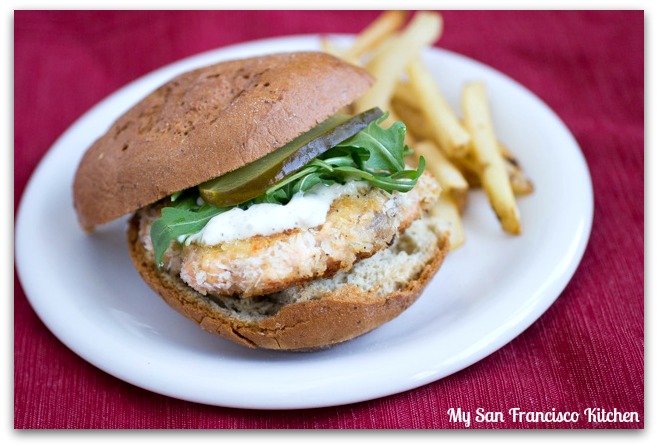 I am sitting in a Starbucks in Squaw Valley as I write up this post with a dying computer battery. What, no outlets at Starbucks?! That's correct! I think they try to limit how long people stay here since it gets very crowded (it is right at the base lodge), so the people at the tables around me on their laptops are limited to their batteries as well. Before I venture outside to find another cafe to sit at while waiting for Fabi to finish skiing for the day, let me finish writing up this salmon burger recipe for you…
I have never tried salmon burgers before I made these, but I love salmon and they seemed so easy to make. As a first-timer, I decided to try a recipe called "Perfect Salmon Burgers" by Food Network, slightly adapting it to my taste (see original recipe link below). These burgers are packed with protein and serve as a healthy lunch or dinner anytime since they are so quick and easy to make. Make sure to purchase SKINLESS salmon, I almost made the mistake of buying a fillet with the skin on the underside, which would have been a disaster. I like to serve these crispy salmon burgers with fresh arugula tossed with pepper and olive oil, pickles, and tartar sauce. Don't forget the french fries 😉
Speaking of french fries, it has been killing my that I am not supposed to eat them during pregnancy (due to the acrylamide content). I love them so much, and of course I am craving them all of the time now – but so far I have successfully resisted! Did I also mention that pregnancy is amazing? Your inhibitions completely disappear. For example, when walking by a donut shop, I used to just look at them longingly and continue walking on, but now I'm like, "I have to have one NOW" and done. No hesitations whatsoever. Don't worry, this only happens some of the time…the rest of the time I am eating healthy 😉
I will leave you with a photo I shot on our hike yesterday on the Flume Trail, which is one of the most breathtaking, gorgeous, serene, picturesque hikes I have ever been on. There was even a smiley face made out of clouds on this perfect day – can you see it?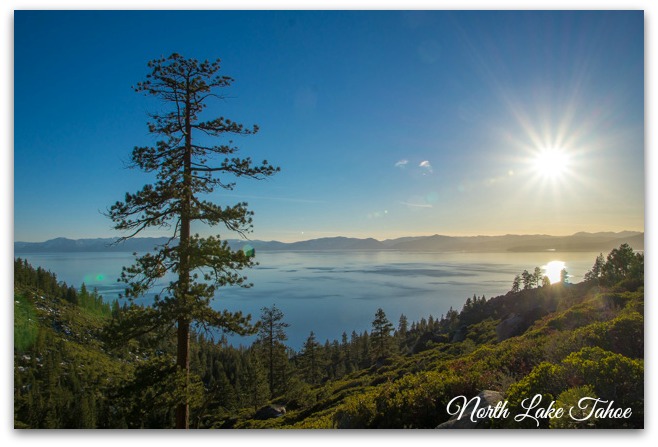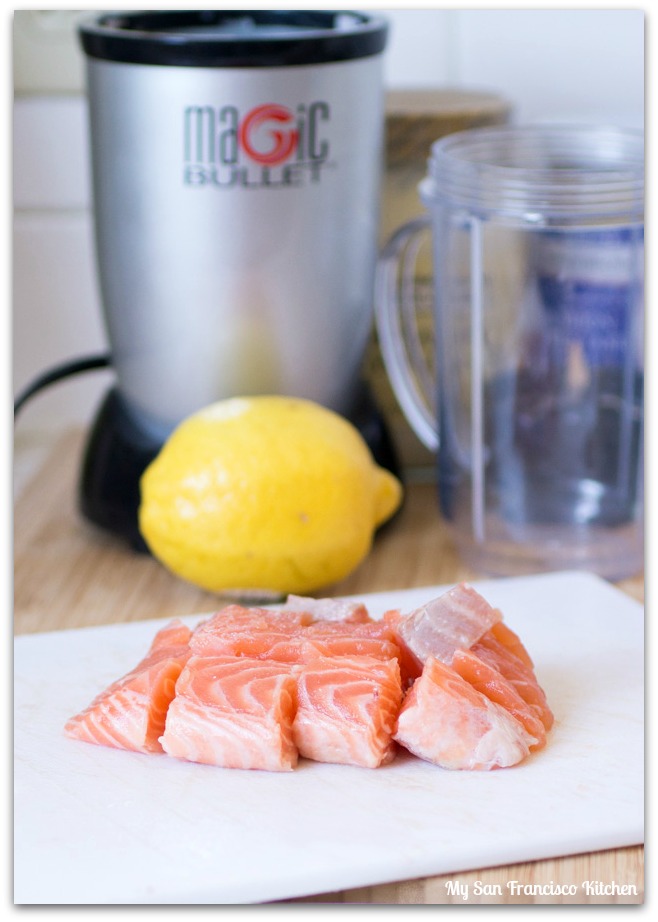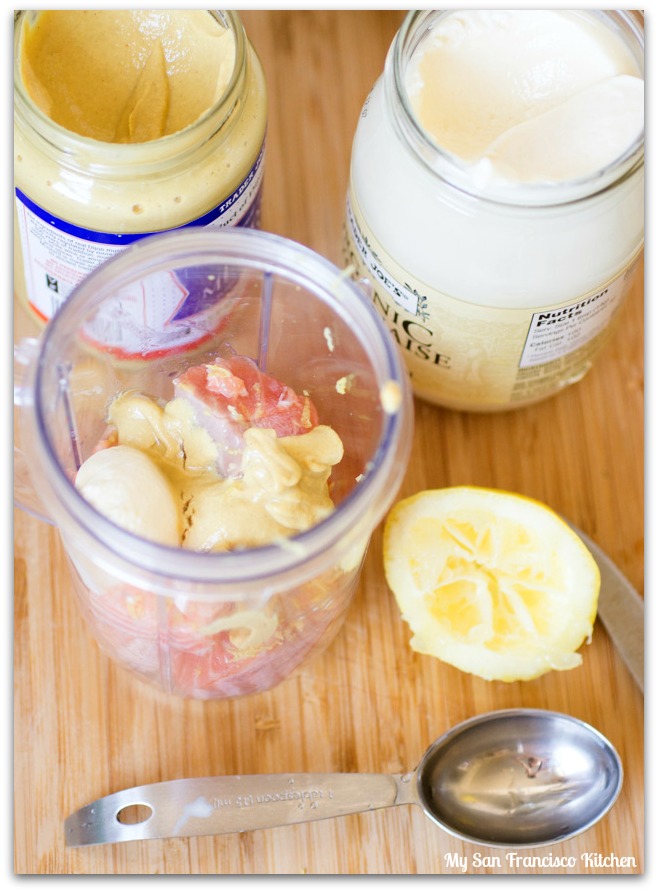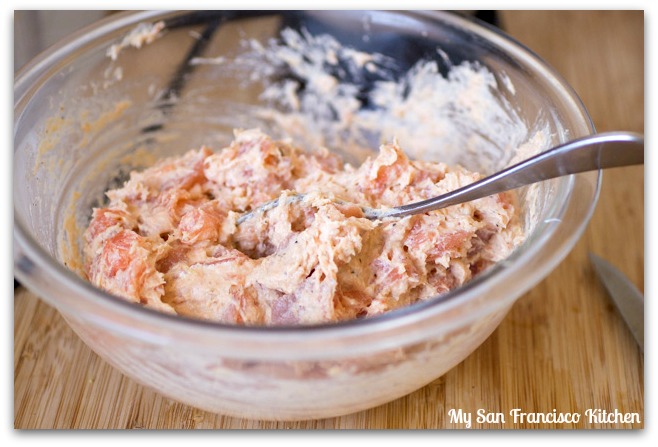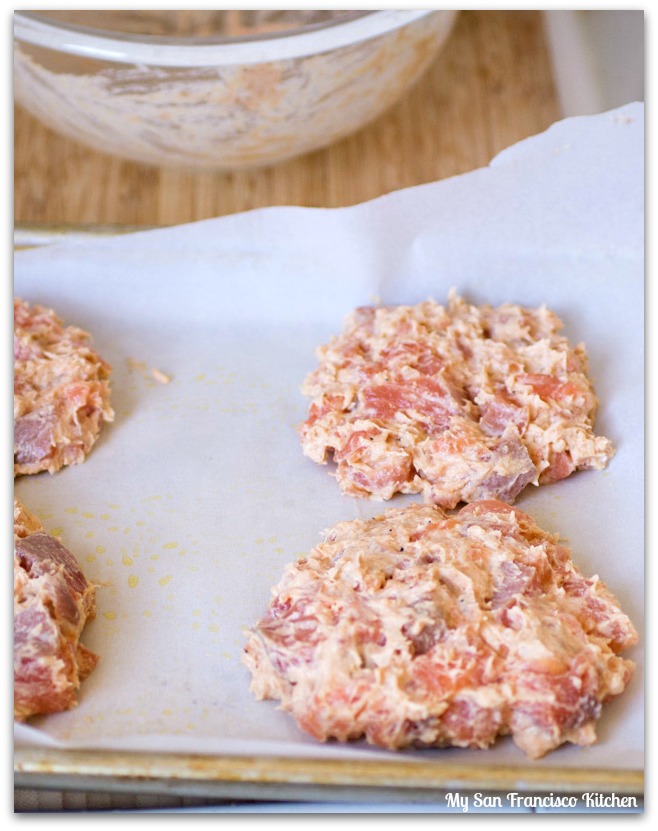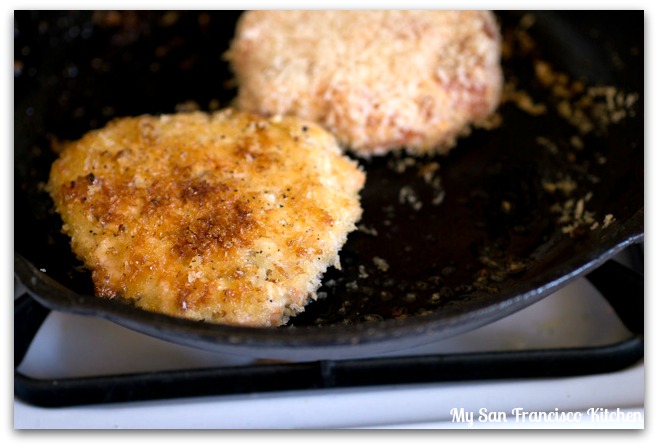 Salmon Burgers
Ingredients
1 lb fresh boneless, skinless salmon fillet
1 tbsp dijon mustard
1 tbsp mayonaise
1 tbsp lemon juice
⅛ tsp cayenne pepper
¼ tsp black pepper
¼ tsp salt
1 cup Panko breadcrumbs
Olive oil
Instructions
Line a baking sheet with parchment paper and grease by brushing olive oil over the top. Set aside.
Chop the salmon fillet into ¼ and ¾ portions. Chop the ¾ portion of the fillet into very small, bite-sized pieces using a very sharp knife and add to a large mixing bowl. Roughly chop the ¼ portion and add to a blender or food processor.
Add the mustard, mayo, lemon juice, peppers and salt to the blender and pulse a few times until you get an even paste.
Use a spatula to transfer the paste to the rest of the chopped salmon and mix until well combined.
Use your hands to form 4 patties and place onto the baking sheet. Chill for 30 minutes in the refrigerator.
Heat the olive oil in a cast iron skillet over medium heat.
Coat each salmon burger patty with Panko breadcrumbs and transfer to the skillet to cook, about 4 minutes on each side. Check the middle with a thermometer or knife to ensure they are done (you can transfer them to an oven and broil to finish baking too).
Makes 4 patties
Recipe adapted from Food Network
Perfect Salmon Burgers