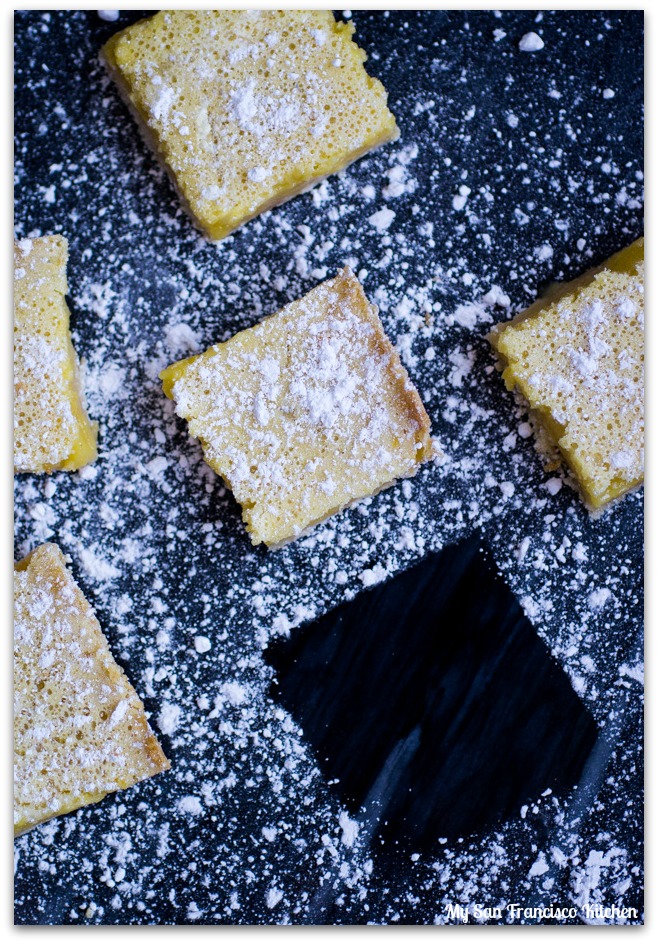 Spring is here! This year, the seasons went from Fall -> Spring, pretty much skipping winter all together. I missed the snow in Tahoe, and I barely got to wear my scarves and boots. In celebration of Spring, I recreated one of the first recipes I posted on here: Mom's Lemon Bars. I think they are the perfect Spring dessert, and worth posting again 🙂 The crust is very light and the filling is made with fresh-squeezed lemons. I used to love making these with my mom! The recipe is hers (thanks, Mom!).
Dust them with confectioners' sugar for a finished look, and serve chilled.
Today was my day off, which looked like this: gym, cooking, cleaning, pjs, tea, more cooking, reading, and catching up on a few episodes of my favorite show. I got a lot of stares at the gym today. I wanted to yell, "YES I'm pregnant and my belly is getting huge!" Only eleven weeks to go, the time is going by incredibly fast. For the past few months I have been working a lot, which explains the lack of posts since forever….sorry about that. It's so sad how I've had to basically choose between work and my kitchen. Now I only have time to cook on the weekends, if we are here, and some nights when I am not too exhausted from working. I hope I can get back in my kitchen soon!
What is your favorite Spring dessert?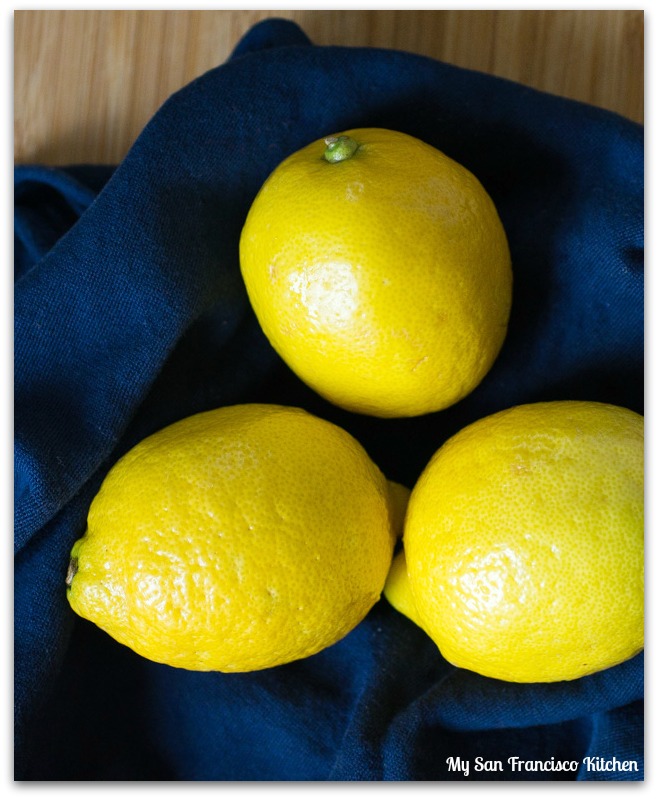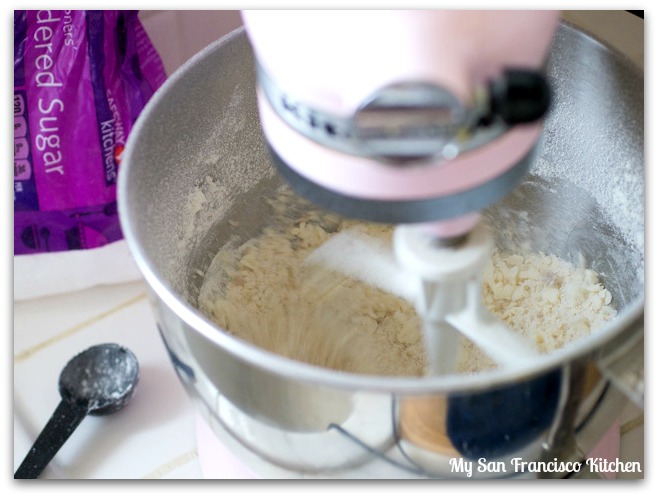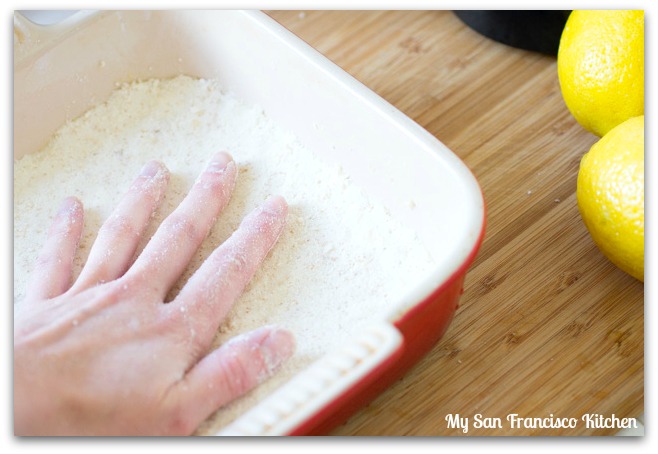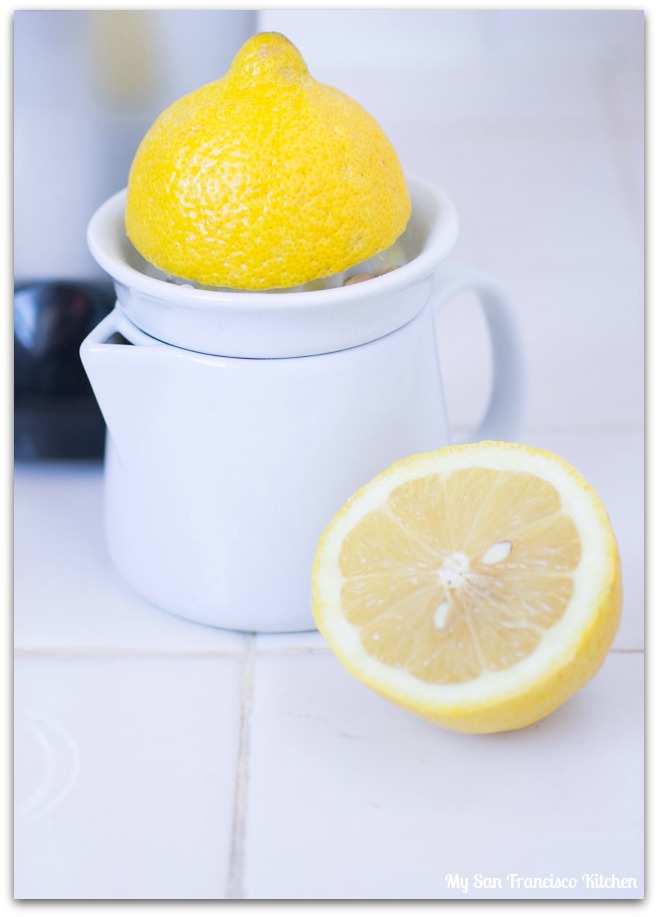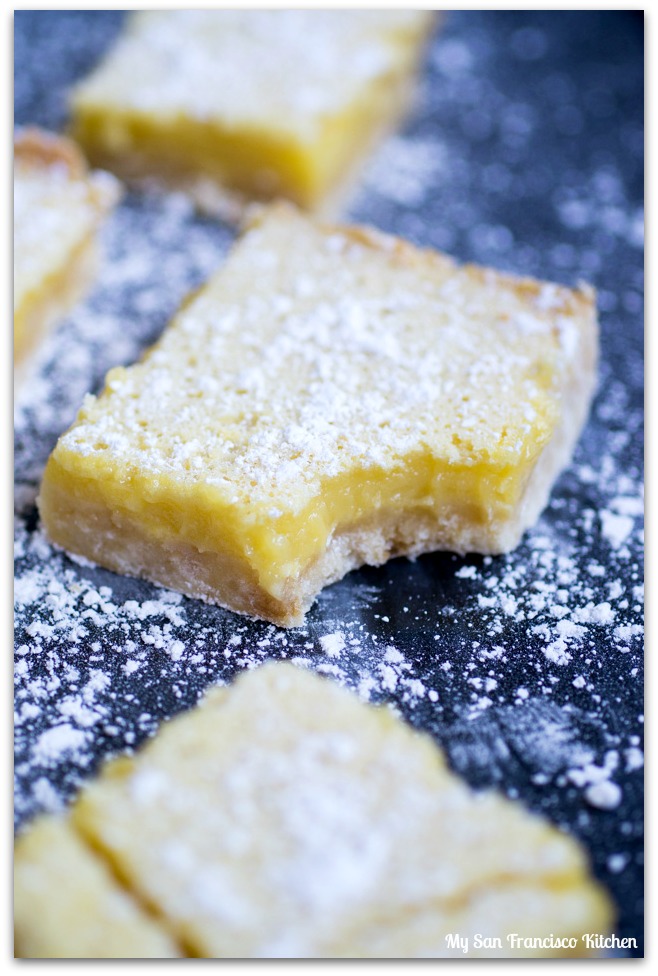 Lemon Bars
Ingredients
Crust
6 tbsp butter, room temperature
1 cup all-purpose flour
2 tbsp brown sugar
¼ cup confectioners' sugar
Pinch of salt
Filling
2 eggs
1 egg yolk
¾ cup granulated sugar
½ cup fresh-squeezed lemon juice (about 3 lemons)
1 tsp lemon zest
3 tbsp flour
Instructions
Preheat the oven to 350 degrees F.
Grease an 8x8 baking dish.
Add all crust ingredients to a stand mixer and mix with paddle attachment until crumbly.
Press the crust into the baking dish and bake for 20 minutes.
Remove the baking dish from the oven and decrease the heat to 300 degrees F.
Add the filling ingredients to the cleaned mixing bowl and beat together until well blended.
Pour the filling over the crust and bake for 30 minutes.
Let cool, then sprinkle confectioners' sugar over the top.
Keep refrigerated.
Makes 9 bars