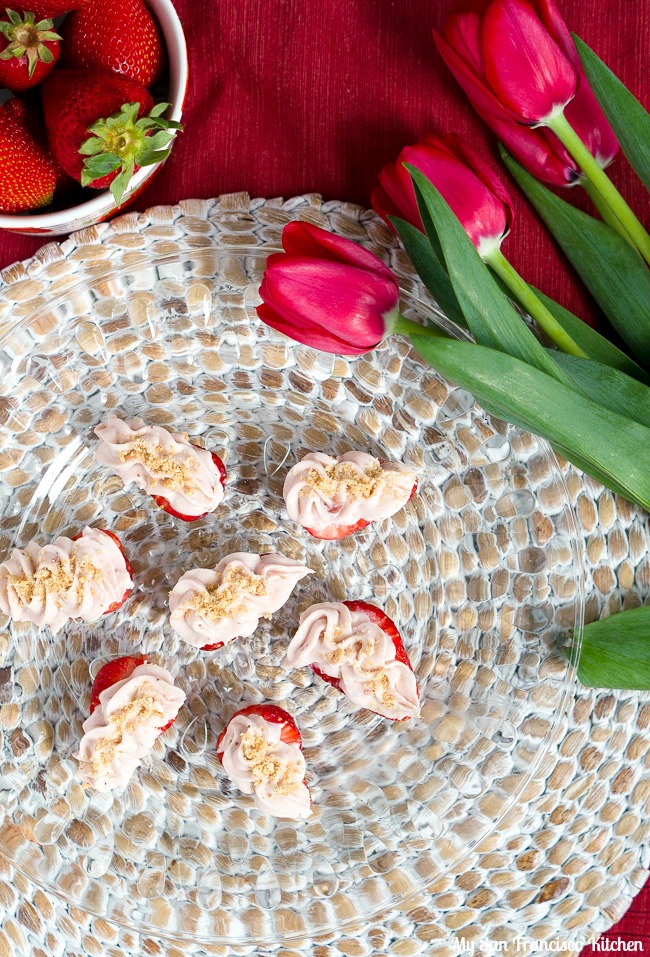 Happy Mother's Day weekend! This year is special because it is my first Mother's Day. I remember being pregnant with Leila this time last year (2 weeks away from her birth!) and being so excited to meet her. This past year has been wonderful, getting to experience motherhood. I feel so blessed!
In honor of all of you incredible supermoms out there, I made these delectable strawberry cheesecake bites. Light cream cheese is blended with strawberry preserves and powdered sugar, and is then piped onto fresh organic strawberries and sprinkled with graham cracker crumbs. They seriously taste like mini cheesecake bites! If you are looking for a quick dessert or snack, these strawberry cheesecake bites are really easy to make and only require a few ingredients. They go great with a pitcher of mimosas for brunch too 😉 
How are you celebrating Mother's Day this year? Don't forget to make Mom something special (like these adorable strawberry cheesecake bites!). This year I would like to celebrate by having a nice brunch with my loves, and maybe spend the day outside if the weather is nice.
Enjoy!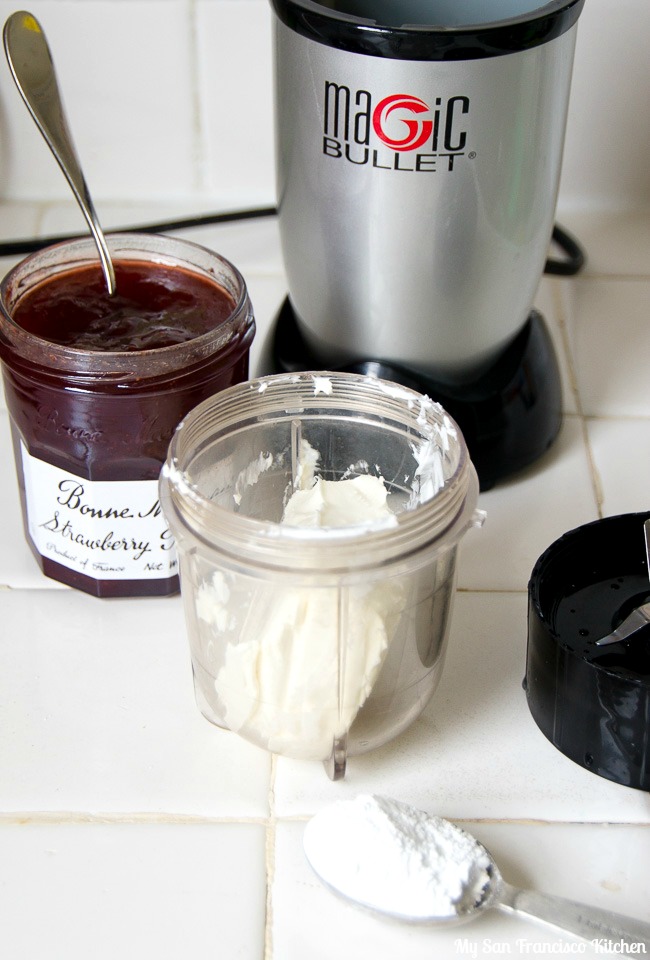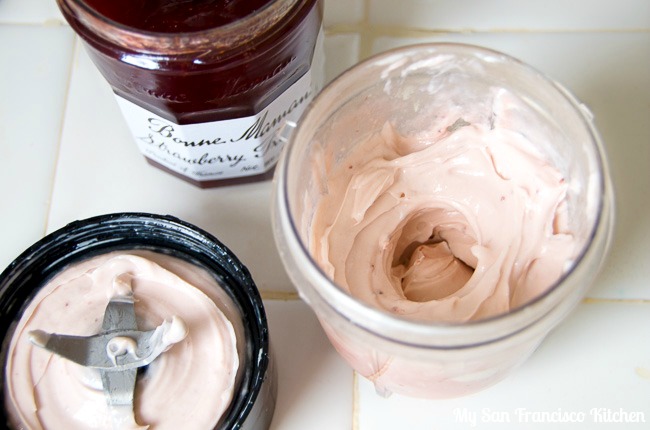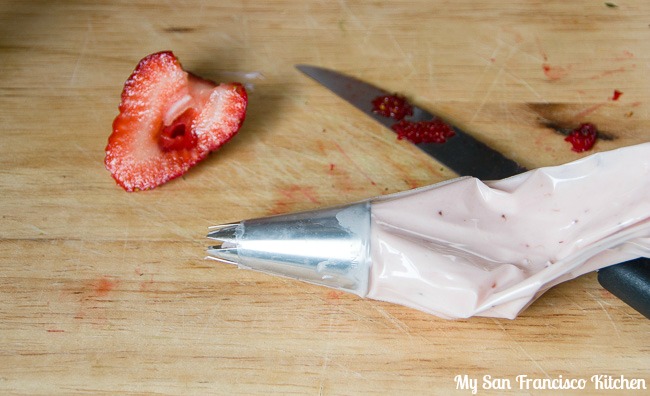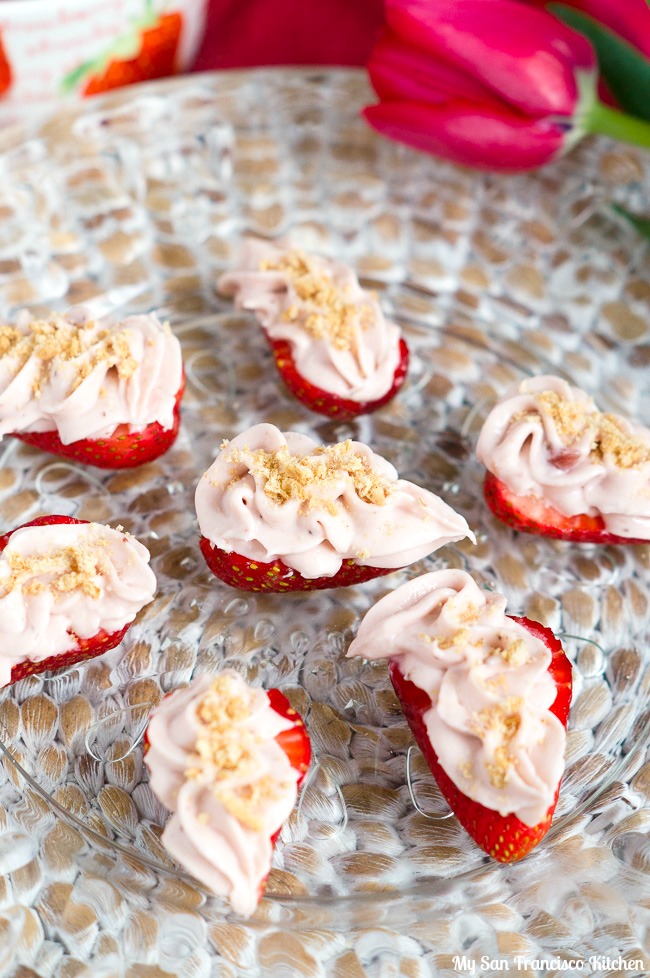 Strawberry Cheesecake Bites
Ingredients
½ cup light cream cheese, room temperature
1 tbsp confectioners' sugar
2 tbsp strawberry preserves
6 strawberries, rinsed, hulled and halved
2 tbsp graham cracker crumbs
Instructions
Add the cream cheese, sugar and preserves to a blender and pulse a few times until well mixed.
Add to a cake decorating bag (or ziplock bag if you don't have one) and pip onto the strawberry halves.
Sprinkle graham cracker crumbs on top.
Chill until ready to serve.
Makes 12 strawberry cheesecake bites