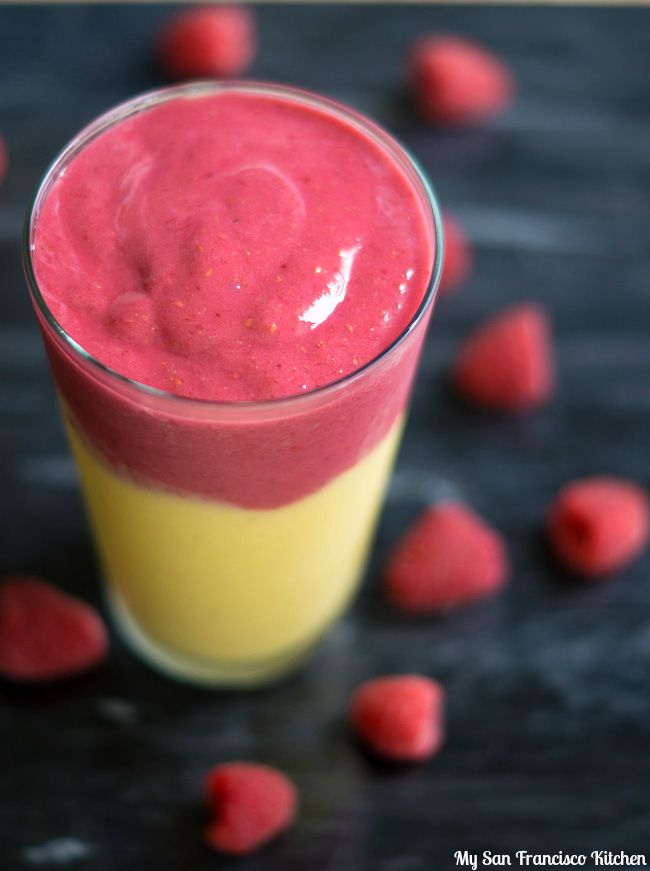 I haven't put a smoothie recipe up here in a while, which is strange because I make them a lot! In fact, I make smoothies almost every day. If you were to come over and open up my refrigerator and freezer, half of everything in there is fruit!
Recently I have been really into layered smoothies, which are so much fun because you get to drink two or three smoothies in one! Some days I can't decide on a flavor, so it is nice to layer up a few different smoothie flavors all in one glass. You can also have more of a variety of fruits by doing this, since adding too many types of fruits to one smoothie may not always turn out the way you'd like. Layered smoothies are really easy to make, and only take a little bit longer to make. The best tip I can give you when it comes to layered smoothies is to carefully spoon the second smoothie on top of the first when layering, because if you pour it all at once, it will be too heavy and sink and the smoothies will mix together! 
The colors of this mango raspberry sunrise smoothie remind me of a summer sunrise. I have been up early often enough with my baby girl to appreciate the beautiful sunrises this summer! This morning I woke up early and went on a run. Morning runs are always so peaceful before the morning rush hour happens and most people are just waking up to get ready for work. This morning the sky was so beautiful – I put a pic up on my instagram. The fog was surrounding the city, but directly over it was a blue sky spotted with fluffy white clouds. Afterwards, I enjoyed a delicious smoothie as a nice treat for breakfast.
What flavors would you like to use when making a layered smoothie?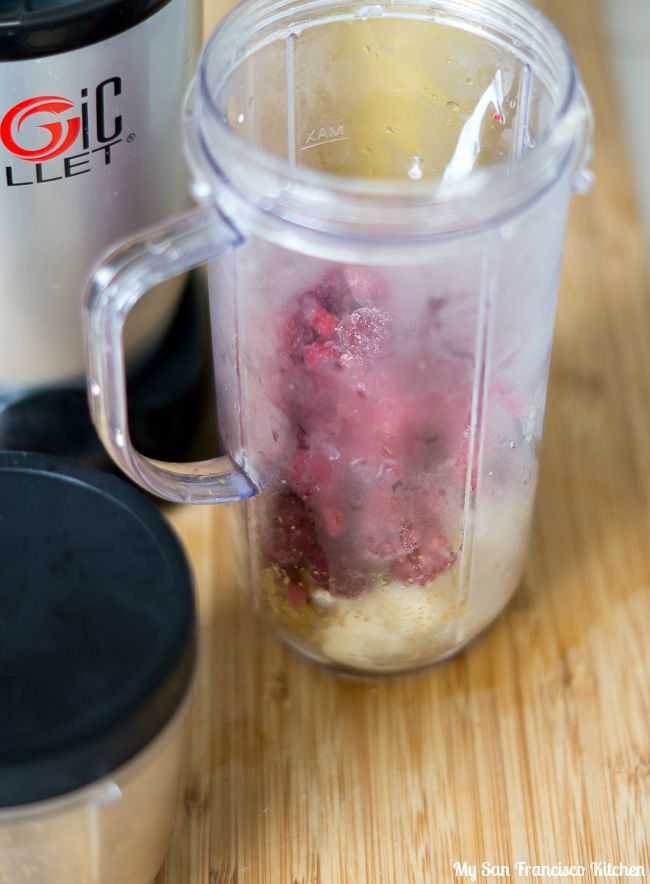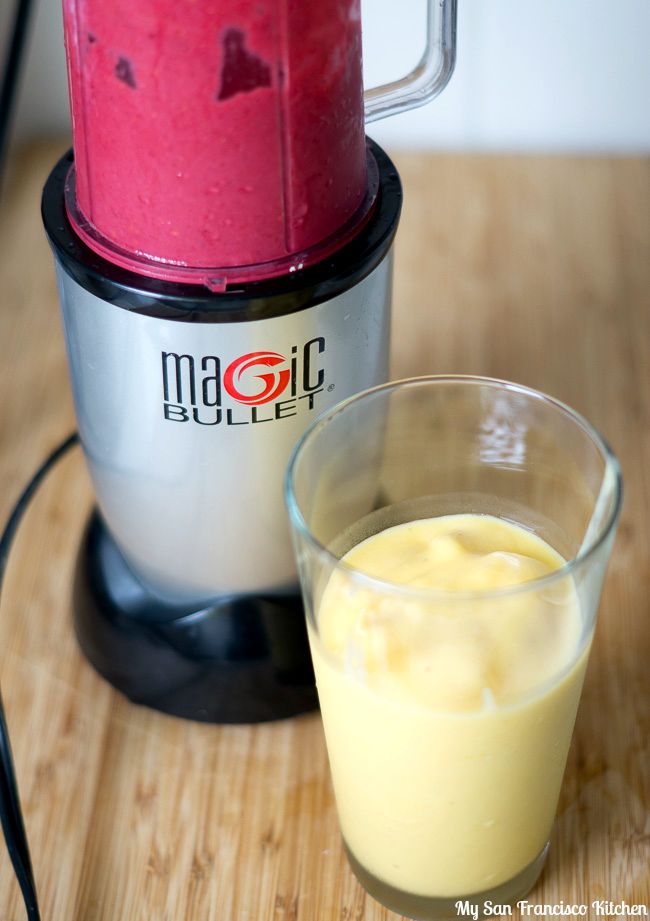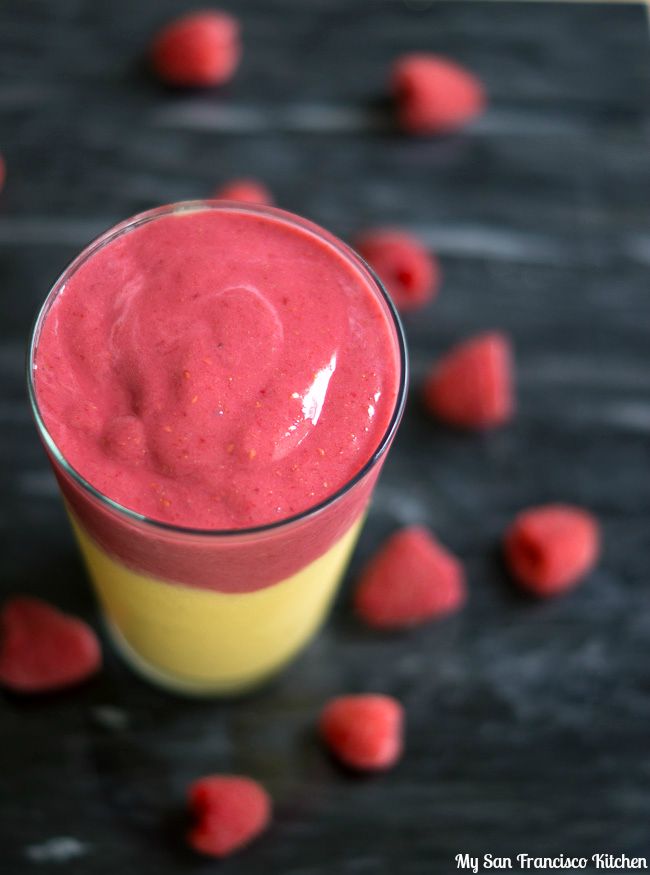 Sunrise Smoothie
Ingredients
⅔ cup orange juice, divided
⅔ cup plain Greek yogurt, divided
½ cup frozen mango chunks
1 tsp honey
1 banana, divided
½ cup frozen raspberries
1 tbsp ground flaxseed
Instructions
Add ⅓ cup yogurt, ⅓ cup orange juice, ½ banana, mango and honey to a blender and blend. Pour into a glass and set aside.
Add ½ banana, raspberries, flaxseed, ⅓ cup orange juice, and ⅓ cup yogurt to a blender and blend.
Carefully spoon the raspberry smoothie on top of the mango smoothie.
Makes 1 smoothie
Did you make it? I'd love to see! Snap a pic and share via #mysanfranciscokitchen, or tag my social media sites!