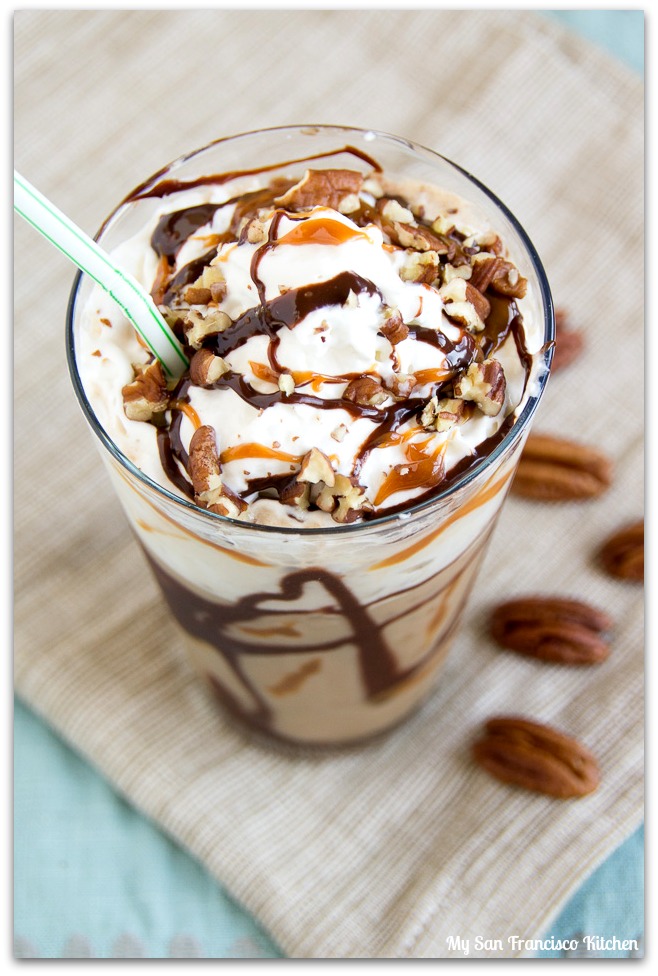 This post is sponsored by Starbucks®. All opinions are my own.
Last month, Starbucks launched a new multi-serve iced coffee line, "Brewed to Personalize," which comes in three flavors: Unsweetened, Lightly Sweetened and Caramel. This new line makes it so easy to enjoy an iced coffee whenever you want, without having to brew a new batch of coffee. Each bottle contains 8 cups of coffee, which is also great for entertaining. I recently bought the Unsweetened flavor, because I wanted to create my own homemade iced coffee recipe with it.
Back in college, I discovered this blended turtle coffee delight and ever since it has been my favorite ice blended coffee drink. I am excited to share this recipe with you, because I know you will love it too! It is easily made at home with Starbucks Iced Coffee, milk, ice, chocolate syrup, caramel sauce, chopped pecans and whipped cream. The best part is drizzling caramel and chocolate in the cup before pouring the blended iced coffee in.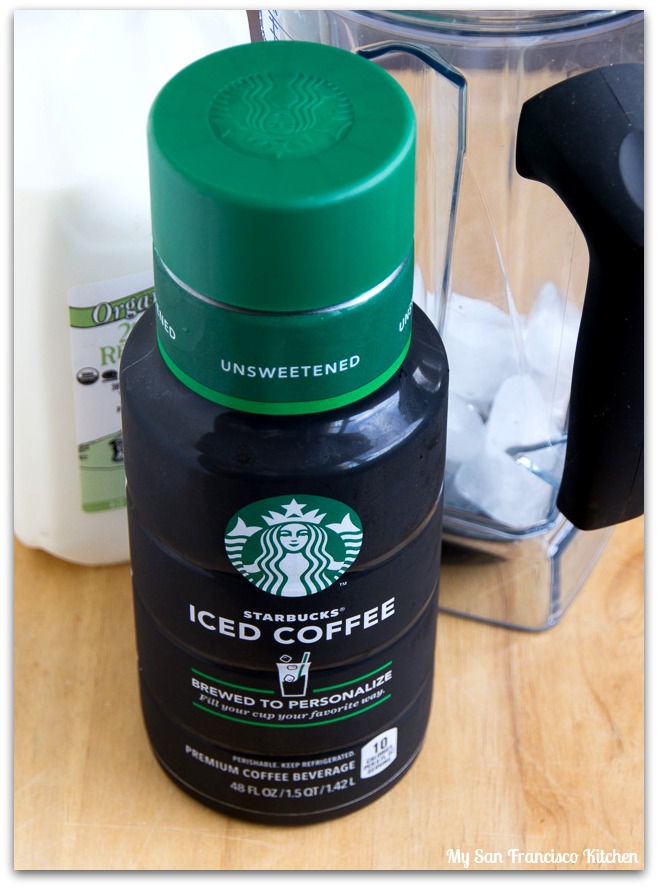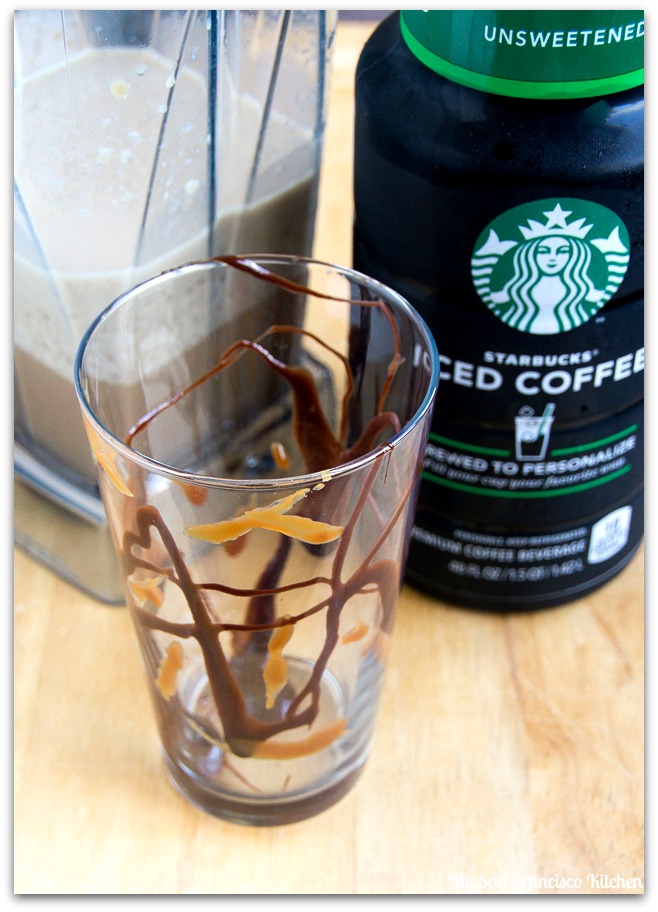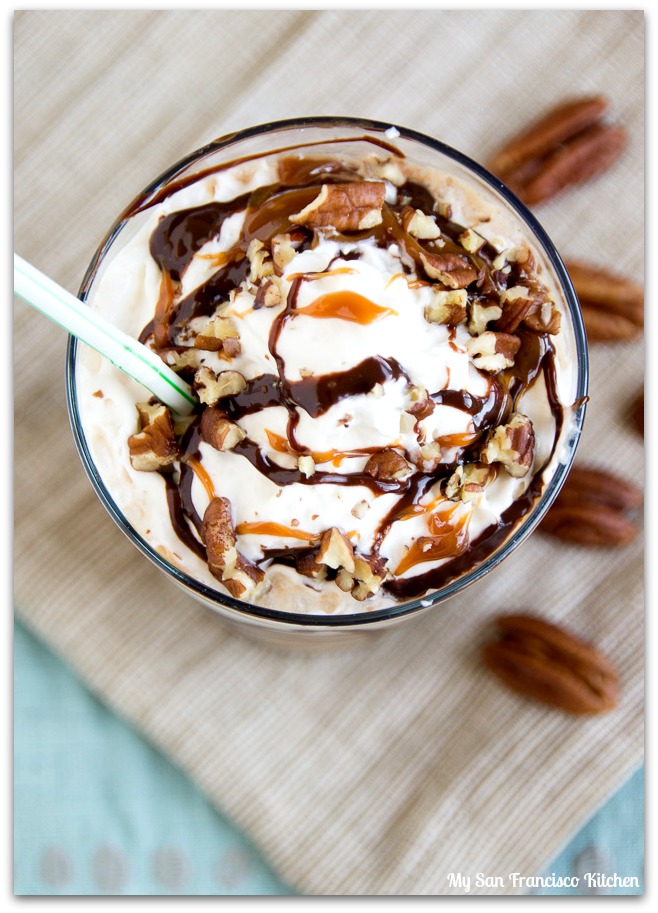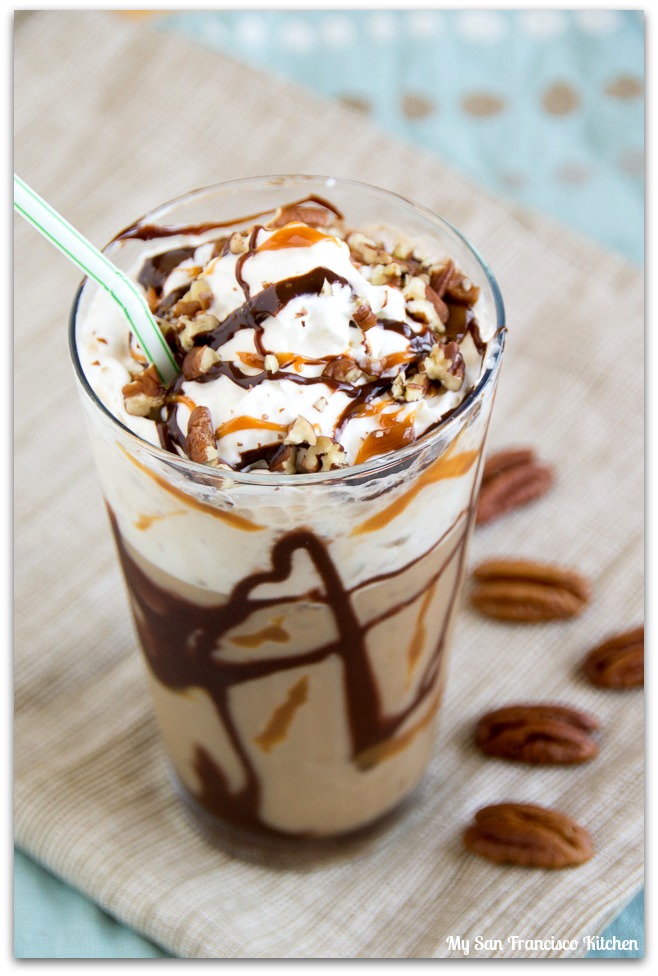 Blended Turtle Iced Coffee
Ingredients
1 cup Starbucks Multi-Serve Iced Coffee – Brewed to Personalize, Unsweetened 1 cup 2% milk
1 cup ice cubes
1 tbsp chocolate syrup, plus more for topping
2 tbsp caramel sauce, plus more for topping
1 tbsp chopped pecans
Whipped cream for topping
Instructions
Drizzle chocolate syrup and 1 tbsp caramel sauce around the sides of a glass and place in the freezer.
Add the ice cubes, milk, iced coffee, chocolate syrup and remaining 1 tbsp caramel sauce to a blender and blend well.
Pour into the chilled glass and top with whipped cream, chocolate syrup, caramel sauce and
chopped pecans.
Makes 1 drink