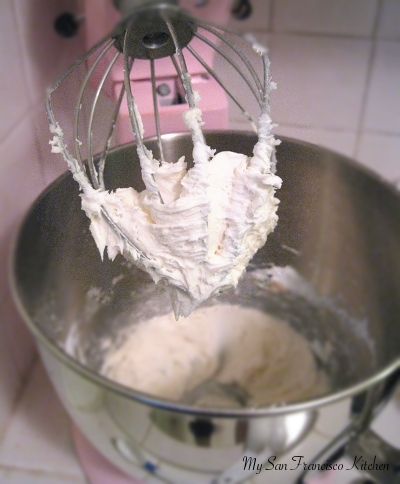 When I first tried this homemade vanilla frosting recipe, I couldn't stop eating it! It truly is just as good (actually, BETTER) than the store-bought kind, and it goes great on cakes or cupcakes. Its really easy too!

Better-than-Storebought Vanilla Cake Frosting
Ingredients
¼ cup unsalted butter, softened
2 cups confectioners' sugar
1 tbsp milk
½ tsp vanilla extract
Instructions
Cube butter and place in standalone mixer bowl.
Using the whisk attachment, whisk butter, vanilla, and 1 cup of sugar together on medium speed until smooth.
Add remaining sugar and 1 tbsp milk. Whisk on medium to high for a few minutes until frosting is smooth.
Makes 1 cup of frosting