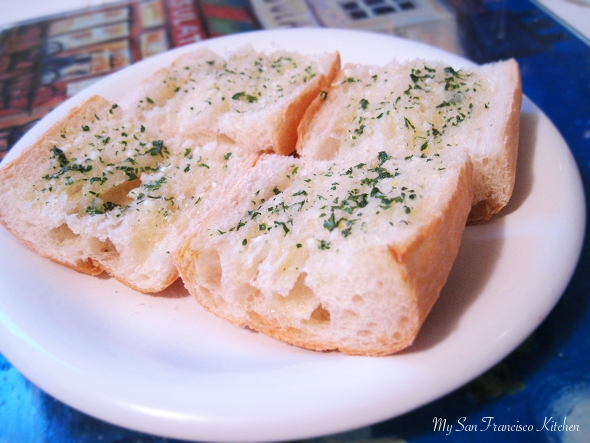 The other night I made spaghetti, and of course the perfect pair with spaghetti is garlic bread. This recipe is super fast, and garlic bread makes a great side to any Italian dish. All you need is french bread, fresh garlic, fresh parsley (dried is ok too), and butter.

Ingredients
½ french baguette
3 tbsp butter, softened
1 tsp fresh (or dried) parsley
1 clove garlic, minced
Instructions
Add butter to a small bowl and allow to soften at room temperature for about 30 minutes.
Preheat oven to 325 F.
Slice ½ of a french baguette into 3 slices, then cut each slice in half to make 6 total slices.
Add minced garlic and parsley to butter and mash with a fork until well mixed.
Spread with a butterknife over baguette slices.
Bake for 10-15 minutes at 325 F.
Makes 6 slices of garlic bread