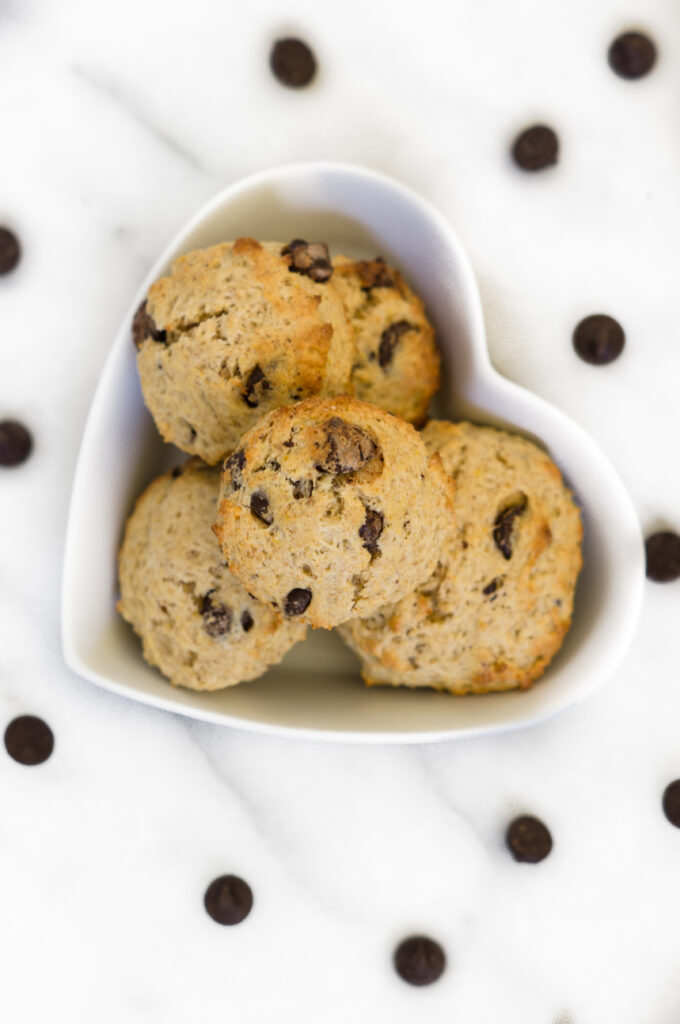 Follow me on Instagram @thecookingrx for more recipes!
Scones are one of my favorite breakfast items. They were one of the very first things I baked for my husband when we were first dating! Back then I used butter in my scone recipes, but since living a more plant-based lifestyle, I have switched the butter to coconut oil. The first time I tried it, I was surprised it did not change the texture or flavor at all (I use refined if I don't want any coconut flavor). ⁠
⁠
I make these vegan chocolate chip scones in my Thermomix® using the dough knead setting – so easy! One of my secrets for this recipe is to add a splash of orange juice – it adds such great flavor!⁠ I love that this recipe does not require vegan butter. These vegan chocolate chip scones are made without vegan butter and instead use coconut oil.
Vegan Chocolate Chip Scones
Course: Breakfast
Ingredients
1/3 cup coconut oil (in scoopable state, not liquid)⁠

1 tbsp flax seeds + 3 tbsp water, mixed⁠

1 cup whole wheat flour⁠

1 cup all-purpose flour⁠

3/4 cup vanilla almond milk⁠

2 tbsp orange juice⁠

1/4 cup sugar⁠

1/3 cup chocolate chips⁠

1 tbsp baking powder⁠

1/4 tsp salt⁠
Directions
Preheat oven to 400 degrees F.⁠
Add all ingredients except chocolate chips to a Thermomix® and knead for 1 minute using the dough knead setting. Add the chocolate chips and knead again for 15 seconds.⁠
Transfer to a floured cutting board and form a 1 inch disc with your hands.⁠
Cut 8 large triangles or use a biscuit cutter and place onto a baking sheet.⁠
Bake for 20 minutes or until golden.⁠