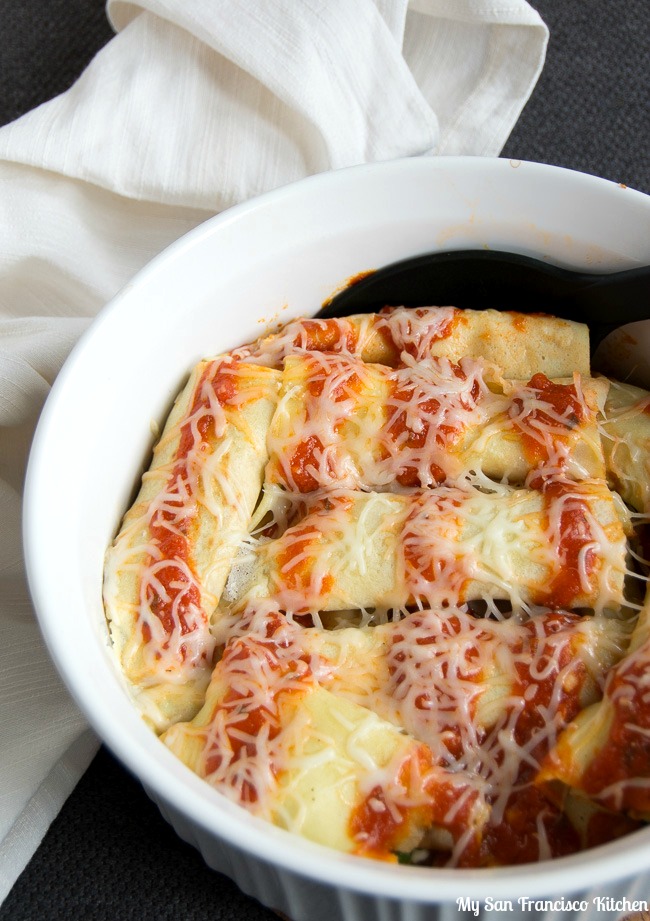 For the New Year, we decided to incorporate more vegetables into our diets. A friend of mine gave me this great vegetable crépe recipe that is really easy to make, especially because you can make the crépes ahead of time. They will keep in the refrigerator just fine covered up for a few days. Then, all you have to do is prepare the filling with fresh vegetables of your choice. For this vegetable crépe recipe, I used zucchini and mushrooms. I also used Bertolli Riserva Porcini Mushrooms & White Truffle Oil sauce, which was a delicious sauce for my vegetable mix.
Last year we all had a lot to celebrate, as both me and my friend had our first baby! My favorite way to celebrate is with what Bertolli likes to call the 5 F's: Food, Fresh, Friends, Family and Fun. Food can be a wonderful center piece to any celebration, and brings comfort to a gathering of good friends or family. We all like to cook a lot, and enjoy each other's company over good food often. I love exchanging recipes and discovering new dishes to make from my friends 🙂
For these vegetable crépes, you can choose whether or not to add cheese to the filling. I love cheese, but too much isn't healthy. In this vegetable crépe recipe, I leave the cheese out to make them healthier, but feel free to add some cheese on top of the filling just before rolling the crépes up.
Get inspired in your kitchen and check out more delicious recipe ideas from Bertolli here!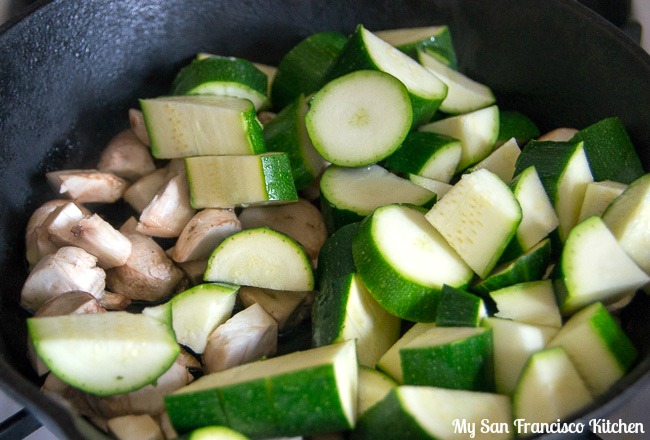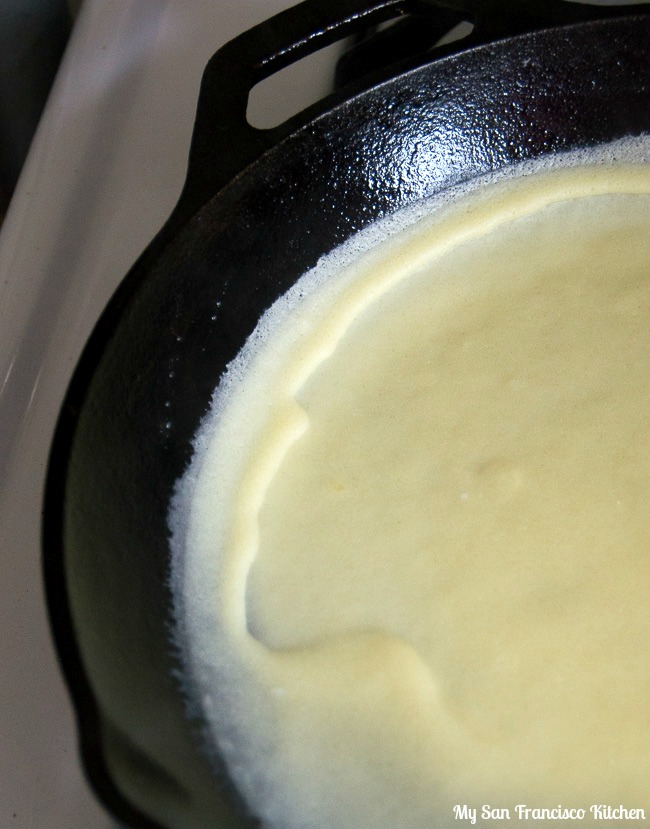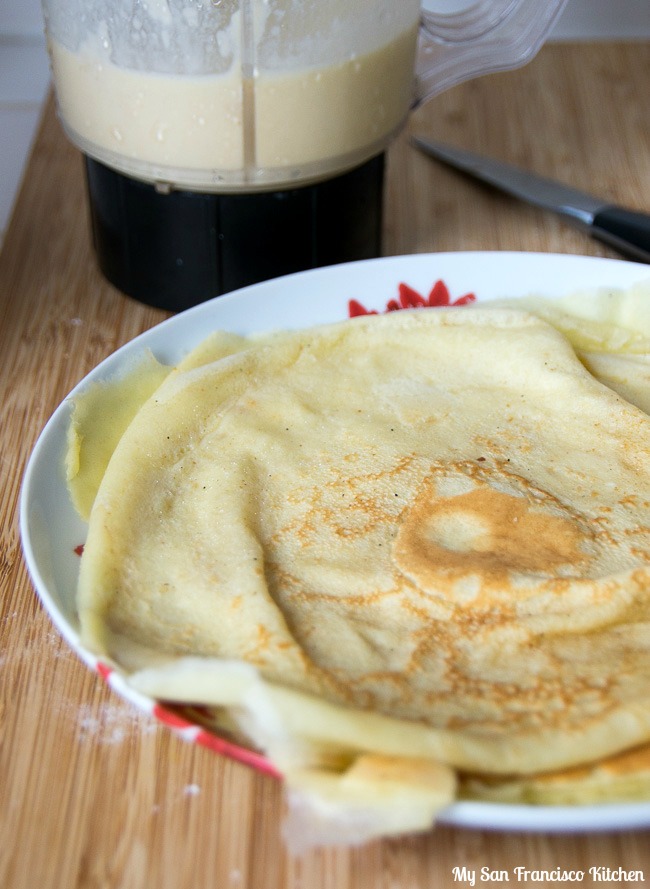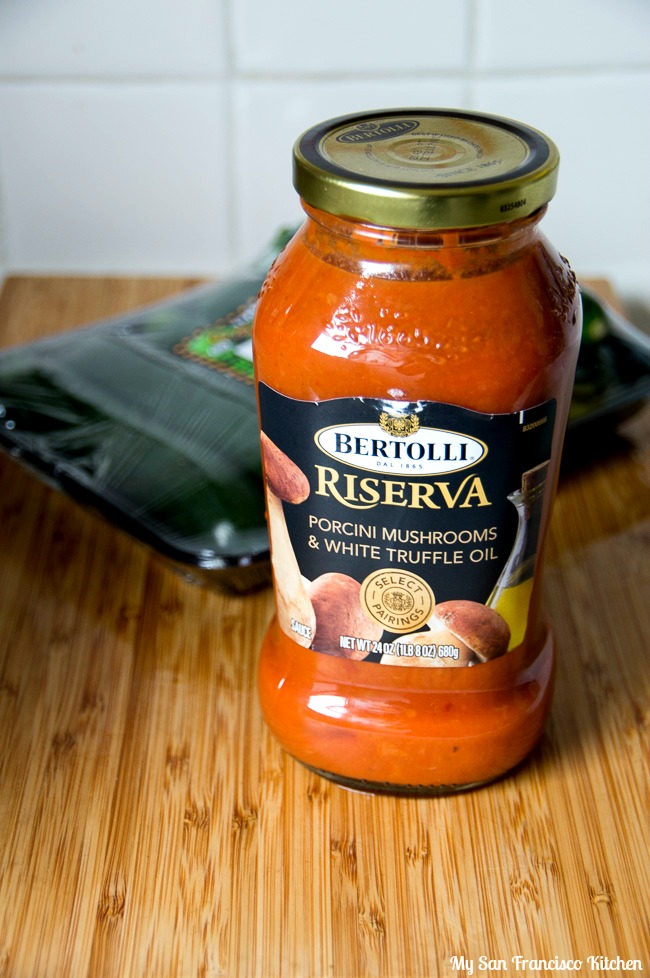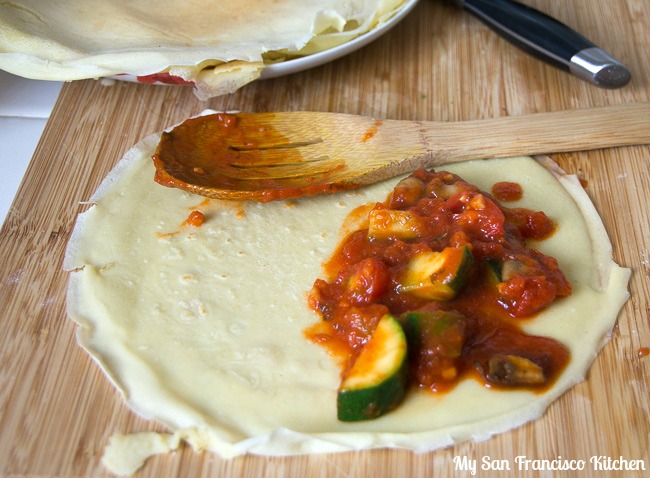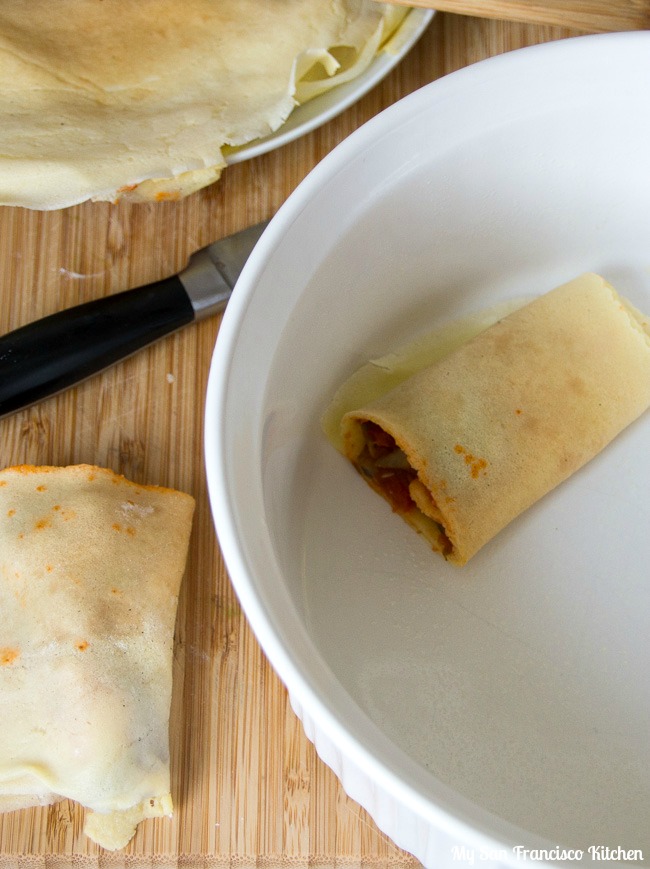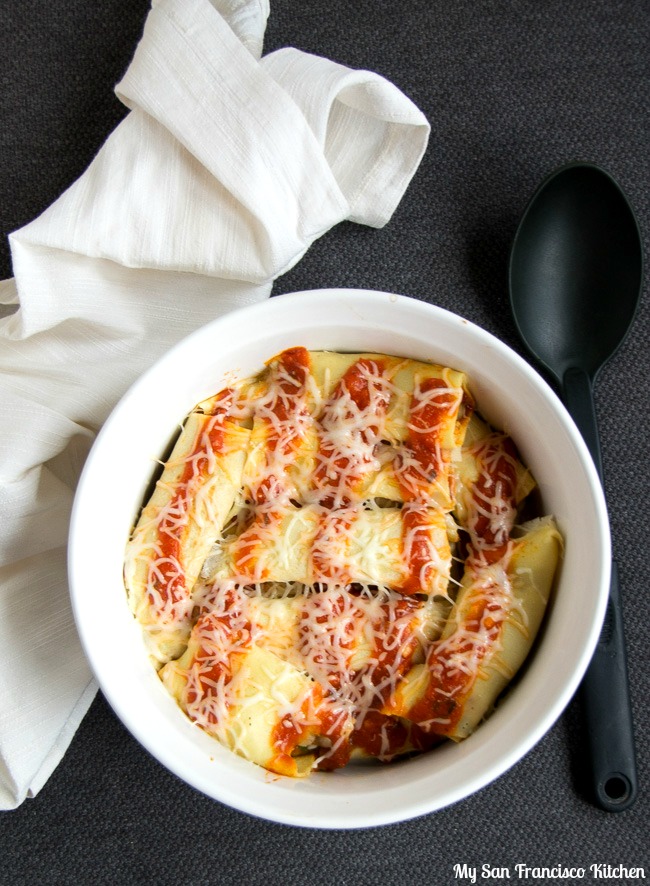 Vegetable Crépes
Ingredients
1 1⁄2 cups milk
2 tbsp butter, melted (plus more for greasing your pan)
2 eggs
1 cup flour
1 tsp vegetable oil
1⁄4 tsp salt
1 tbsp olive oil
3 medium zucchini, chopped
1½ cups chopped white mushrooms
1 jar Bertolli® Riserva Porcini Mushrooms & White Truffle Oil sauce
½ cup shredded Mozzarella cheese
Instructions
Heat a medium non-stick skillet greased with butter over medium heat.
Add the milk, butter, eggs, flour, vegetable oil and salt to a blender and blend about 1 minute, until batter is smooth.
Pour about ¼ cup batter in the center of the skillet and swirl the batter all around the pan to coat.
Cook for a few minutes, until the sides begin peeling upwards and you can easily flip over. Cook the other side for about 30 seconds.
Repeat until all the batter is used up.
In a separate skillet, heat the olive oil over medium heat.
Cook the zucchini and mushrooms until soft and slightly browned, then add the Bertolli® Riserva sauce, reserving some to drizzle over the top later.
Fill each crépe with a few tablespoons of the vegetable filling and roll up. Slice in half and place in a greased baking dish.
Preheat the oven to 350 degrees F.
Once all the crépes have been filled, cut in half, and stacked in the baking pan, top with the remaining sauce and cheese.
Bake until cheese is melted, about 15-20 minutes.