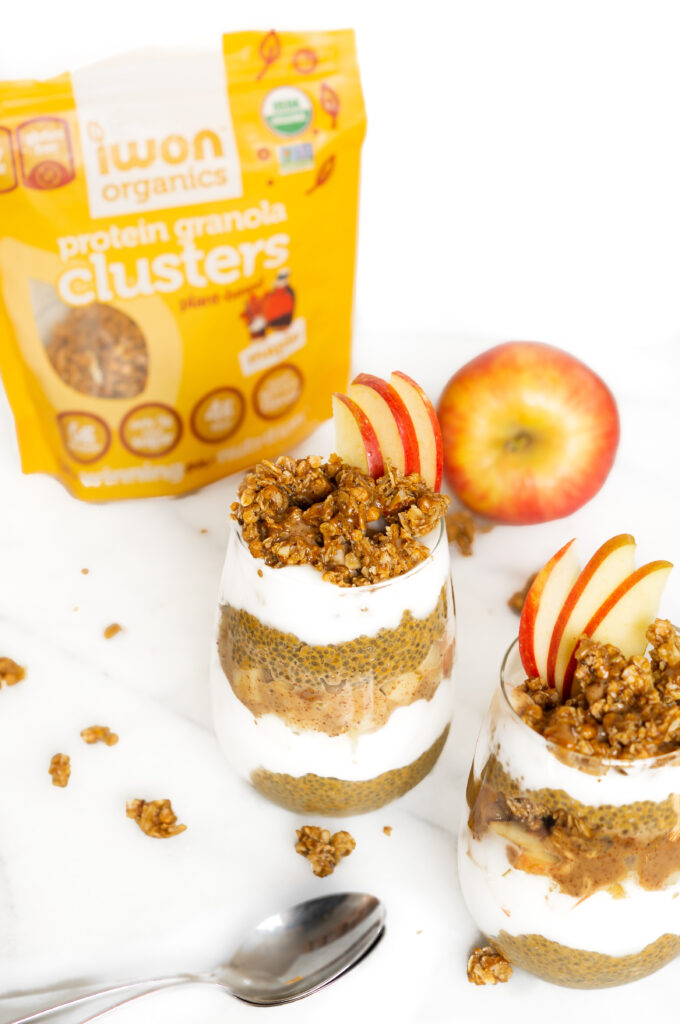 Thank you IWON Organics for sponsoring this post. All opinions are mine.
Pumpkin Chia Pudding Parfaits
Looking for the perfect fall breakfast? These pumpkin chia pudding parfaits are the perfect way to start your day! They are made with pumpkin chia pudding, vanilla coconut yogurt, vegan caramel sauce, chopped apples and IWON Organics Maple Protein Granola Clusters.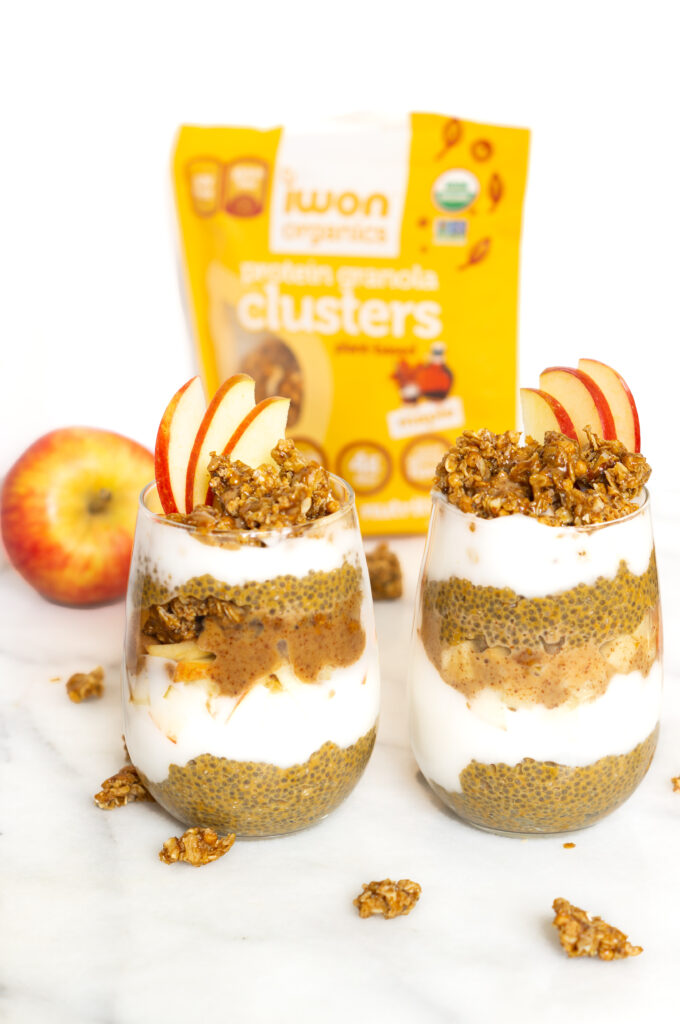 IWON Organics offers a balanced nutrition profile in all of their products. I love how their maple granola is naturally sweetened with maple syrup, and there is no added refined sugar! It tastes so amazing and gives me all of the fall feels. The maple granola clusters also include almonds and chia seeds for more superfoods.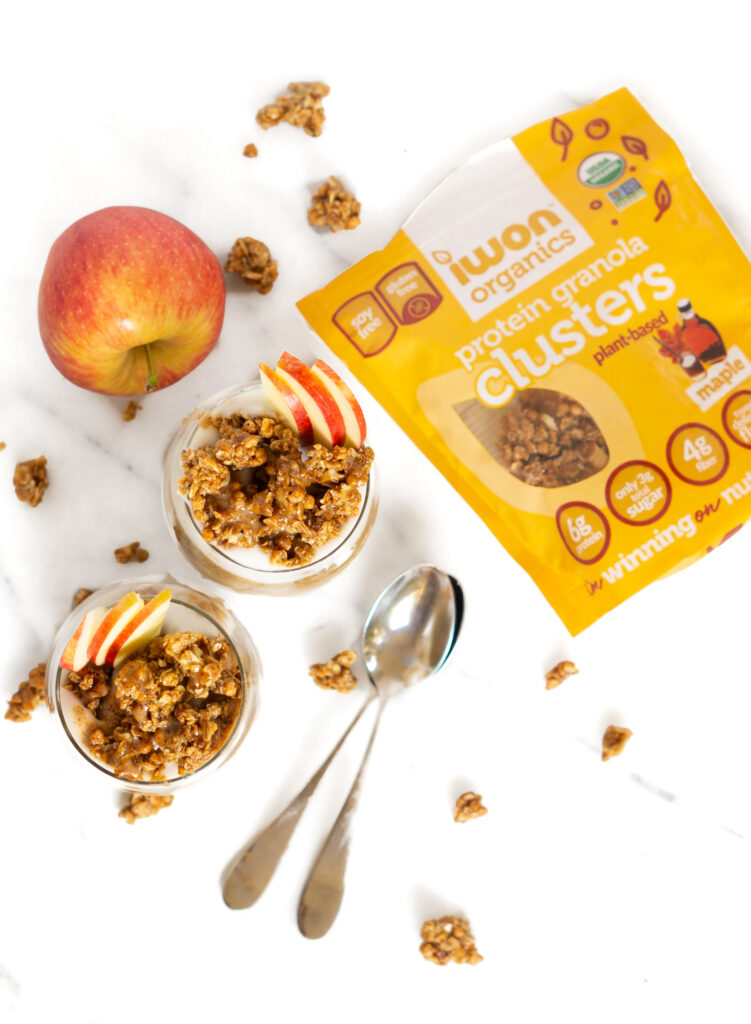 These pumpkin chia pudding parfaits are vegan and gluten-free.
Check out www.iwonorganics.com for more healthy, plant-based foods.
Pumpkin Chia Pudding Parfaits
Ingredients
¼ cup chia seeds

½ cup maple syrup

1 cup vanilla almond milk

1 cup vanilla coconut yogurt

2 tbsp pumpkin puree

1 cup IWON Organics Maple Protein Granola Clusters

1 apple, chopped

2 tbsp coconut milk

2 tbsp almond butter
Directions
Whisk the chia seeds, 2 tbsp maple syrup, almond milk, and pumpkin together in a large bowl and set in the fridge to chill for 4 hours.
Heat 2 tbsp maple syrup, coconut milk and almond butter in a small pot until bubbly to make the vegan caramel.
Layer the pumpkin chia pudding, coconut yogurt, apples, caramel, and granola in each glass.
Makes 2 glasses