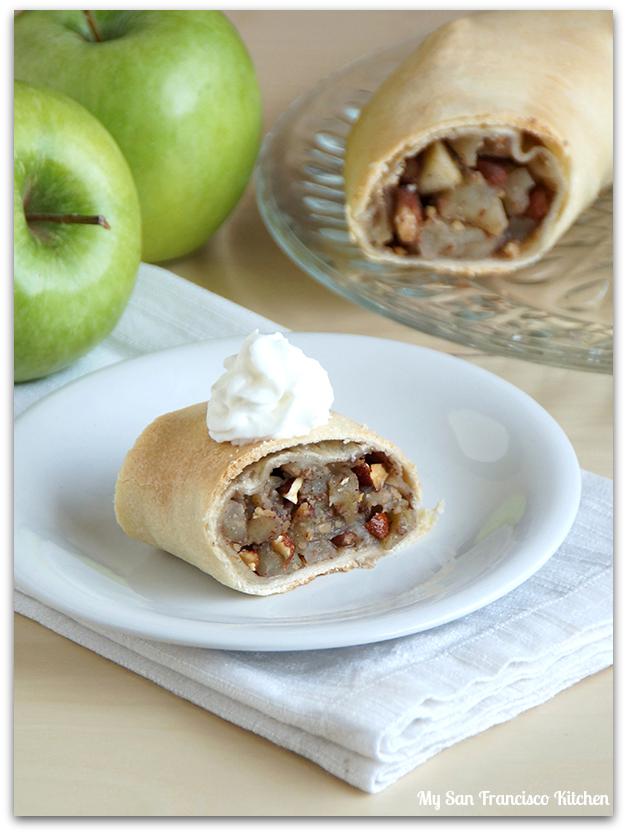 Any dessert with baked apples is always so comforting! When I baked my first strudel recipe (fresh cherry strudel), I immediately wanted to try it with other fruit fillings since it was so easy to make. This apple strudel is sort of like a healthier apple pie all wrapped up in a thin multi-layered crust. It goes great as a breakfast pastry, or as a light dessert. I skipped sprinkling confectioners' sugar on top, but this is a great way to decorate the finished product just before serving! You can enjoy it hot or cold. I added some Cinnamon Spiced Almonds by NatureBox, which added some great flavor. The crunchiness of the chopped almonds go perfectly with the soft baked apples inside.
I am finally settling back into life post-vacation, but the past few days have been really busy for me. I know I promised to share a few pics, hopefully I will have time to look at them this weekend and post some. I just started my new rotation in hospital operations, which is really interesting and I am learning a lot so far. Last night I went on a run with Fabi, and it felt so great to exercise again (I only swam once during our week-long vacation eeek). After eating out everyday during our vacation, I went to the grocery store and bought tons of fruit and vegetables so I can get myself back to healthy eating! Now if I can just kick this awful coffee habit…oh but it goes so well with this apple strudel!!!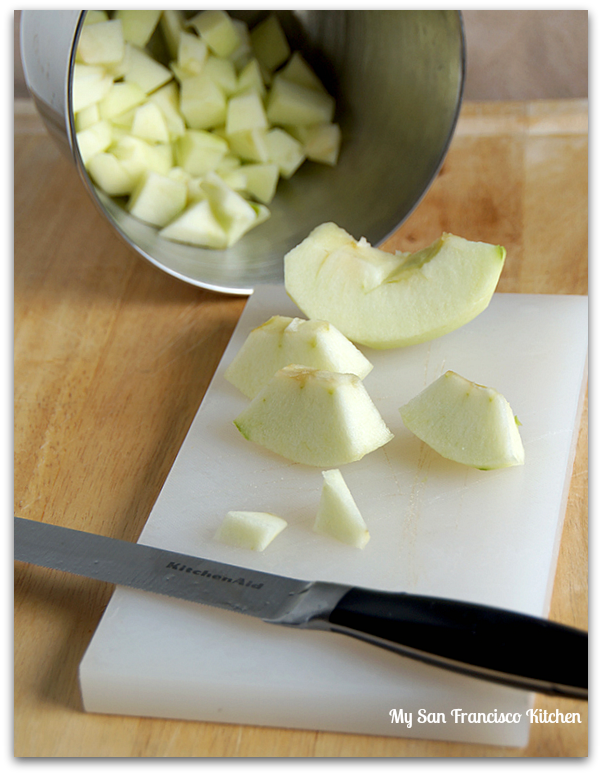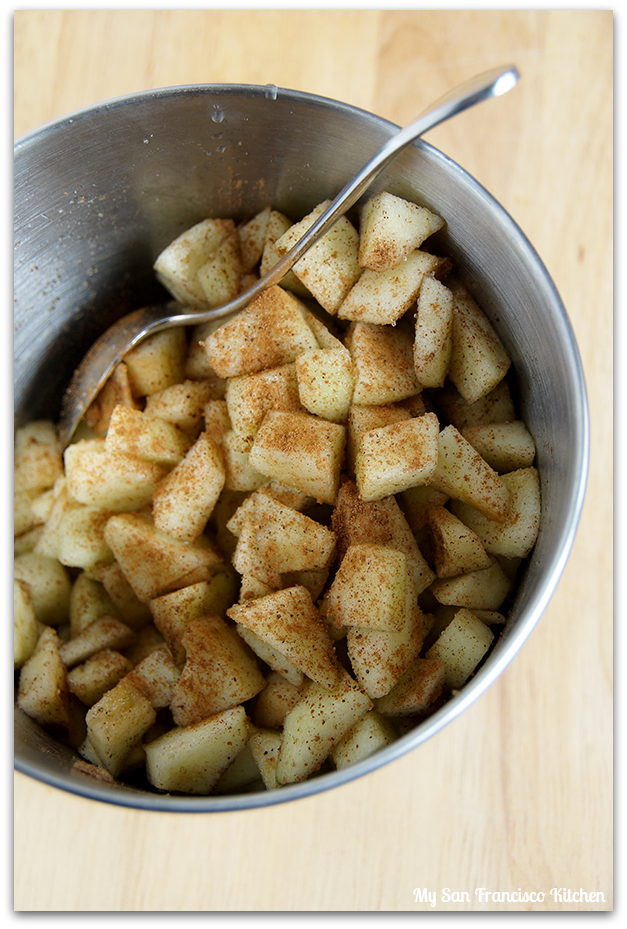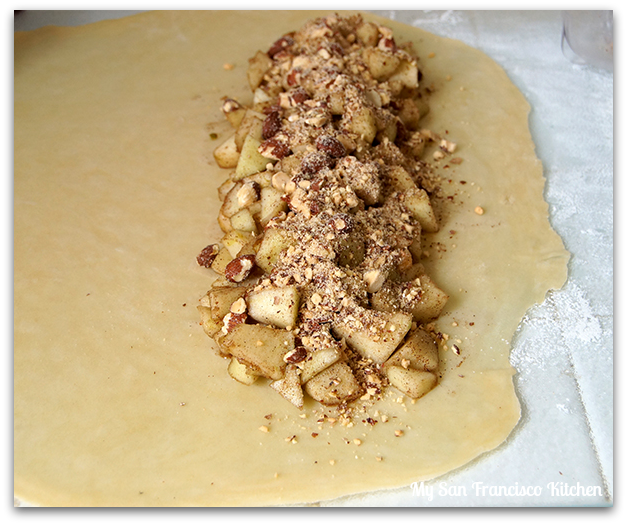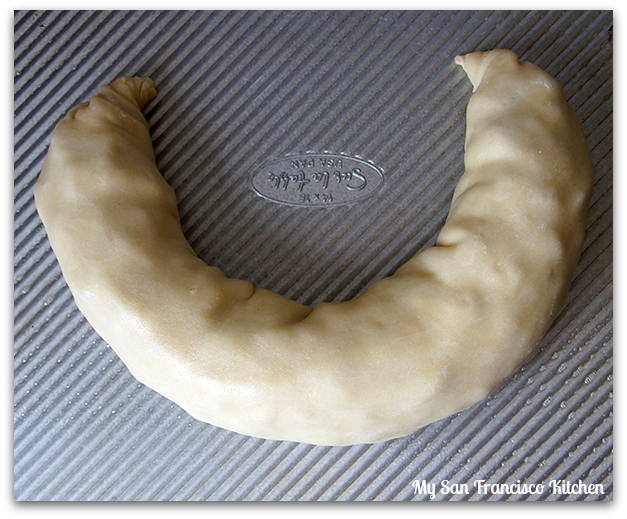 Almond Apple Strudel
Ingredients
Dough
1 cup all-purpose flour
3 tbsp vegetable oil
¼ tsp salt
1 tsp granulated sugar
5 tbsp cold water
1 tbsp butter, melted
Filling
½ cup NatureBox Cinnamon Almonds, coarsely ground (www.naturebox.com)
2 Granny Smith apples, peeled and cored
3 tbsp brown sugar
2 tsp cinnamon
½ tsp nutmeg
Instructions
Add flour, oil, granulated sugar and salt to a standalone mixer and mix on low with a paddle attachment (can also use a wooden spoon).
Add water 1 tbsp at a time while mixing until a dough forms. Add more water as needed. Dough should clean sides of the bowl.
Switch to a hook attachment and knead for 5 minutes (you can also knead the dough by hand for 10 minutes). Remove and knead by hand 2 minutes on a floured surface.
Gather dough into a ball and wrap with plastic wrap. Let stand 30 minutes at room temperature.
While dough is resting, chop the apples and mix together with the brown sugar and spices in a mixing bowl. Set aside.
Preheat oven to 425 degrees F.
Once dough is set, roll out onto a large floured cutting board as thin as possible into a rectangle.
Making sure the horizontal side is facing you, add the apple filling to the bottom ⅓ of the rectangle.
Sprinkle the almonds on top, then tightly roll the filling up, rolling away from your body. Seal by rubbing water into the dough crease.
Form into a crescent shape and place onto an ungreased baking sheet. Brush the top with melted butter.
Bake for 25 minutes, then remove from the oven and cool for 10 before cutting and serving.
See this post on the
NatureBox blog
!