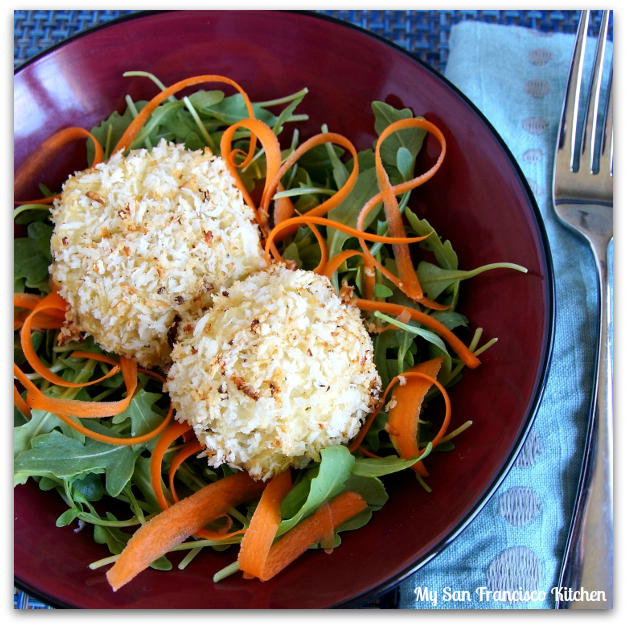 I used to think cauliflower was the most boring vegetable, since it is not very flavorful on its own. Now it is one of my favorite vegetables to cook with, because it is a great canvas for many different flavors! In this recipe adapted from Cooking Light magazine, cauliflower and potatoes are drizzled with olive oil and roasted in the oven, then shredded in a food processor and tossed with eggs, spices and cheese and rolled in panko bread crumbs before they are baked in the oven to get crispy. They make a great healthy side dish, or topping for salads. I love dipping them in a sour cream herb sauce that you can easily make at home – just mix sour cream with chives, pepper, and garlic. Fabi loved these, which always makes me feel good.
ANNOUNCEMENT
Due to my crazy pharmacy schedule, I have been pretty passive when it comes to growing my freelance business and My San Francisco Kitchen. I have been receiving requests multiple times per month regarding my freelance work, so I decided to add a media kit to my contact page that I will update each month with My San Francisco Kitchen stats. Check it out if you are interested in advertising with me, or just want to know more about My San Francisco Kitchen! I think it will be neat to track the growth of my website by reviewing the stats each month. If you have a website, do you track you statistics? How often do you check them?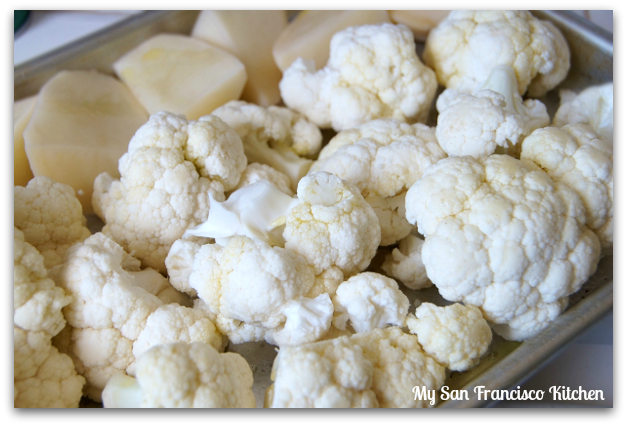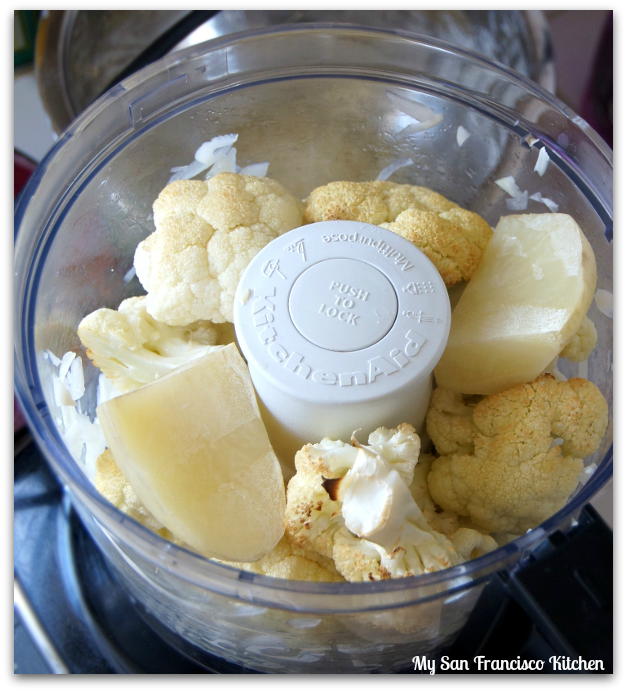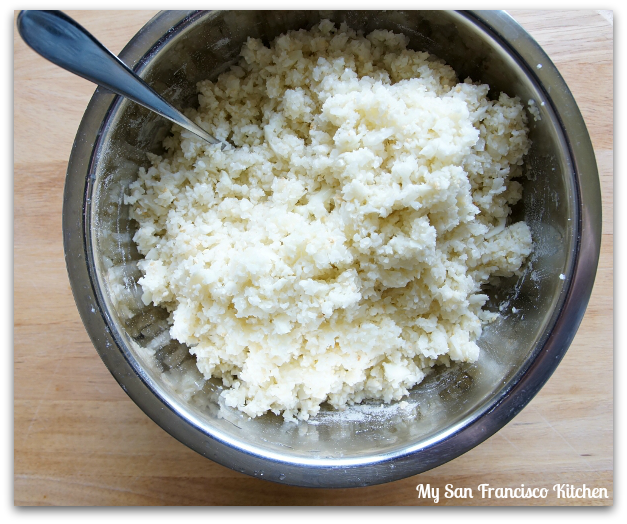 [ Missing photo: forming the cakes – this got pretty messy and the camera didn't want to watch x( ]

Cauliflower Cakes
Ingredients
3 cups cauliflower florets
1 russet potato, peeled and quartered
2 tbsp olive oil
½ yellow onion
2 eggs
½ cup shredded white cheddar cheese (or fontina, gruyere...)
1 tsp thyme
½ tsp salt
½ tsp black pepper
½ cup shredded Parmigiano-Reggiano cheese
1 cup panko breadcrumbs
Instructions
Preheat oven to 400 degrees F.
Place potatoes and cauliflower on a baking sheet and drizzle with olive oil.
Bake for 30 minutes.
Transfer to a food processor, along with onion, and pulse until chopped very well.
Scrape mixture to a mixing bowl and add eggs, white cheddar cheese, thyme, salt and pepper. Mix well with a spoon.
In a shallow bowl, mix the Parmigiano-Reggiano cheese and panko.
Use you hands to form cakes and dip each side in the breadcrumb mixture, carefully.
Place onto a greased baking sheet.
Bake for 25 minutes, until slightly browned.
Makes 16 cakes