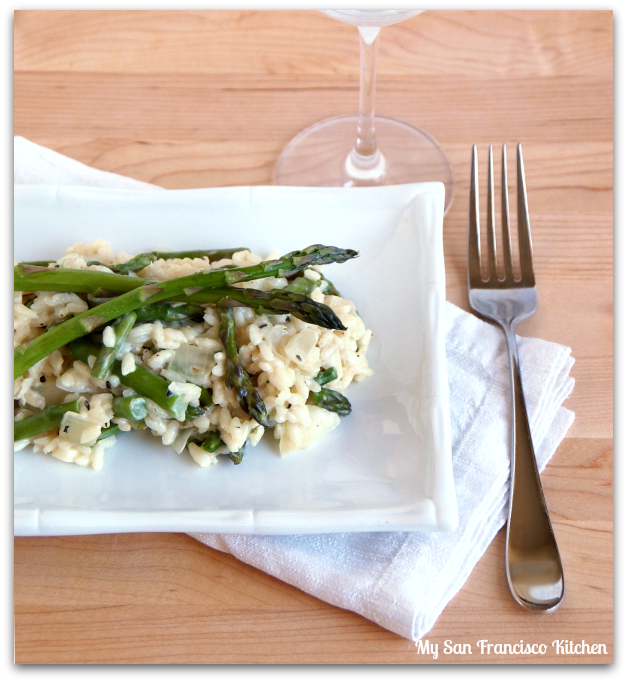 My one day off this week went by too fast! I spent most of the day in the kitchen – cooking and cleaning (we just had our cabinets redone and you should have seen the living room full of the kitchen stuff!!). The weather has been getting colder, so I have been craving warm meals the past few days. I started eating oatmeal in the morning for breakfast, and made a delicious enchilada soup yesterday. Today I made this asparagus risotto with fresh asparagus I picked up this morning. I learned the hard way that asparagus tastes best when cooked the same day that you buy it, so now I always use it the same day. Risotto is such a fulfilling dish, and you can be playful with it. Add your favorite vegetables to give it some flavor and color. In addition to the asparagus, I added some onion, garlic and Parmesan cheese. This makes a great side dish or main course.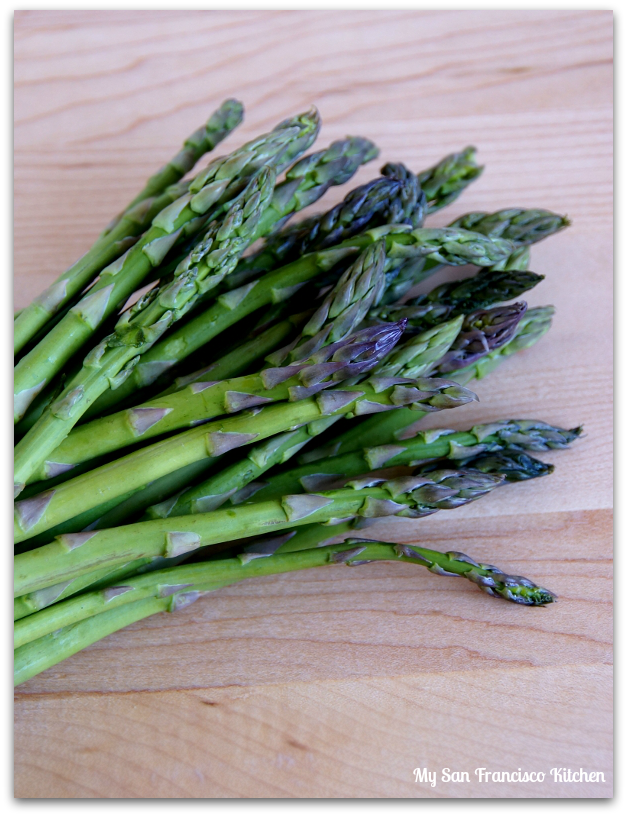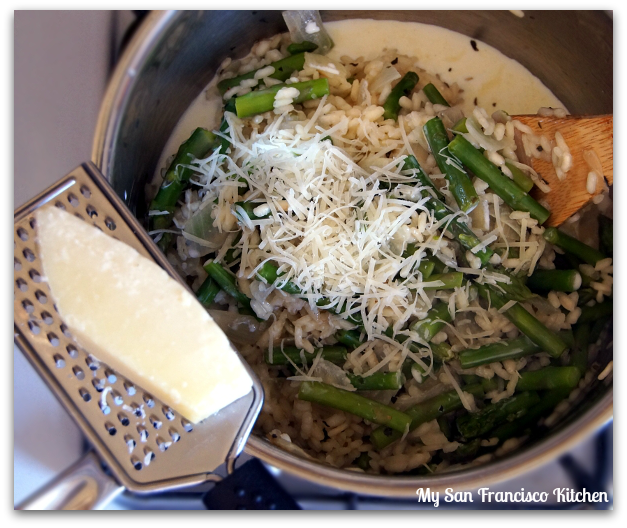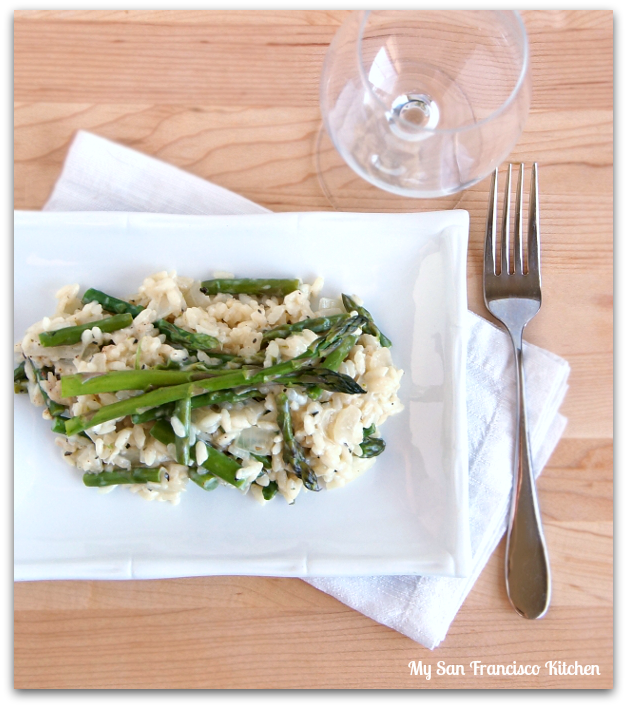 Asparagus Risotto
Ingredients
1 tbsp butter
2 cloves garlic, minced
½ onion, chopped
1 bunch of asparagus, chopped
1 cup arborio rice
2½ cups chicken broth
½ tsp nutmeg
½ tbsp basil
¼ cup cream
½ cup freshly grated Parmesan cheese
Instructions
Melt butter over medium heat in a large pot.
Add onion and cook for 5 minutes, stirring occasionally.
Add garlic and stir for 2 minutes.
Add the arborio rice, nutmeg, and basil. Stir well.
Add ½ cup chicken broth and stir until all absorbed.
Add the asparagus (I like to discard the bottom inch since it is very tough).
Continue to add the chicken broth, ½ cup at a time until all is absorbed.
Add the cream and Parmesan cheese and stir well before serving.
Makes 4 cups