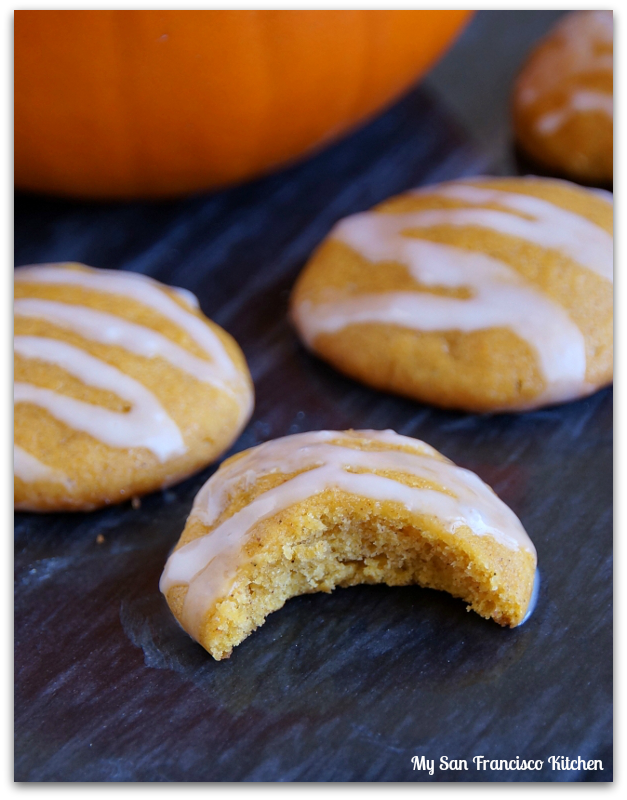 The past two weeks have been the most challenging so far during the entire 3 years of pharmacy school. The days have been long, the service I'm on in the hospital is fast-paced, and the cases have been very challenging….but I love it! Ending my second week on this rotation, I was reflecting upon my work and realized I have never once looked at the clock and thought, "When will the day be over, when can I go home?" I truly enjoy spending the day working for my patients and making sure they are safely getting their medications. I am getting used to the long hours, but I still really miss having more time in my kitchen and working on new recipes for MSFK. I have always tried to balance my love for cooking/blogging with pharmacy, but for the next 4 weeks I will be more focused on learning as much as I can for my general medicine rotation. It is taking up all of my time right now, but I am loving the work I am doing!
Here is my latest creation from my kitchen: soft, thick pumpkin cookies drizzled with a little glaze. They have a hint of spice, and are perfect for tea time! The weather has been getting cooler in San Francisco, and it is starting to really feel like fall lately. Time to break out those boots and scarves!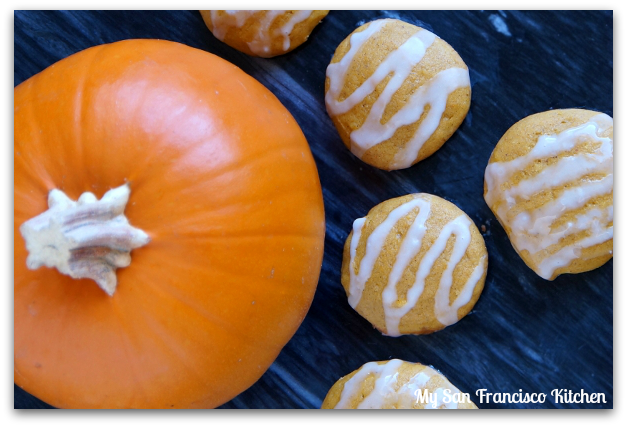 Check out the full recipe for these homemade pumpkin cookies on the NatureBox blog.