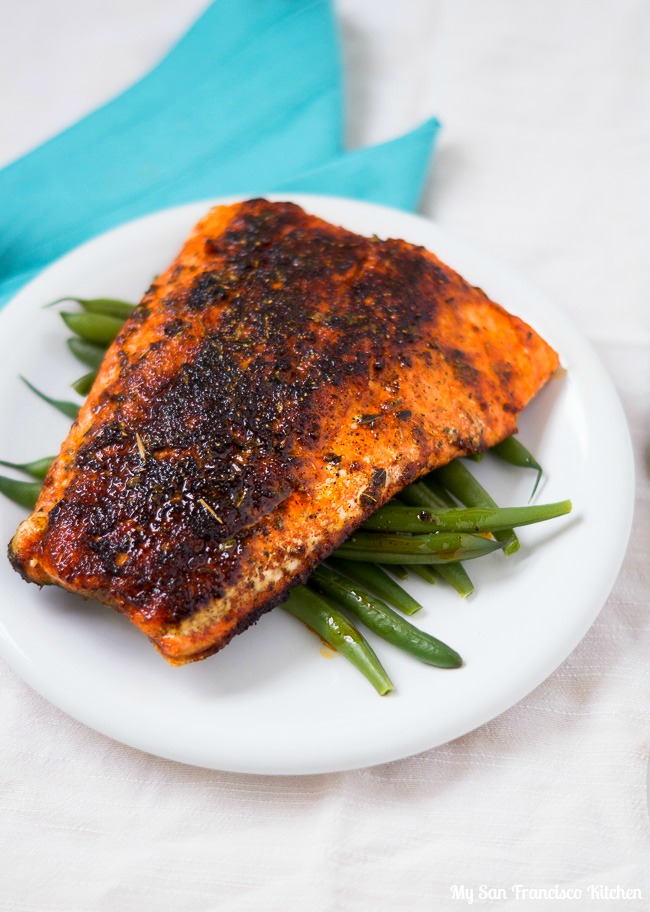 How do you feel about blackened salmon? I never cared for it much until I came across cajun salmon at Trader Joes that came out "blackened." We loved it so much that after buying it several times and analyzing all of the flavors, we decided to make it at home from scratch. Salmon is a weekly staple at our place, and this cajun salmon recipe is one of my favorite salmon recipes. It is so easy to prep and always turns out delicious and so flavorful. 
First, you have to make a special cajun marinade for your salmon by combining several spices and dried herbs that are most likely sitting in your kitchen pantry: cayenne pepper, paprika, black pepper, salt, garlic powder, oregano and basil. Next, you need a brush to lather the salmon drenched in olive oil in the cajun spice mix. Cover and chill in the refrigerator for at least 1 hour before frying in a cast iron skillet to blackened salmon perfection.
If you are like me and aren't too wild about spicy foods, feel free to tone down the cayenne pepper. Remember the old saying, you can't take spice out of the food, you can only add it! Also, I have used both skin-on (one side) and skinless salmon, with this recipe and both work fine.
Enjoy this blackened cajun salmon for lunch or dinner.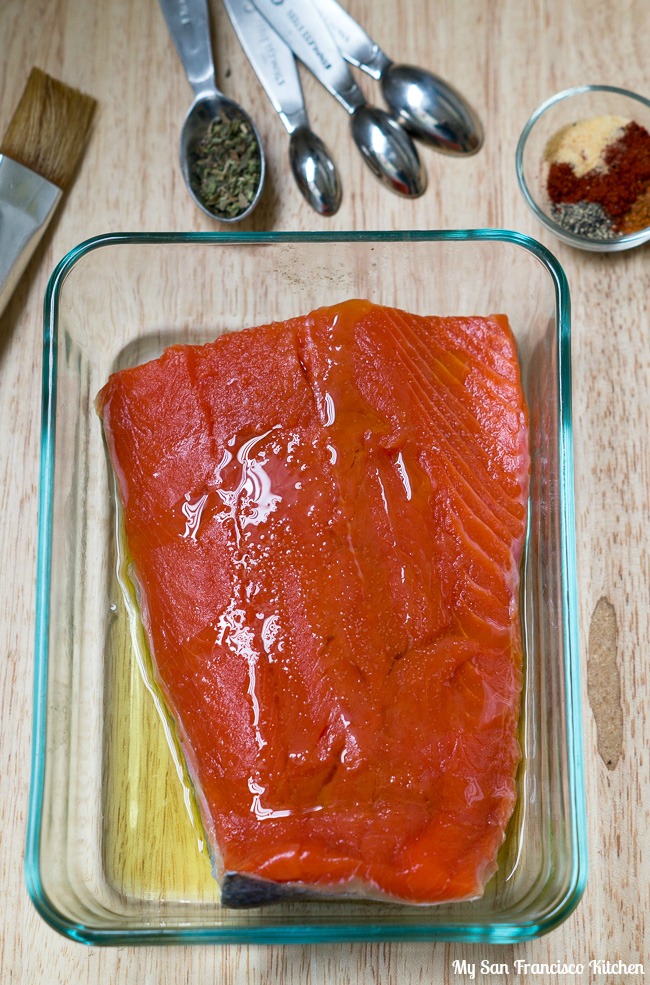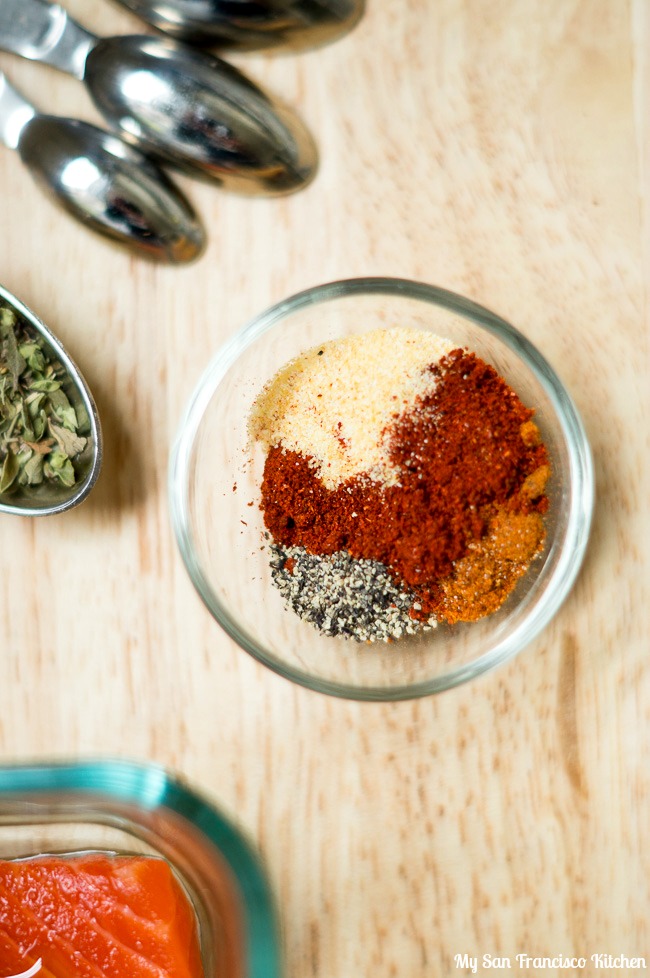 Blackened Cajun Salmon
Ingredients
2 boneless salmon fillets
2 tsp cayenne pepper* (less for more mild)
1 tbsp ground paprika
¼ tsp ground black pepper
½ tsp salt
1 tsp garlic powder
¼ tsp dried oregano
¼ tsp dried basil
Fresh coarsely ground black pepper for extra flavor
¼ cup + 1 tbsp olive oil
Instructions
Combine all spices in a small bowl.
Place the salmon in a dish and cover with olive oil.
Sprinkle the spices over the salmon and use a brush to coat. Do both sides if skinless.
Cover and chill for at least 1 hour.
Grind fresh black pepper over the fillets.
Heat 1 tbsp olive oil in a cast iron skillet over medium heat and place salmon skin side down.
Cook both sides for 7 minutes, until the skin flakes off easily with a fork.
Makes 2 fillets