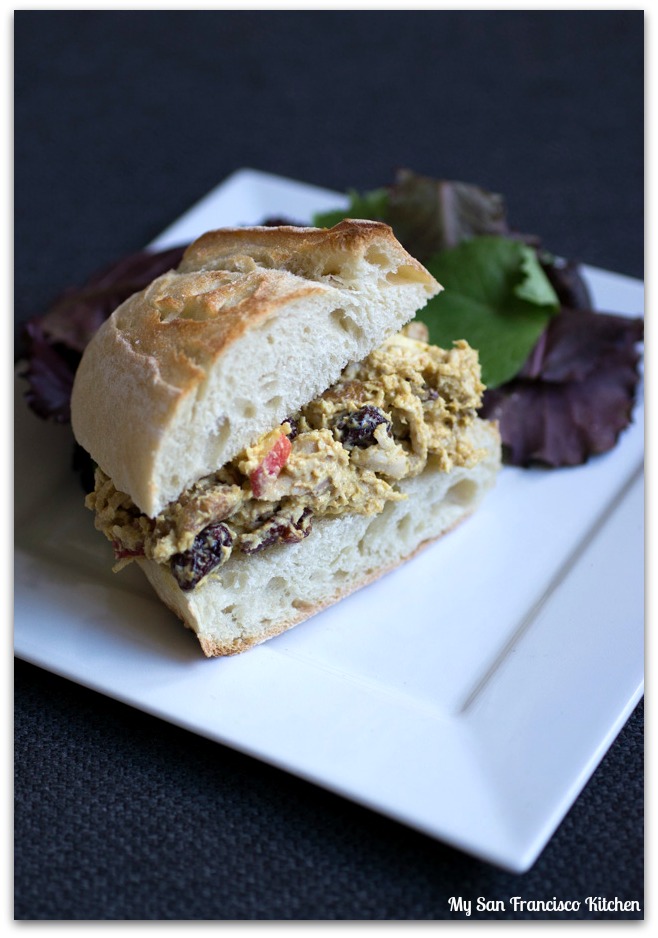 If you didn't already guess, I have been away for so long because we welcomed our baby girl into the world a few weeks ago! She has been keeping us very busy, and every free moment I have I spend trying to catch up on some sleep. Now I know why people would say they don't even have time to brush their teeth when having a newborn! She has been a lot of fun, and being a new mom is one of the best feelings.
I had my first curried chicken salad sandwich at a tea house in San Francisco, and I loved it so much I wanted to make my own at home. I made this curried chicken salad sandwich as a quick lunch one day using my blender. You can make the filling ahead of time and keep it chilled for a few hours so the flavors have time to settle. I usually don't like to use recipes with mayonnaise since it is so unhealthy and my husband doesn't like the taste of it, but the flavor is definitely required for this recipe and it makes this curried chicken salad sandwich taste so good! He didn't even realize there was mayo in it, probably because the other flavors like curry, cranberries and apple come through so strong.
Enjoy!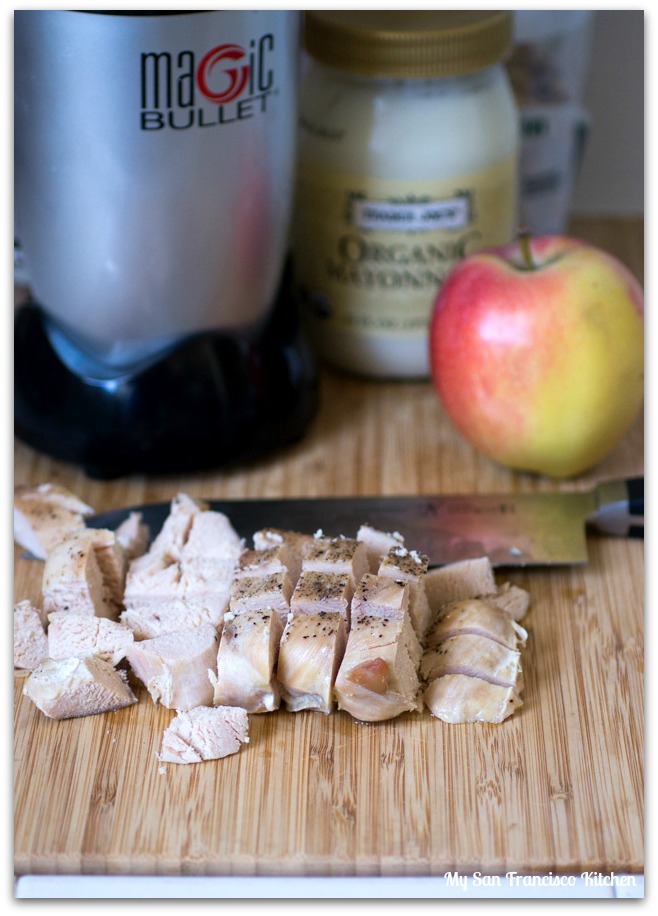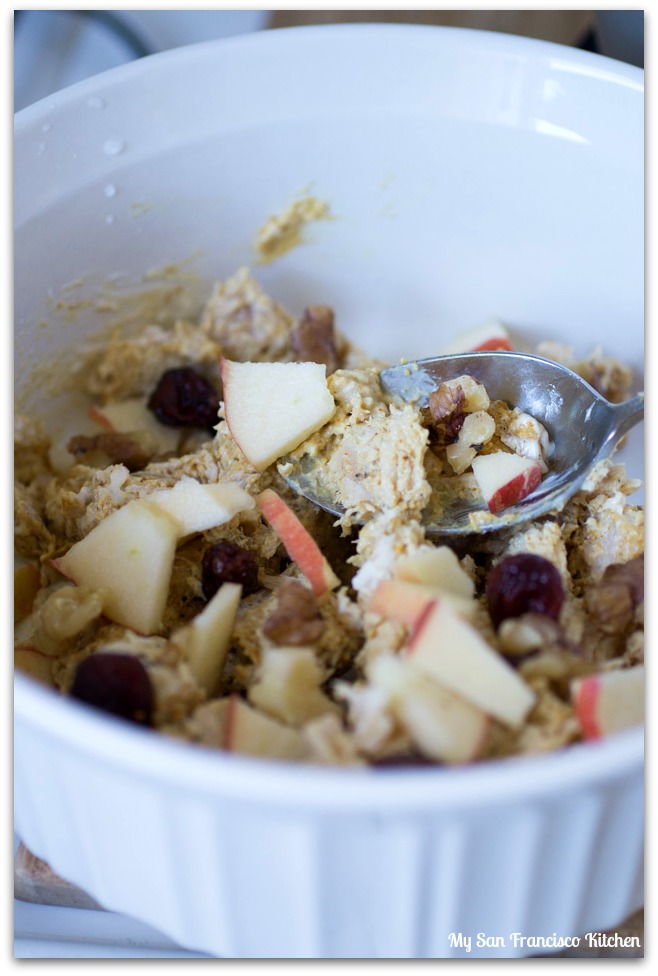 Curried Chicken Salad Sandwich
Ingredients
2 cups cubed cooked chicken breast
2 tsp lemon juice
1 tbsp curry powder
¾ cup mayonnaise
½ cup chopped apple
⅔ cup dried cranberries
½ cup chopped walnuts
1 French baguette
Instructions
Add the chicken, lemon juice, curry powder and mayo to a blender and pulse until chicken is nicely shredded.
Stir in the remaining ingredients up to the French baguette using a large mixing bowl and wooden spoon.
Chill in the refrigerator for at least 1 hour (not required, but tastes better!).
Scoop filling into a warmed sliced baguette.
Makes 4 sandwiches