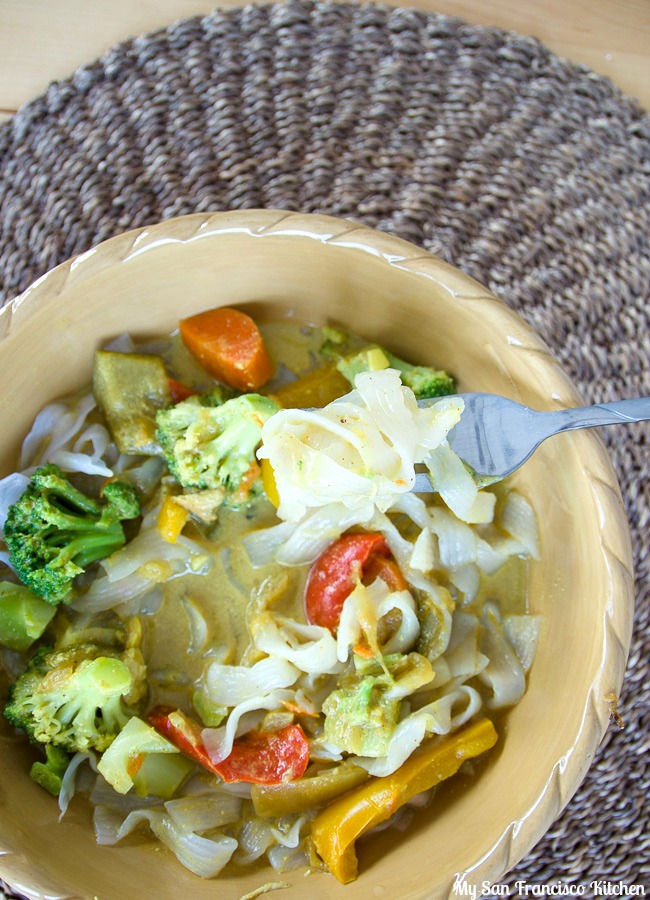 Before you turn your nose up at yet another yellow curry recipe, let me give you two reasons why this one is special: 1) Shirataki noodes and 2) soooo easy. I used my yellow chicken curry recipe, leaving out the chicken and using fresh vegetables like bell pepper, broccoli, and carrots. The combination of that yellow curry recipe and Shirataki noodles is amazing. If you haven't tried Shirataki noodles before, don't worry, you aren't alone. 
I discovered Shirataki noodles in my Degustabox this month, made by Slendier, a company that makes gluten-free healthy and fast noodles and rice. Degustabox is a monthly surprise subscription food box that contains 10-15 food products delivered right to your door. I love the surprise element and not knowing what products I am going to get each month because I can try new products I never heard of before or wouldn't otherwise get to try. It is a lot of fun, and I definitely recommend it. Check out their website for more information, and if you are interested in signing up (you can cancel anytime), here is a coupon just for My San Francisco Kitchen readers! -> Get your first Degustabox filled with 10-15 full-sized goodies for only $9.99! The shipping is free.
For the curry, chop all of your vegetables ahead of time. Then, cook the onion first, then add the spices, then add the rest of the vegetables, broth and coconut milk. Once it starts boiling, put it in the oven where all of the magic happens. The vegetables become so tender and the flavors come alive.
Preparation of the noodles is the easiest part: just drain the bag, rinse, and let them sit in hot water for 1 minute before draining.
Toss everything together and enjoy hot!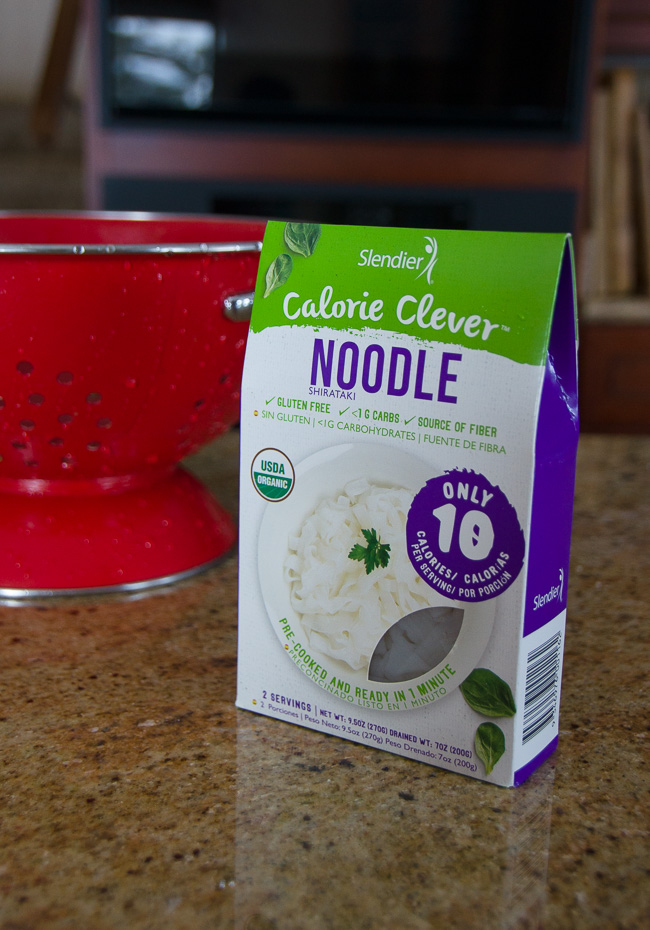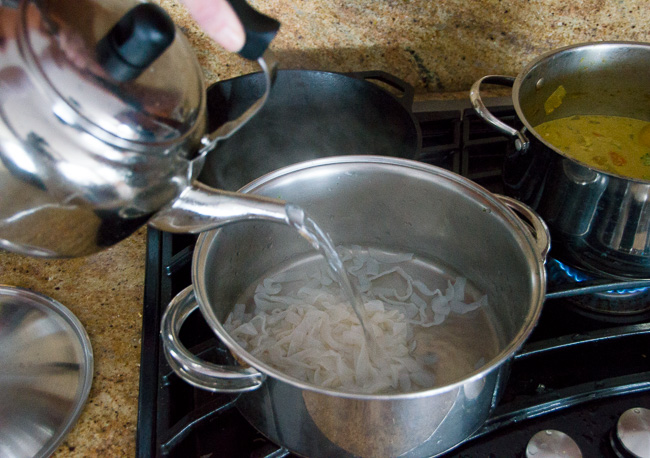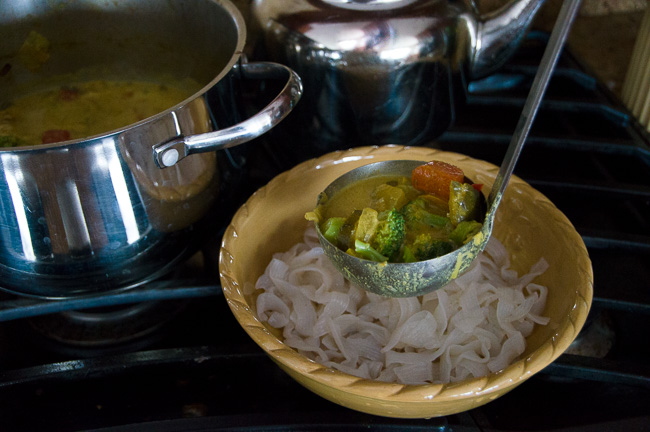 Yellow Curry Noodle Soup
Ingredients
2 boneless, skinless Foster Farms Simply Raised Fresh Chicken Breasts
2 tbsp olive
1 tsp salt
1 small yellow onion, chopped
1 tbsp minced fresh ginger
6 garlic cloves, minced
2 tbsp curry powder
2 tsp turmeric powder
½ tsp ground coriander
1 can (13.5 oz) coconut milk
½ cup water
2 carrots, peeled and chopped
½ cup broccoli florets
1 red bell pepper, cored and chopped
1 large zucchini, chopped
Instructions
Preheat the oven to 375 degrees F.
Add the onion to the skillet and cook until translucent, about 7 minutes.
Stir in the spices, 1 tsp salt, garlic and ginger and cook for 2 minutes.
Add the vegetables and pour the coconut milk and water over the top.
Bring the skillet to a boil, then cover and bake in the oven for 40 minutes.
Drain the noodles and sit in hot water for 1 minute.
Drain the noodles again and toss with the curry.
Makes 6 servings