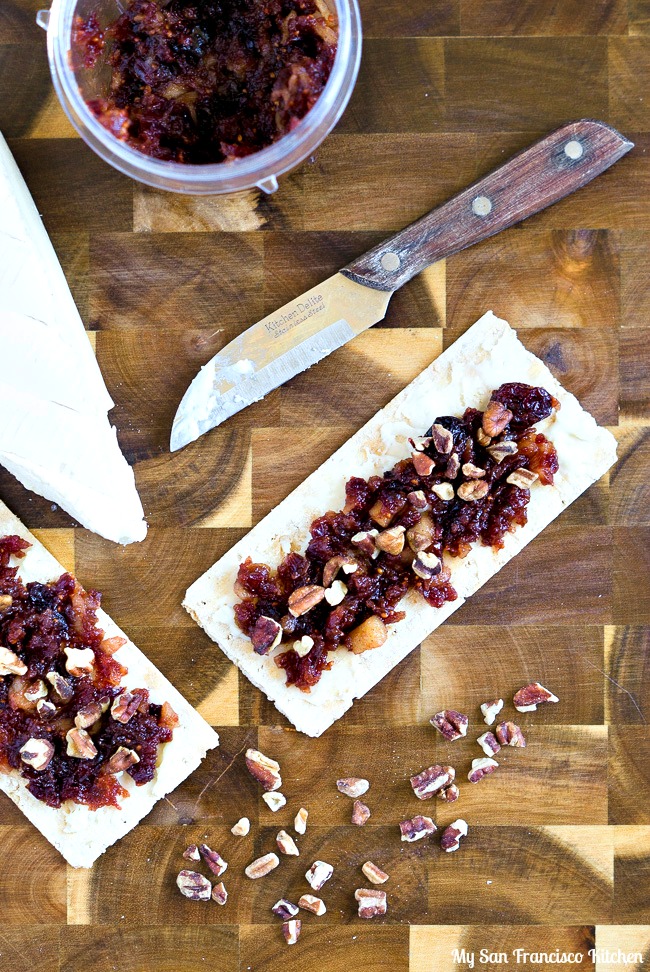 This spiced cranberry chutney is a MUST for your holiday parties this year. You can use fresh cranberries, but when they are not available, dried whole cranberries simmered in water achieve the same result. I used sweetened dried whole cranberries in this easy cranberry chutney recipe, with apples, spices and pecans to give it a nice, crunchy texture. This cranberry chutney is really easy to make, and goes great with crackers and soft Brie cheese as a snack or appetizer. 
The crackers I used for my cranberry chutney are Wasa Thins with Sesame and Sea Salt that I got in my October Degustabox, which is a monthly surprise subscription food box that contains 10-15 food products delivered right to your door. The shipping is always free! I love being surprised since you don't know what products you are going to get each month. I love trying new products I never heard of before or wouldn't otherwise get to try. It is a lot of fun!
Here is a special code to get 50% your first order: DEGUSTA10.
Enjoy!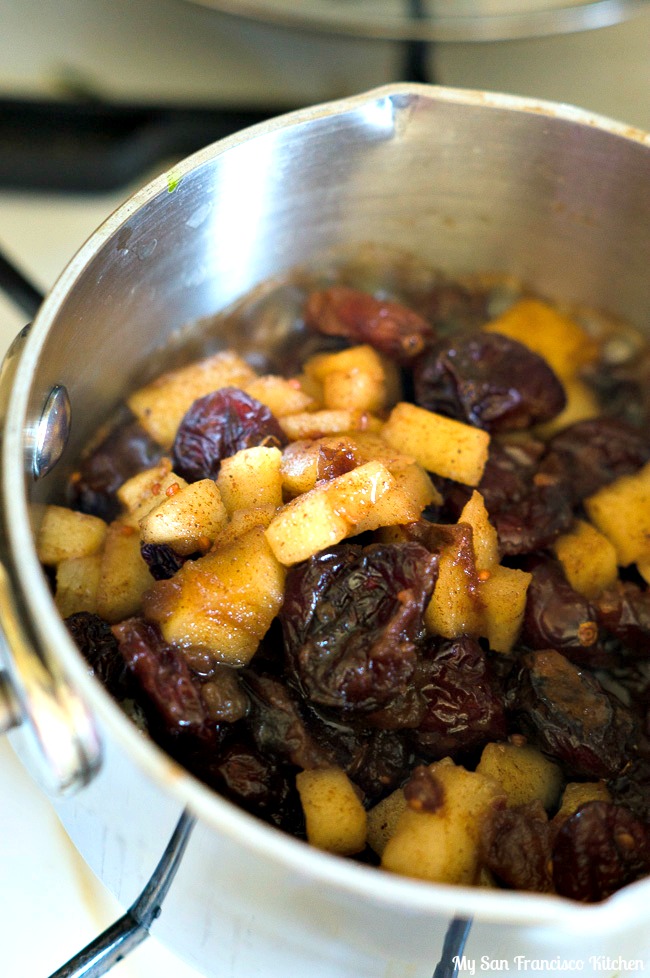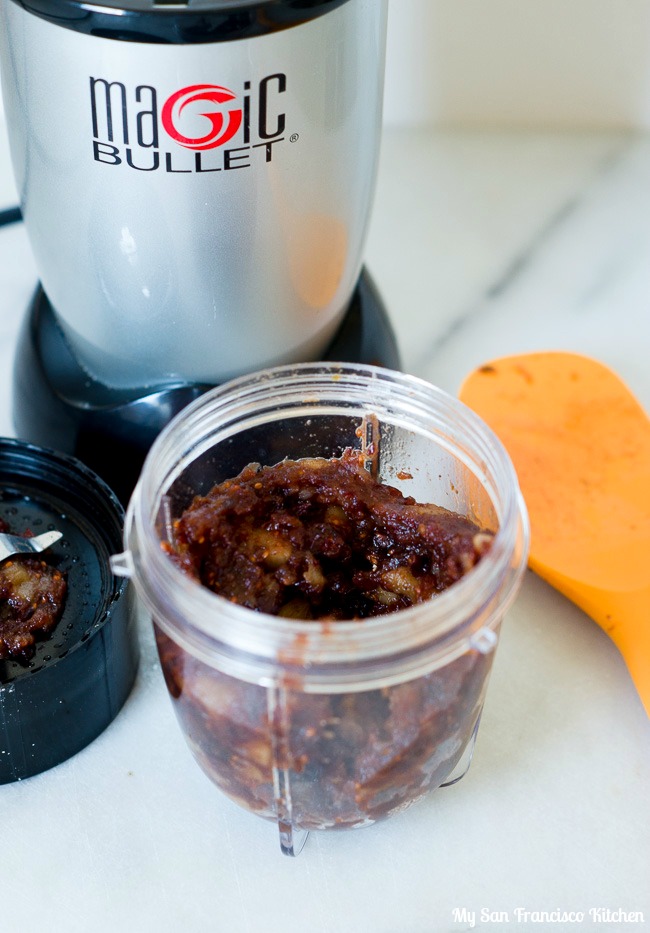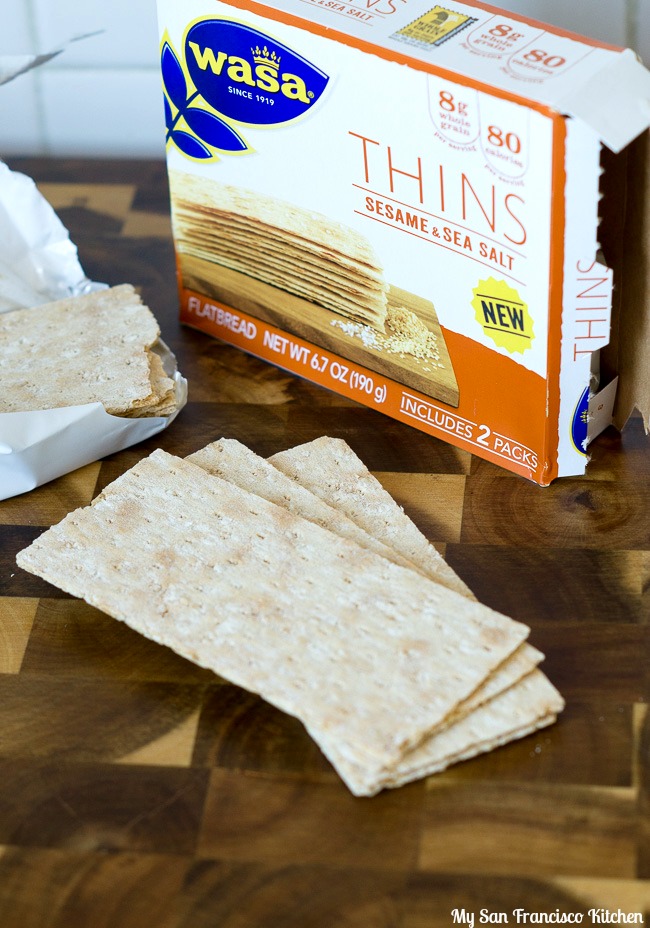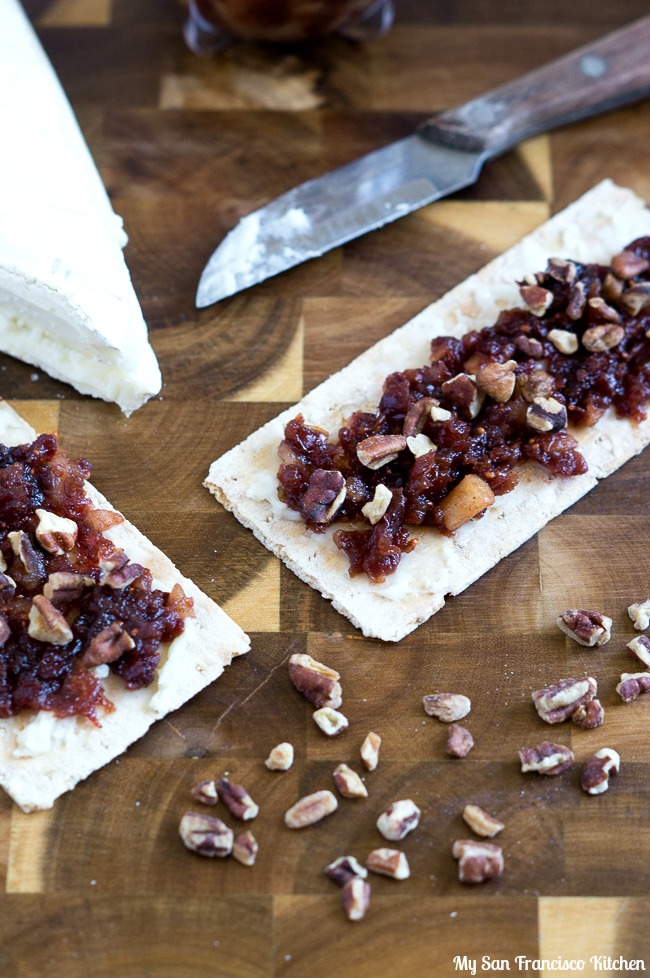 Easy Cranberry Chutney
Ingredients
1 cup water
12 oz sweetened dried whole cranberries
1 cup chopped, peeled apples
⅓ cup apple cider vinegar
½ tsp cinnamon
¼ tsp allspice
¼ tsp ginger
¼ cup chopped pecans
Instructions
Add all ingredients to a saucepan and bring to a boil.
Reduce the heat to low and simmer for 12 minutes.
Turn off the heat and cool.
Pulse a few times in a blender until you reach the desired texture.
Stir in the pecans and store in the refrigerator until ready to use.
Spread on cheese and crackers, or top meats.
Makes 1 cup