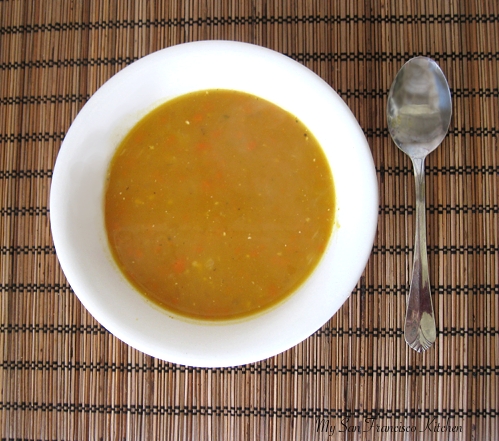 Even though its only been 5 days since my last post, it has felt like I have been away for a month! Where have I been? Let's see…I had an oral exam this past week, and I psyched myself out so much before it and it wasn't even that bad. I got home and my body just shut down. I think I was just mentally exhausted from all of the midterms I had the past few weeks and it started affecting me physically. I wasn't feeling well at all for a few days and mostly stayed in bed unless I had to work. I barely could eat anything without feeling nauseous and felt like a zombie walking through Safeway to find some Gatorade! And of course I was being picky about the dyes in all of them and it took forever to find one without red 40 or yellow 5 etc. Today is the first day I feel like most of my energy is back, yay!
We booked our honeymoon! It was definitely fun looking at all of the different resorts, flight options, etc., but after 4 hours of playing with different package combinations I started getting really tired from that too! The research was worth it because now we booked the perfect trip and I am so excited. We are going to Kauai and Maui for 10 days. I have never been to Hawaii. Kauai looks beautiful-so many hiking trails and gorgeous nature everywhere. I hope to come back tan and refreshed after this super hard year of pharmacy school. Wait, what am I saying?! I don't even want to come back…ha! Just kidding…
Since I haven't been in the kitchen for a few days (I had absolutely no appetite for food which is the worst thing that can happen to me because I LOVE FOOD), I wanted to make something light yesterday for lunch when I finally got some appetite back. When I saw the organic pumpkin cans at Trader Joes, I immediately thought about trying a pumpkin soup. Now I know making pumpkin soup with fresh pumpkin is probably 100x better than with the can, but I figured I would give it a try anyway. It surprisingly came out pretty yummy! I topped it with croutons one day, and crunchy Asian noodles the next and both went great with it. This recipe is a great go-to recipe when pumpkins are not in season, because you can just used canned pumpkins. The cayenne pepper gives it a little kick! Next time I will make it with fresh pumpkin and toasted pumpkin seeds for the topping, yummm. Have a great week! XoXo

Ingredients
1 can organic pumpkin
1 tbsp butter
1 clove garlic
½ yellow onion, sliced
2 large carrots, peeled and sliced
1 large russet potato, peeled and diced
3½ cups water
1 tbsp chicken bouillon powder
1 tsp sage
½ tsp cayenne pepper
½ cup sour cream
Instructions
Wash and slice all vegetables.
Melt butter in a 1.5 quart pot over medium heat, and add onion and garlic.
Simmer for 7 minutes, stirring occasionally to avoid browning.
Add pumpkin, carrots and potatoes, then add water and bring to a boil.
Add chicken bouillon and seasonings and cover. Let boil on medium heat for 20-25 minutes.
Remove from heat and allow cool for 5 minutes, then transfer ½ to a blender and pureé. Transfer to a bowl or large measuring cup, then pureé the other ½ of the soup to desired texture (you may want to pulse a few times instead of completely pureeing it to give some texture to the soup).
Add all of the soup back to the pot over medium heat and slow stir in sour cream. Taste and add more seasoning as desired.
Serve warm with croutons or Asian noodles as a topping.
This post is sponsored by: