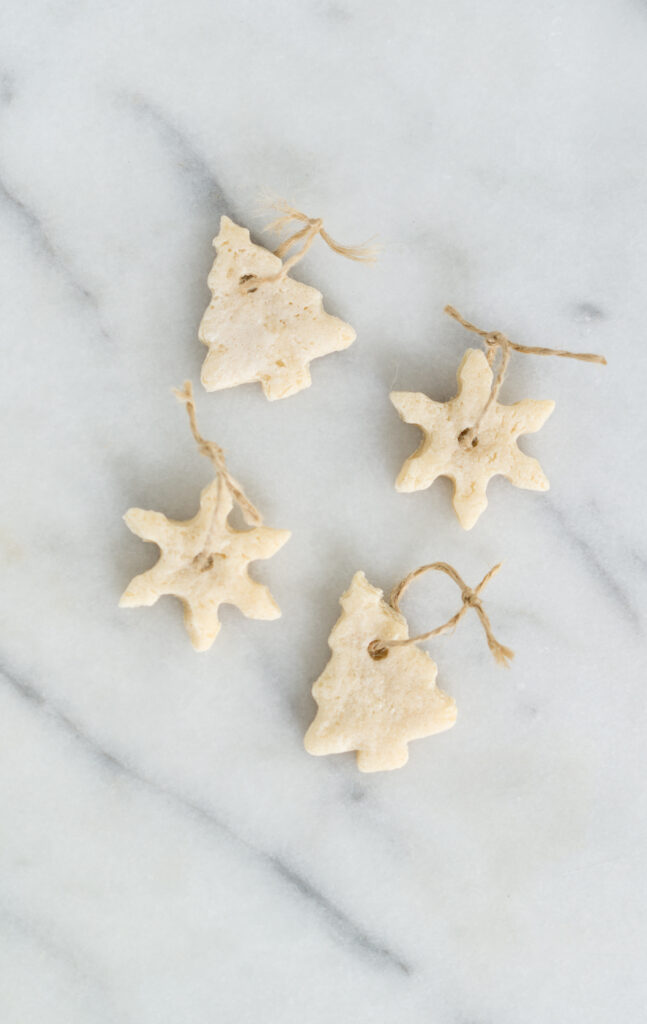 Before I get to the easy salt dough ornament recipe, let me tell you all of the reasons I love salt dough ornaments for the holidays!
It gives the kids a fun project to do
You save lotttsss of money on buying ornaments!
They make the cutest and sweetest gifts
Salt dough ornaments are incredibly easy to make
You can make pretty much any shape or creation for your salt dough ornaments that you want
Salt dough ornaments are beautiful natural, or you can paint or decorate them
My daughter made these salt dough ornaments in the photo above for nursing home residents for Christmas this year, and some special handprint ornaments for grandparents and dad 🙂 She had so much fun with the dough, and then painting them once they were dry! We used our Thermomix® to knead the dough, but you can also mix it and knead it by hand (use that muscle power!).
I did not have to spend any money on Christmas tree ornaments this year, because we used cookie cutters to make cute holiday shapes and decorated them ourselves. The salt dough ornaments are much more special than any store-bought ornaments. They make great handmade gifts for the holidays.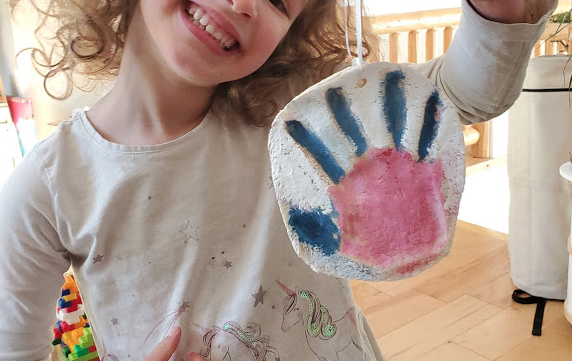 A few notes:
Keep the salt dough and ornaments away from pets; pets and humans should not ingest it.
If you want to keep the ornaments a long time, a sealer is recommended.
Easy Salt Dough Ornaments
Ingredients
4 cups flour

1 cup salt

1 1/2 cups warm water
Directions
Add all of the ingredients to a Thermomix® mixing bowl (or stand mixer or mixing bowl if stirring by hand).
Knead using the dough function for 3 minutes on the Thermomix® (or 10 minutes by hand).
Roll out the dough and cut shapes with cookie cutters (or use handprints and cut around with a knife), poke a hole with a straw for the hole to put a string later, and transfer to a baking sheet.
Bake in the oven at 250º F for 1 to 2 hours, depending on how thick you rolled the dough – you may need to turn them over as well. Alternatively, if you leave them out for a few days they will dry too.
Once cooled and set, decorate with paints, glitter, etc.