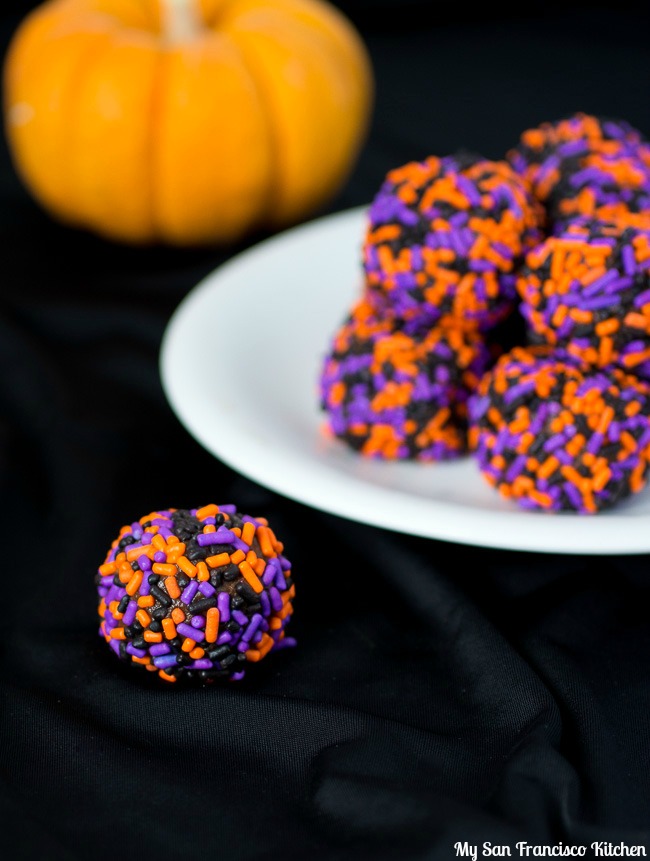 Do you ever go to the grocery store and see something that inspires a new recipe? The other day I was picking up a few things for dinner, and these fun Halloween sprinkles caught my eye in the clearance section. I guess since it is only a few days before Halloween a lot of the stores are practically giving away Halloween stuff. When I saw these festive sprinkles, I immediately thought of making some Halloween truffles with them. Instead of making chocolate truffles with heavy cream, I decided to go healthy and make chocolate avocado truffles. 
If you haven't had chocolate avocado truffles before, you are in for a real treat! No, don't worry, you can't taste the avocado at all…the rich melted chocolate mixed in completely masks it. I like to add melted chocolate chips (you can use semi-sweet or dark chocolate), and cocoa powder to create a rich, chocolatey flavor. The avocados make these chocolate truffles creamy and delicious! After chilling in the refrigerator for a few hours, the texture is perfect. These chocolate avocado truffles are very easy to make, almost dangerously easy.
What are your favorite healthy Halloween treats?
Two more days! Are you ready for Halloween? I want to hear about your plans!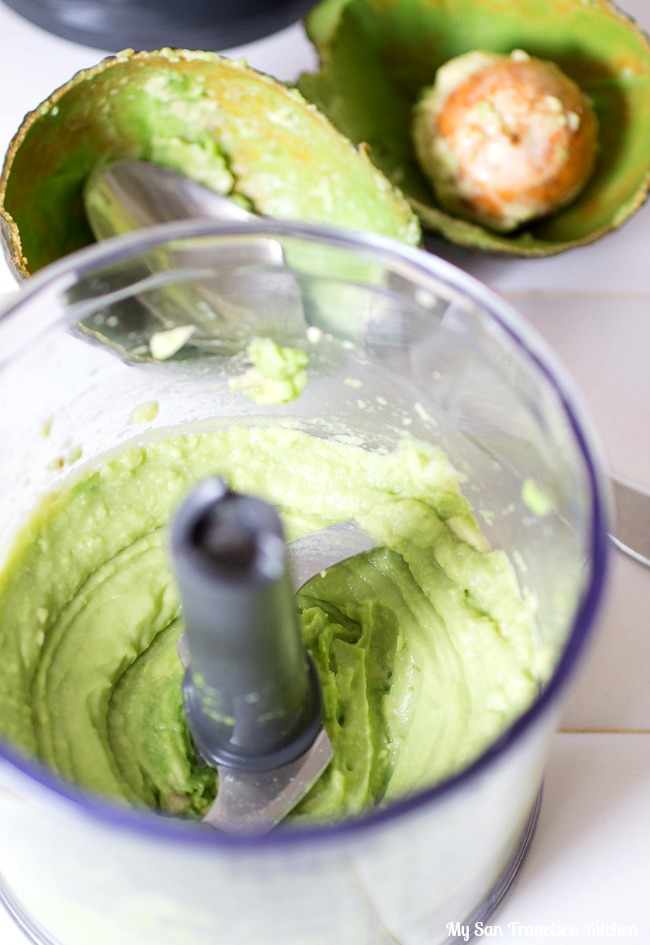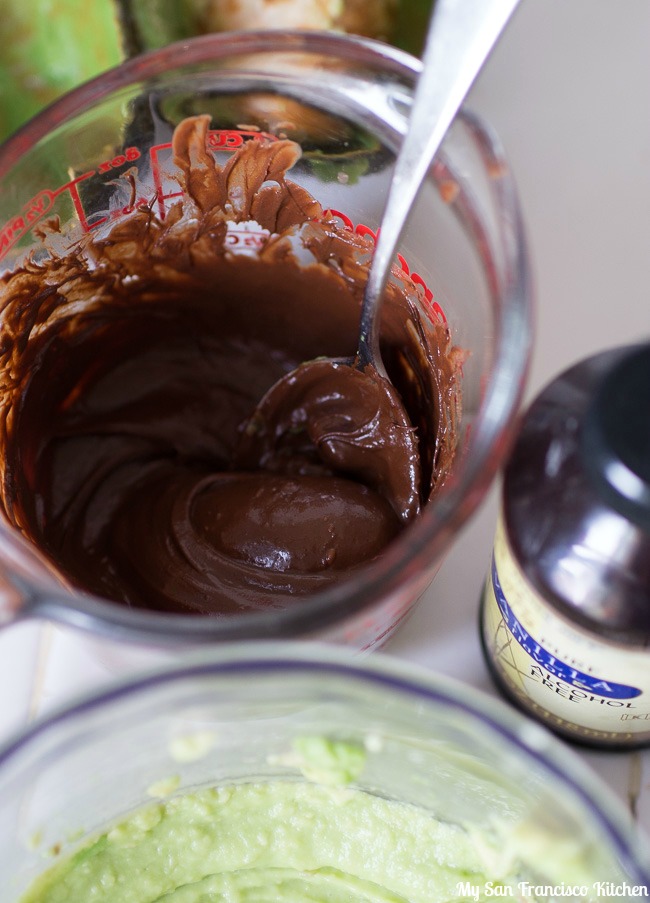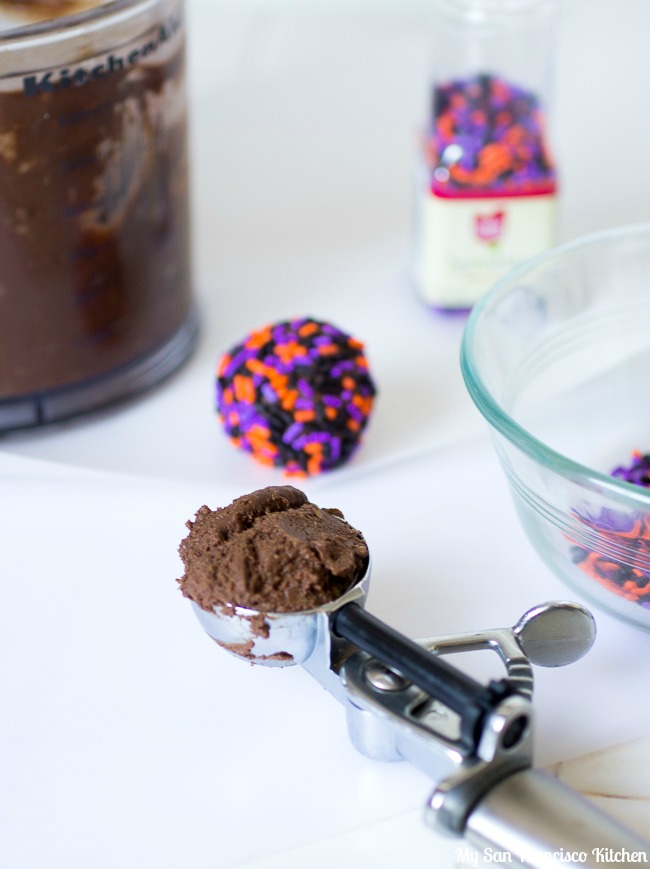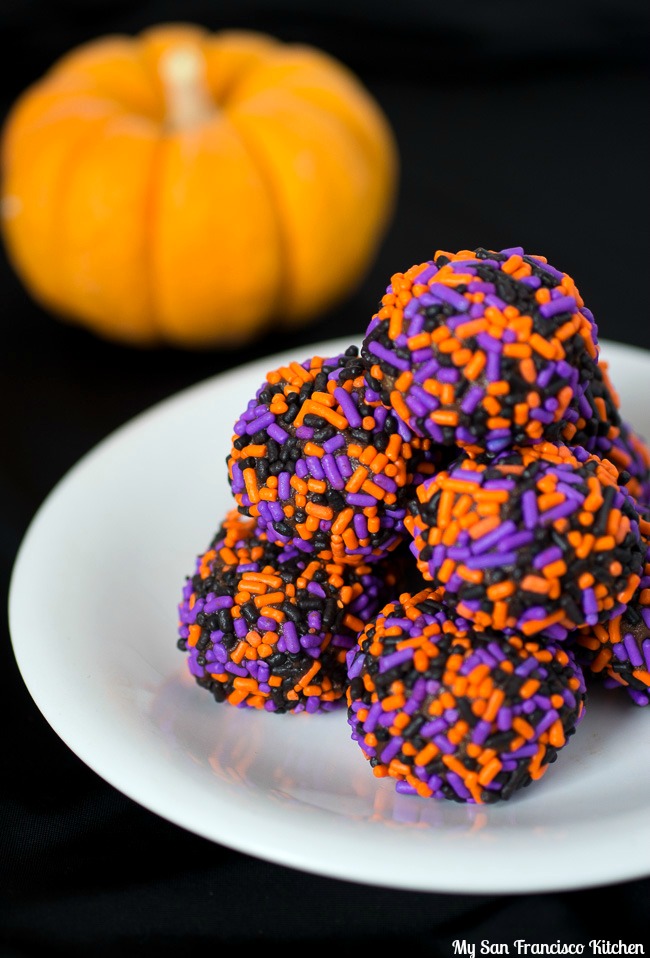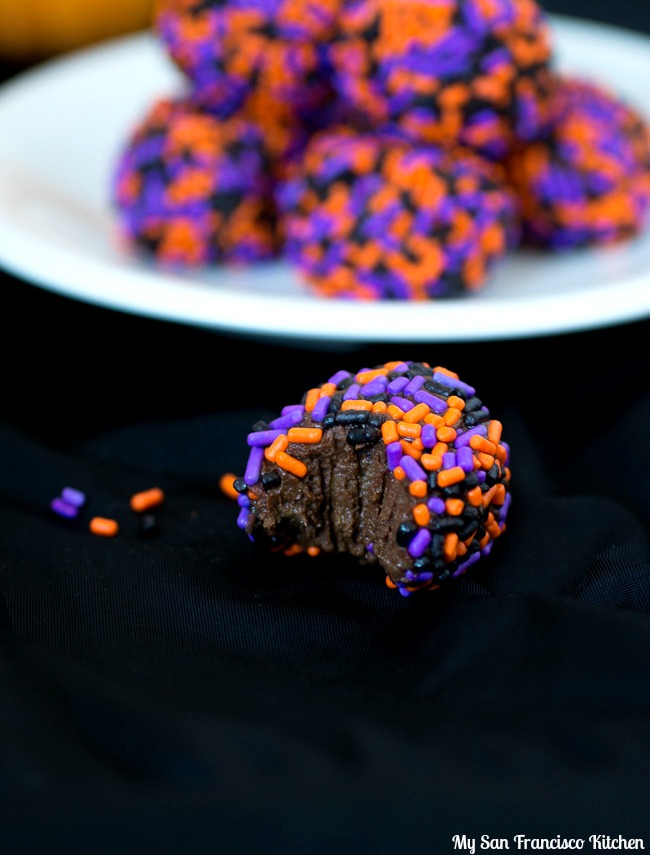 Halloween Chocolate Avocado Truffles
Ingredients
1 ripe avocado
⅓ cup semi-sweet or dark chocolate chips (or a mixture of the two!)
1 tbsp unsweetened cocoa powder
¼ tsp vanilla extract
1 bottle of Halloween sprinkles
Instructions
Blend the avocado in a food processor or blender until creamy - try to get most of the lumps out!
Melt the chocolate chips in a microwave 30 seconds at a time and stirring in between, careful not to burn the chocolate.
Add the melted chocolate, vanilla, and cocoa powder to the avocado and mix well.
Cover and chill for 30 minutes.
Use a small scooper or teaspoon to scoop out 1-inch balls and finish forming with your hands.
Pour the sprinkles into a bowl and roll the truffles in them until completely coated.
Chill the truffles in the refrigerator for at least 1 hour for best results.
Makes 9 truffles