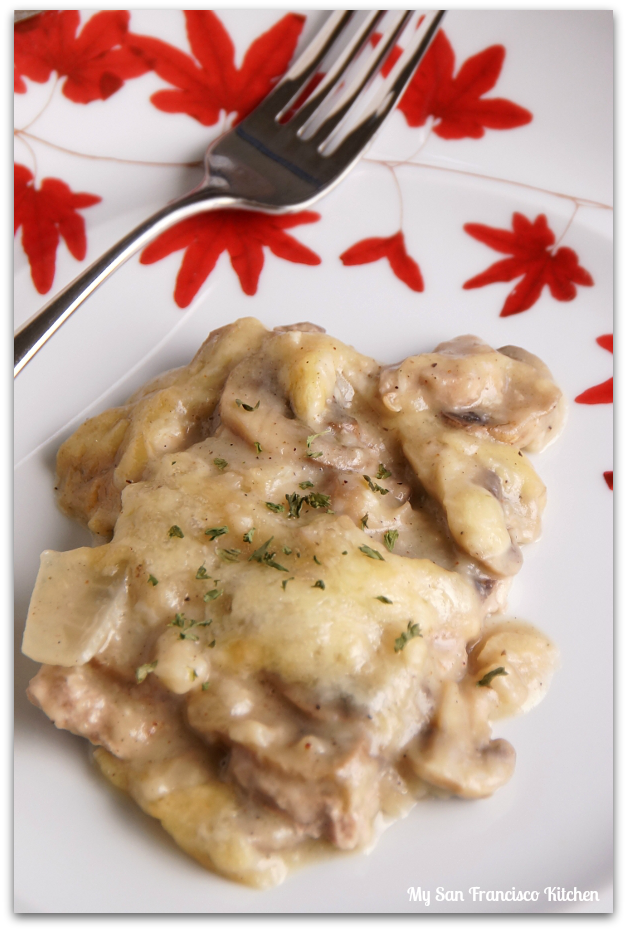 This Schweinefilet-Pilz Auflauf (German for Pork Mushroom Casserole) is a recipe by Fabi's Opa. I had to improvise a little because some of the ingredients are not the same in the U.S., but I was thrilled with how it turned out! Truly delicious. It was really flavorful, and the meat was so tender. If you can find wild mushroom soup at the store already made or from a packet, you can use that in the recipe to save some time. I made a thick, creamy mushroom soup from scratch so it took me longer to prepare this dish. Danke Opa!
This week has been crazy for me! I started my General Medicine rotation on Monday, and the hours have been long. I miss getting a full night's rest. I miss my kitchen. I miss having time to relax! For the next 5 weeks, I will only have 1 day off every week (and even then I should be reading/working on stuff). I just keep telling myself I will get through it. Week #1 already went by really fast.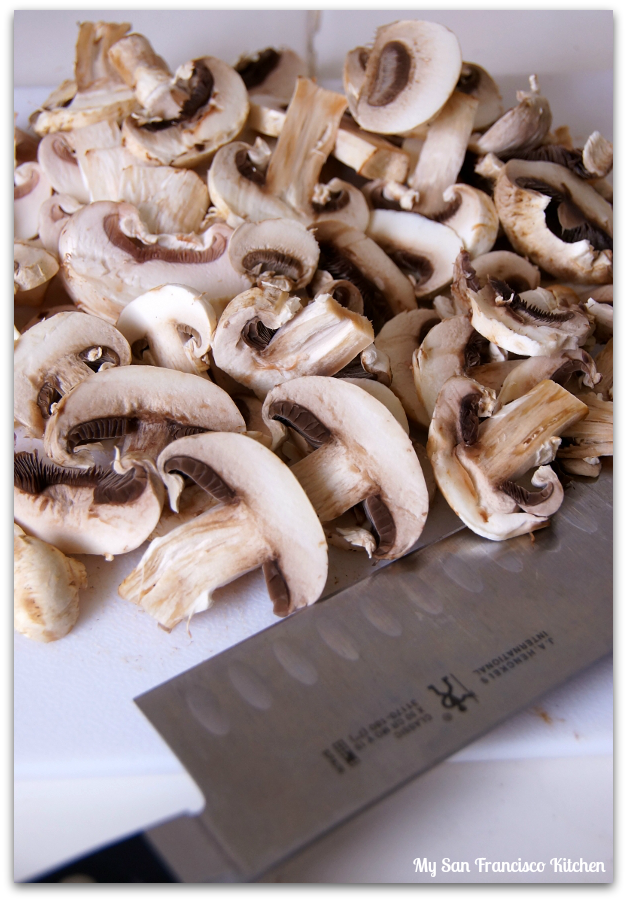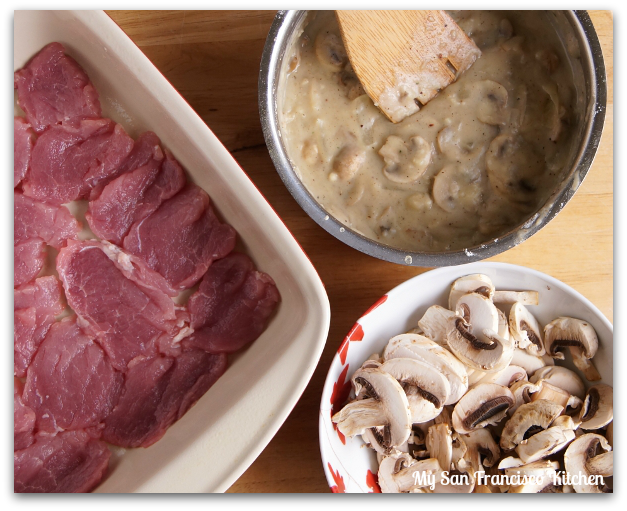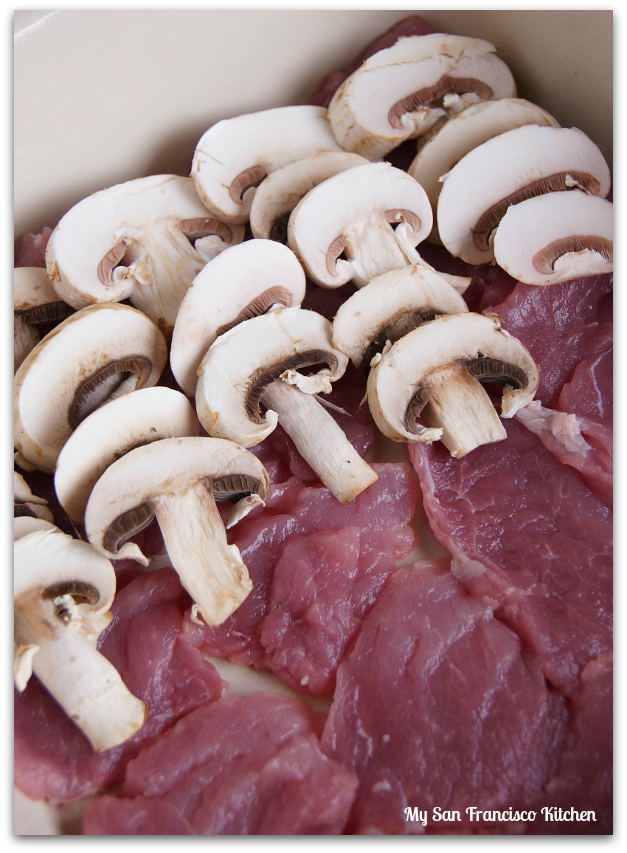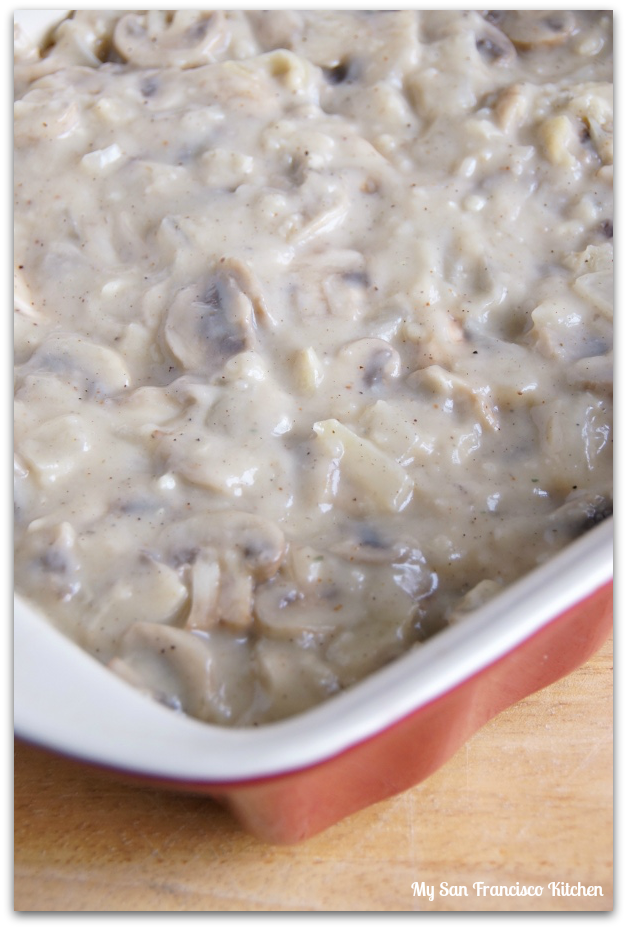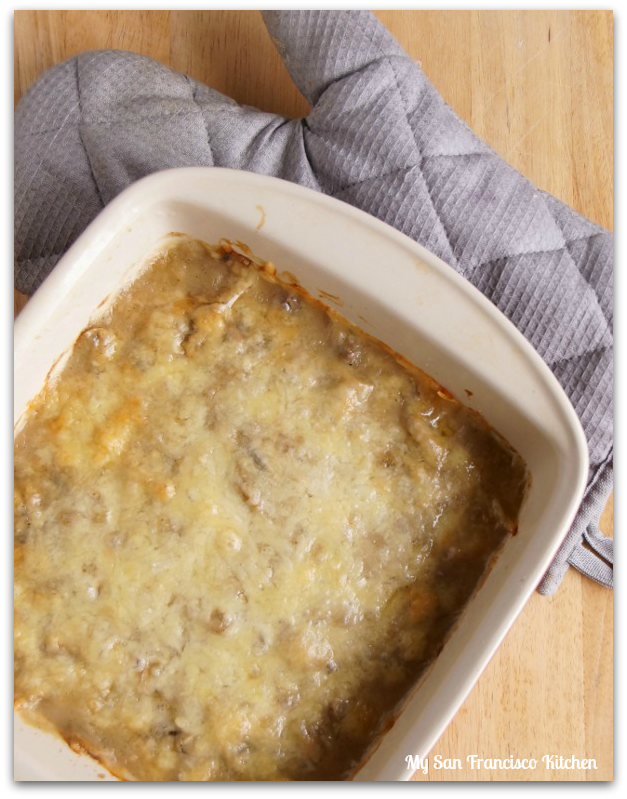 Schweinefilet-Pilz Auflauf (Pork Mushroom Casserole)
Ingredients
1 lb boneless pork filet, thinly sliced
2 cups white mushrooms, sliced
1 tbsp butter
2 tbsp chopped onions
2 cloves garlic, minced
4 tbsp flour
2 cups chicken broth
1 cup heavy cream
¼ tsp pepper
¼ tsp nutmeg
1 cup shredded Gruyére cheese
Instructions
Preheat oven to 350 degrees F.
Melt the butter in a pot over low heat, then add the onion and garlic. Simmer for 5 minutes.
Add 1½ cups mushrooms and simmer for 5 minutes.
Add 2 tbsp flour and stir.
Add the chicken broth and bring to a boil, then turn to low heat.
Add the remaining flour and stir while the soup thickens.
Remove from heat and stir in the pepper, nutmeg and cream.
Lay thin slices of pork on the bottom of an 9x9-inch baking dish.
Top with a layer of mushrooms, then pour the thickened soup over all.
Top with cheese and bake for 30 minutes.