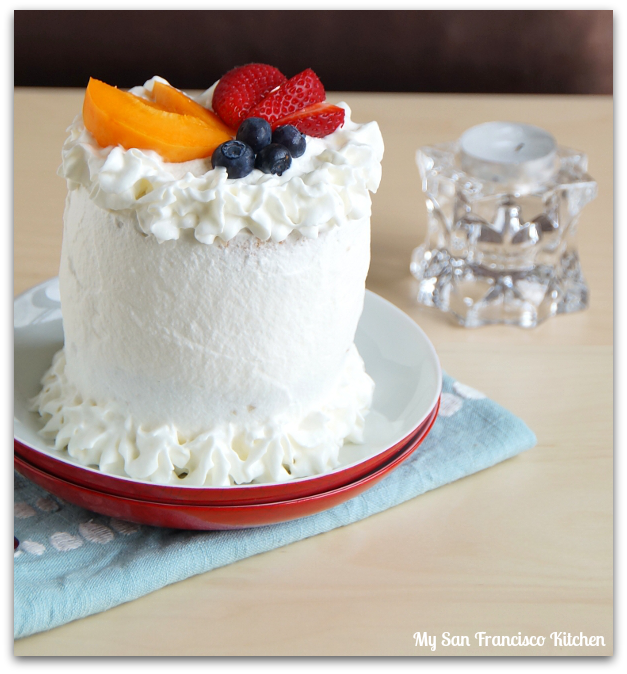 Yesterday Fabi and I celebrated our 1st wedding anniversary. It is hard to believe that it has already been one year, and the time seems to be passing by quicker than ever. We have both fallen into a routine while living in the city, and are both so busy with work and projects. It was nice to take some time to remember our wedding last summer and see all of our family and friends having a good time. Yes, we finally watched our wedding reception video, after a whole year!
I made this mini angel food cake layered with fresh fruit and homemade whipped cream. Angel food cake is one of my favorite types of cake, because it is so light and doesn't make you feel sick after! It tasted really refreshing with all of the different fresh fruit inside. We didn't save the top of our wedding cake to eat on our 1st anniversary like tradition says, it was too good too keep that long! Plus, I always enjoy baking new cakes for any occasion I can… 🙂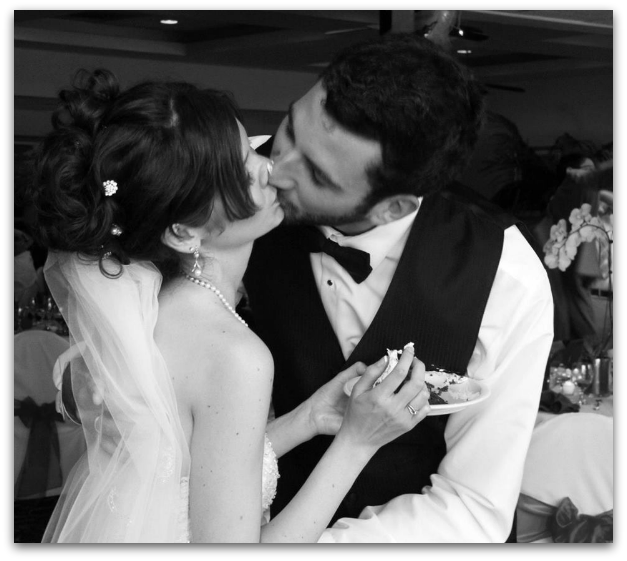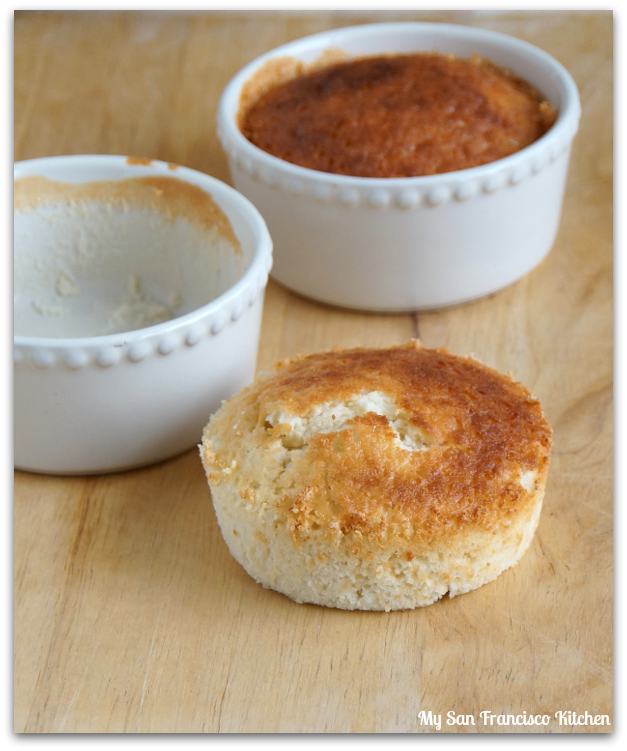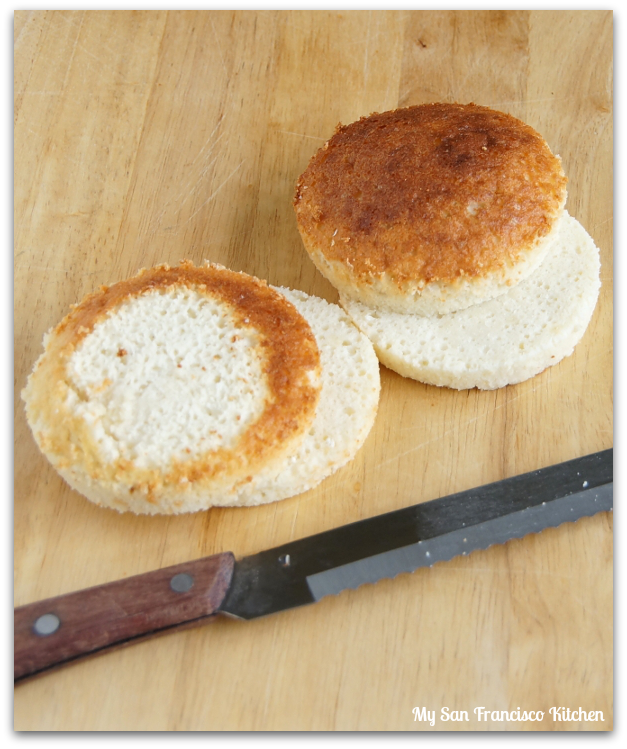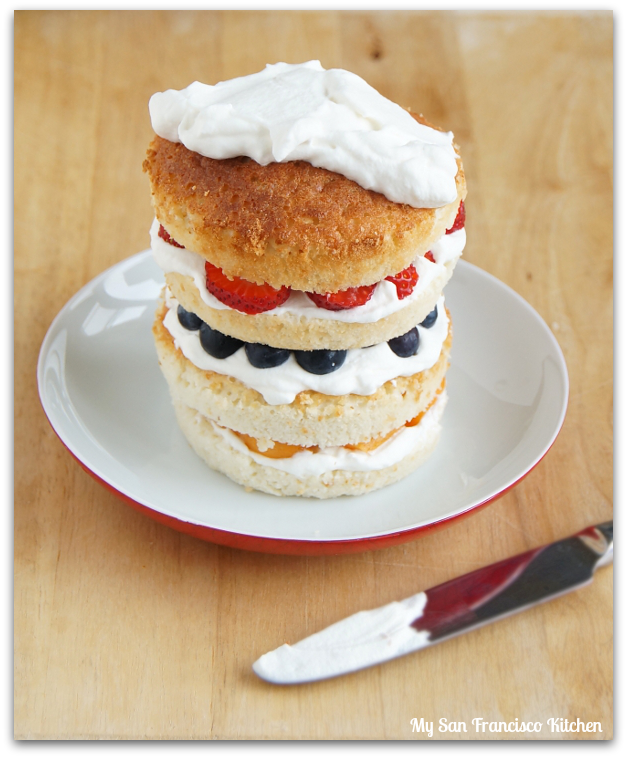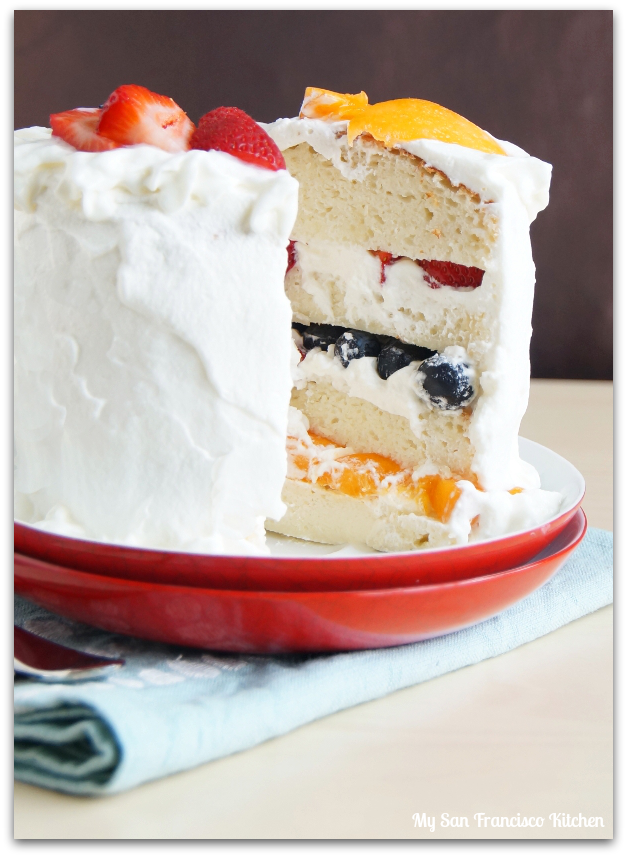 Mini Angel Food Fruit Cake
Ingredients
1½ cups egg whites (~10 eggs)
½ cup confectioners' sugar
½ cup all-purpose flour (cake flour works best)
¾ tsp cream of tartar
¾ tsp vanilla extract
Pinch of salt
⅓ cup granulated sugar
Instructions
Pour egg whites from carton to measuring cup, and add to mixer bowl (or separate eggs and save yolks for later use). Let stand at room temperature for 30 minutes.
Preheat oven to 350 degrees F.
Blend confectioners' sugar and flour together with a whisk.
Add cream of tartar, vanilla and salt to egg whites and beat on high speed (8 on KitchenAid with flat paddle).
Add sugar a little at a time while beating until sugar is dissolved.
Once stiff peaks form, fold in flour mixture ¼ cup at a time (lowest speed on KitchenAid mixer).
Gently spoon into two ungreased 4-inch ramekins.
Bake for 15-20 minutes, until tops are golden brown and bounce back when you touch them with your finger like a sponge.
Remove from the oven and cool 1 hour before removing.
Use a knife to loosen the cakes from the ramekins.
Slice each cake in half to get four pieces.
Layer with whipping cream and fresh fruit.
Makes 1 4-inch angel food cake (4 layers)