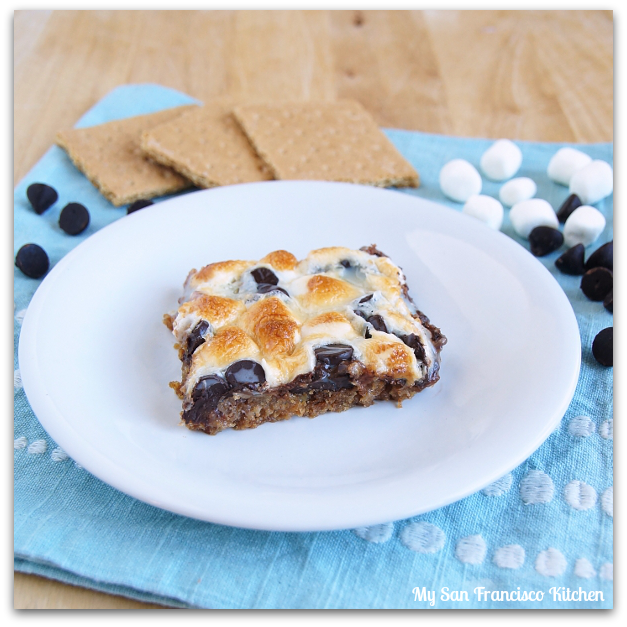 It's Friday!! I decided to treat myself with some yummy s'more bars to end the long work week. These are the perfect treat to bake for a summer night pool party, especially when you don't have an outdoor fire pit. I got the recipe from my Grandma, and these gooey s'more bars are one of my favorite bar desserts. Melted chocolate chips combined with gooey marshmallows, slightly browned in the oven, over a soft graham cracker crust creates the perfect summertime dessert. These s'more bars remind me of summer nights I spent with my family roasting marshmallows over the fire and making s'mores.
This past week has not felt like summer here in San Francisco… it has been really foggy, and everyone int he city wears jackets and scarves everyday! The funny thing is that all around the city the sun is out and the temperatures are warm. The good thing is that is has been perfect weather to enjoy our new TV. Sometimes the gloomy weather is sort of nice, but I do miss the summertime sun!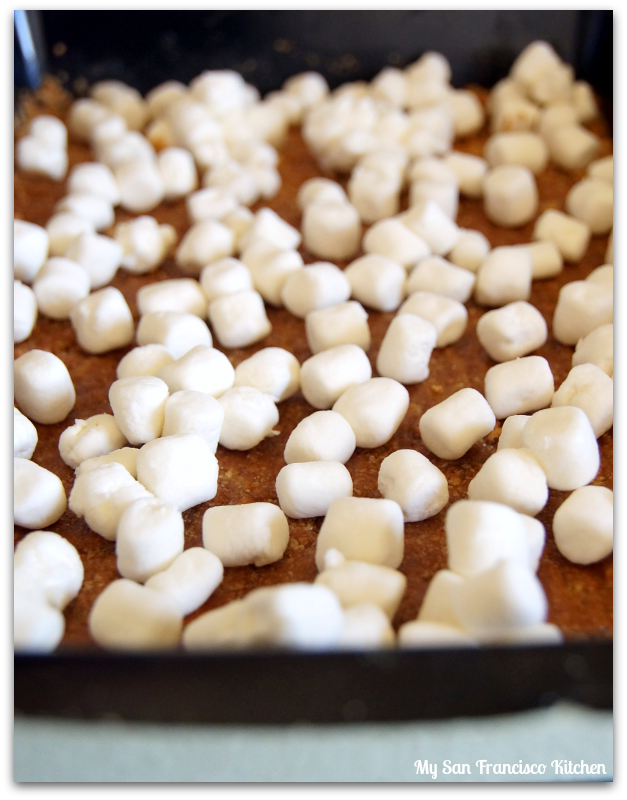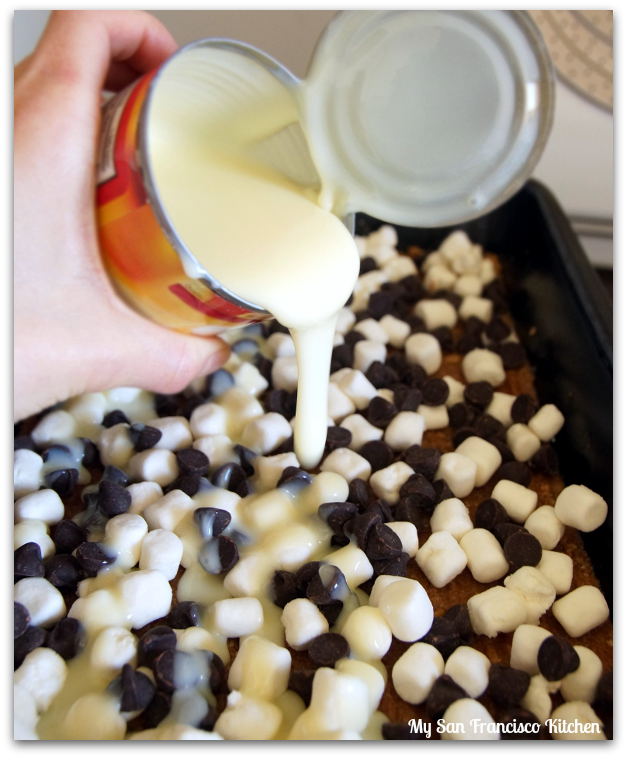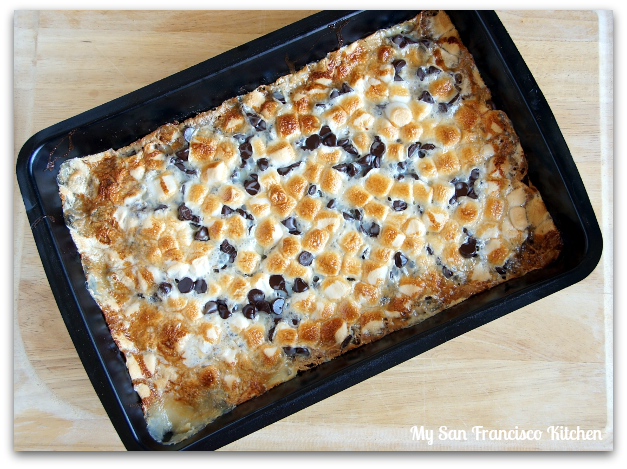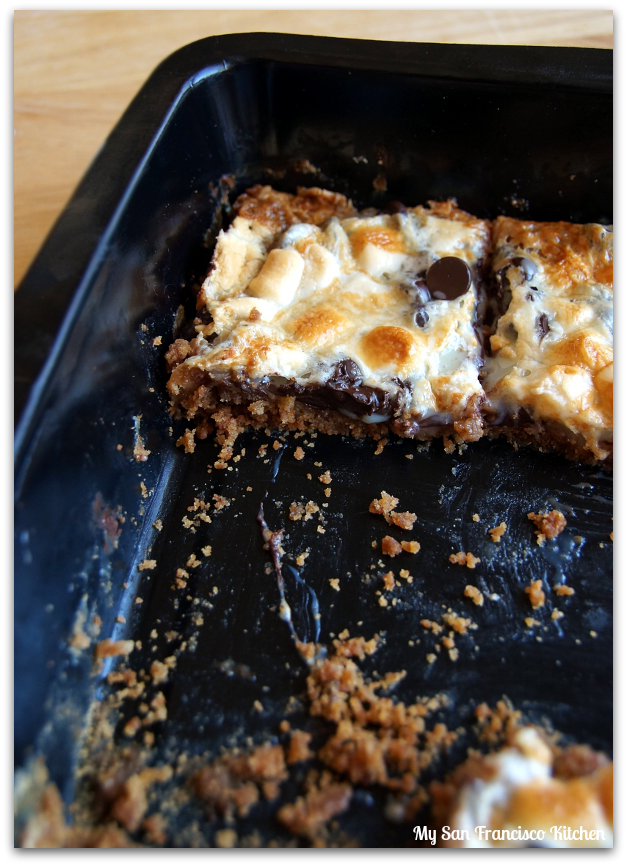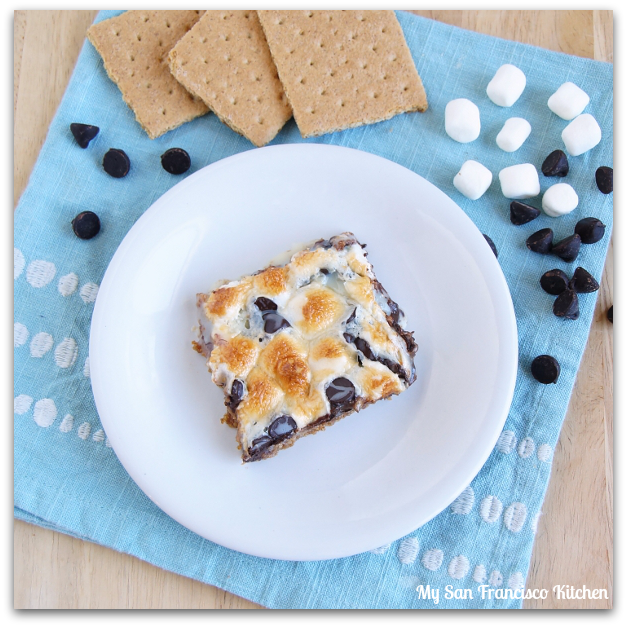 S'more Bars
Ingredients
½ cup butter or margarine
3 cups graham cracker crumbs
1½ cups mini marshmallows
1 cup semi sweet chocolate chips
10 oz sweetened condensed milk
Instructions
Preheat oven to 350 degrees F.
Melt butter and add to a 9x13-inch baking pan along with the graham cracker crumbs. Mix and press down with a fork to form the crust.
Top with marshmallows and chocolate chips.
Drizzle the condensed milk over the top.
Bake for 25 minutes, until bubbly.
Cool for 15 minutes, then chill for 1 hour before cutting into squares.
Makes 12 bars
If you didn't win last time, here is another chance! Chinet Bakeware® generously sent me some of their disposable bakeware to try out in honor of celebrating Summer of Baking with Chinet Bakeware®. I made these S'more Bars using the 9×13-inch baking pan. Their bakeware is so convenient because you can bake, store, serve and transport all in one pan, which is just perfect for those summer gatherings. Chinet Bakeware® would like to give one lucky reader of My San Francisco Kitchen a whole set of bakeware to use for your delicious creations this summer.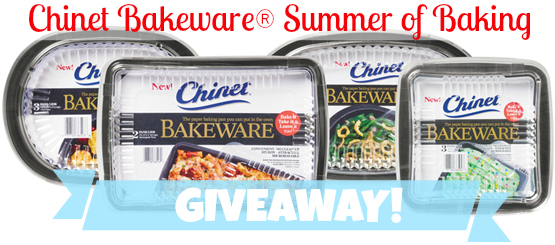 How to Enter:
Use the Rafflecopter widget below to enter (sorry, US and Canada only!). Winner will be chosen on Friday, 7/26 at midnight via Random.org. Good luck!!