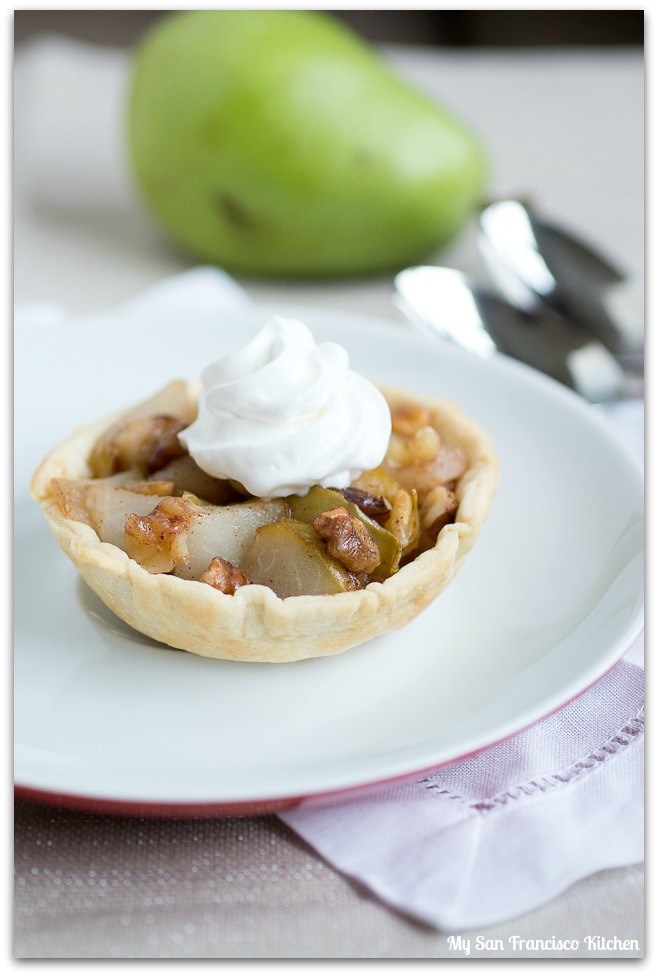 Getting this post up is such an accomplishment! Getting things done with a newborn at home is nearly impossible :/ I can't believe my baby girl is one month old already! The past 4 weeks seem like a blur of all-nighters, a bajillion loads of laundry, and lots of little precious moments sprinkled in.
Overnight my whole schedule and "normal routine" has completely changed. I used to go to bed at the same time every night, but now even that revolves around when my little one is ready to sleep. Hopefully we will get on more of a routine later on, but right now it is pretty random when and how long I sleep! As I'm sure other new moms can relate, vanity completely goes out the window during the first few weeks with a newborn. No time or energy for hair and makeup! It is also such an awkward time because none of my pre-pregnancy clothes fit me yet. I feel far away from getting back to my old weight (probably due to still have the same appetite and careless eating habits I developed during my pregnancy), so I have been wearing my maternity clothes while not being pregnant…:/
Little things like going to the gym and grocery store have become a challenge, since she is too young to take out in public and one of us has to be home with her. And yes, even blogging has become quite the challenge! I rarely get through cooking an entire recipe (and only about 5 minutes of a blog post) before I hear a faint little whimper that turns into a raging cry if not attended to promptly. Despite all of the new challenges and schedule changes, it has been so much fun having a new little member of our family around!
I have been meaning to share this mini pear pie recipe for months now, ever since my Dad bought me this awesome mini pie maker for my birthday (disclaimer: yes, that is an affiliate link). I love making mini quiche and dessert pies with it. You can make a whole batch of mini fruit or mousse pies and freeze them for a quick weeknight dessert. The filling options are endless! Now that it is summer, I will be using it to make strawberry pies – yum!
What is your favorite pie??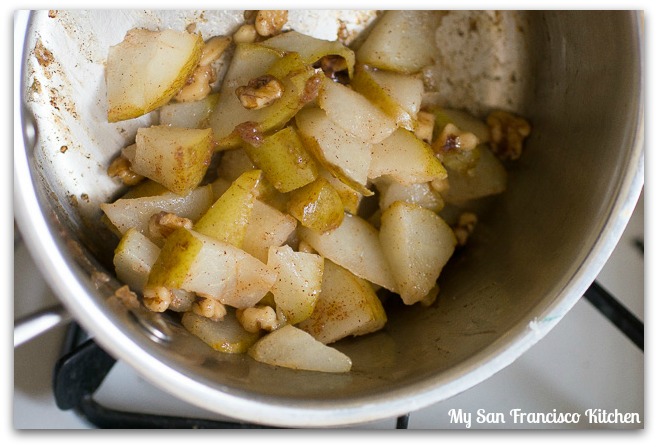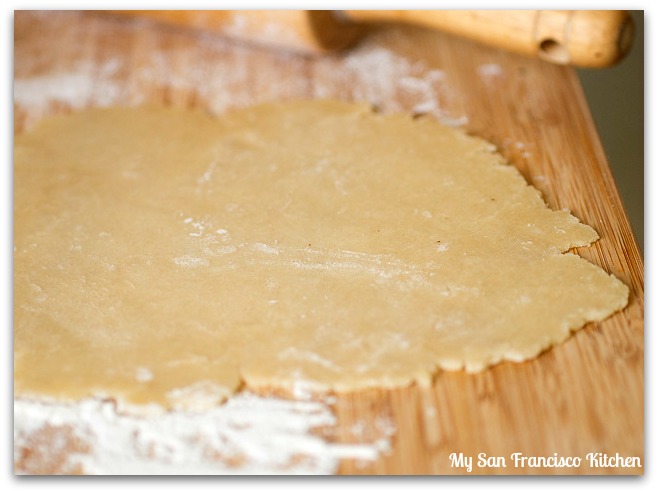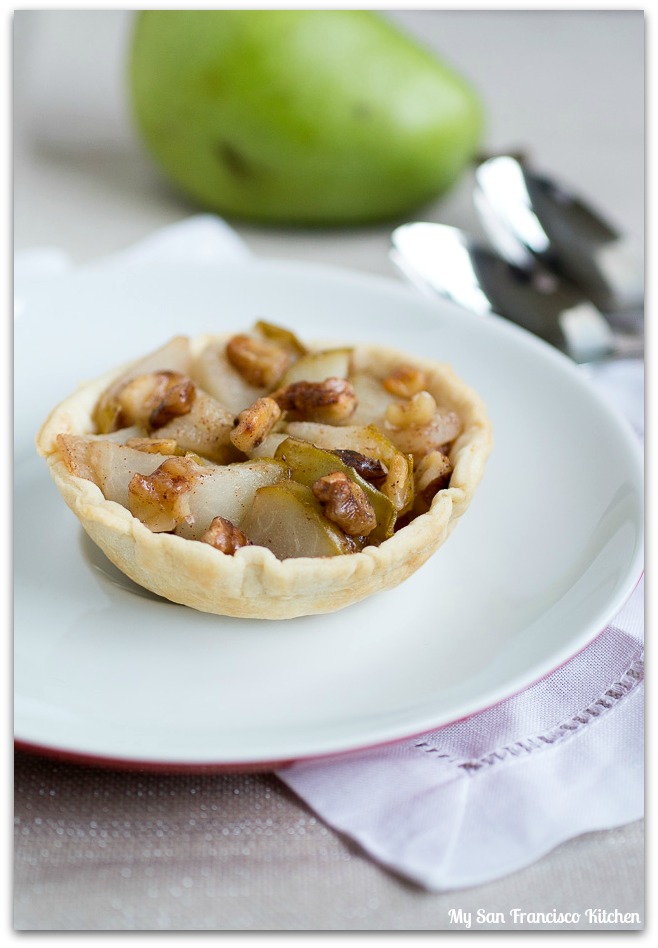 Mini Pear & Walnut Pies
Ingredients
Crust
1 cup all-purpose flour
¼ tsp salt
3 tbsp unsalted butter
3 tbsp shortening
3 tbsp cold water
Filling
2 pears, cubed
2 tbsp water
1 tsp brown sugar
½ tsp cinnamon
¼ cup walnuts
Instructions
Preheat your mini pie maker (or if baking in the oven, preheat the oven to 375 degrees F).
Add the filling ingredients to a small saucepan over medium heat and stir for 5-7 minutes, until pears are slightly cooked.
Add the crust ingredients to a mixing bowl except the water and cut the butter and shortening into the dry ingredients with a fork until crumbly.
Add the water and stir until evenly wet.
Press the crust into the pie maker (or an ovenproof dish if baking in an oven) and add the filling.
Bake for 10 minutes in mini pie maker, or until crust is golden in oven (about 15-20 minutes).
Makes 4 mini pies