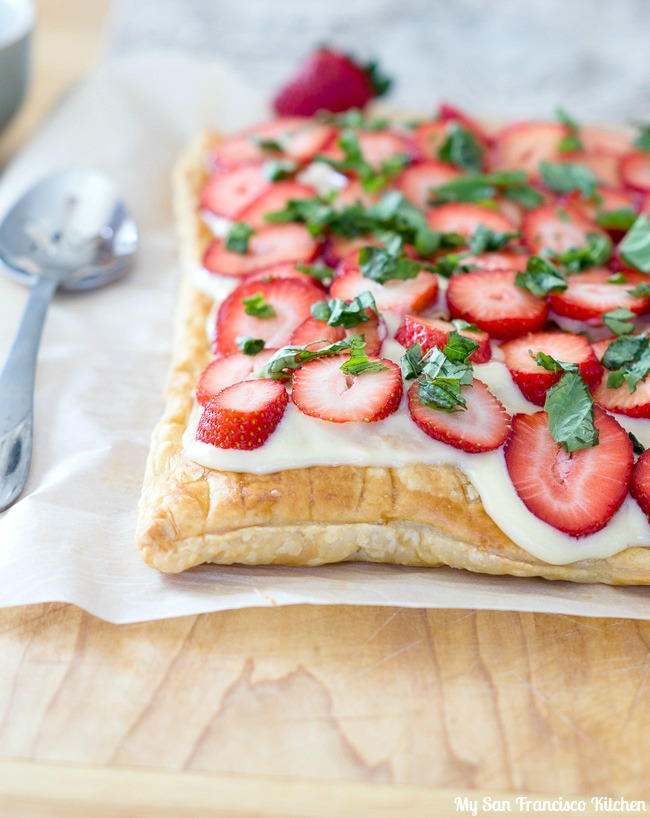 Spring is only days away, and what better way to celebrate other than in the kitchen! Today I am partnering with Pepperidge Farm® Puff Pastry Sheets to show you how to make strawberry basil puff pastry. This flavorful dessert is perfect for Spring occasions, like Mother's Day brunch. Strawberries naturally go well with custard and crispy puff pastry, but a touch of shredded fresh basil leaves creates a unique flavor. 
The Pepperidge Farm Puff Pastry Sheets are found in the freezer section of your grocery store, and couldn't be easier to use. Set them out to thaw for about 40 minutes, then roll out, bake until crispy and top with custard, fresh sliced strawberries and shredded basil leaves. You can brush with an egg wash to create a golden crust. See my video tutorial below for more details on how to create this strawberry basil puff pastry dessert.
For more delicious recipe ideas using puff pastry, check out Pepperidge Farm's website.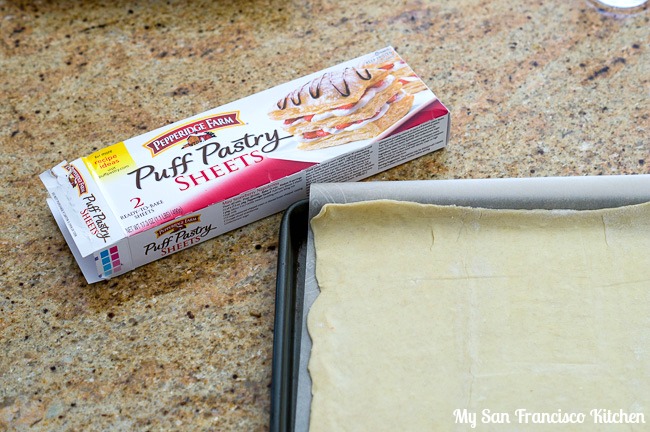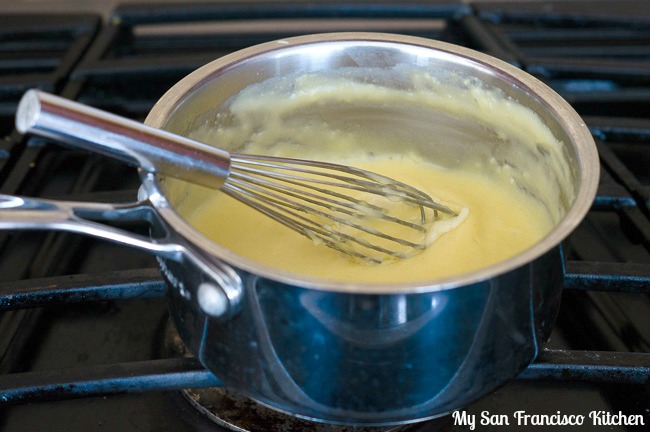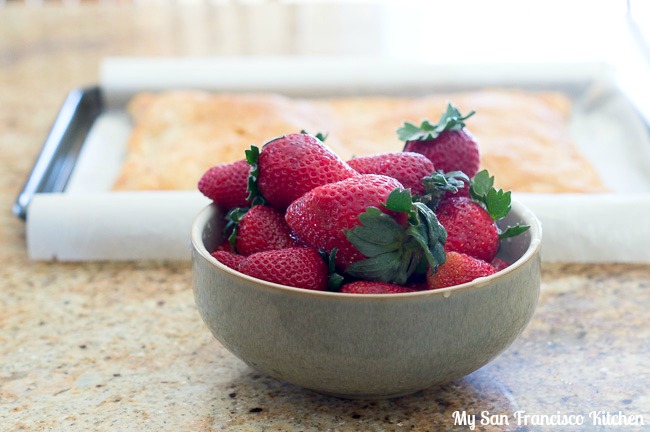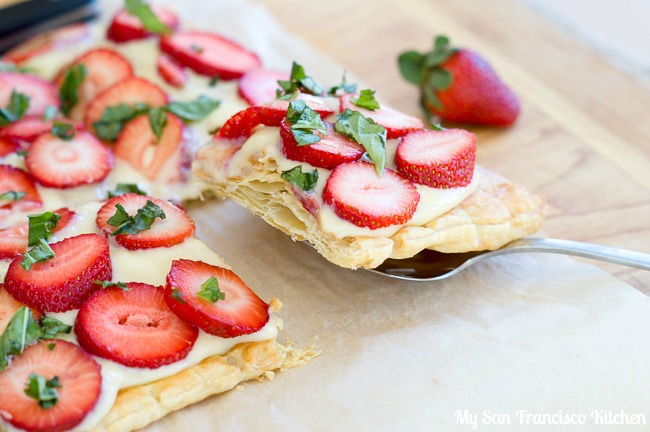 Strawberry Basil Puff Pastry
Ingredients
1 sheet Pepperidge Farm® Puff Pastry, thawed
1¼ cups milk
3 egg yolks
⅓ cup sugar
1½ tbsp flour
2 tbsp corn starch
1 tbsp unsalted butter
½ tsp vanilla extract
1 lb strawberries, hulled and sliced
¼ cup shredded basil leaves
Instructions
Preheat the oven to 400 degrees F.
Roll out a puff pastry sheet to fit a 9x13-inch baking pan lined with parchment paper.
Mark the edges with a knife all the way around and poke holes in the middle. Brush the edges with the egg whites.
Bake for 25 minutes, until golden brown and crispy.
Heat milk in a saucepan over medium heat.
In a bowl, mix together flour and corn starch.
In another bowl, whisk together the egg yolks and sugar (keep egg whites for the egg wash later).
Add the flour mixture to the egg mixture, then add ⅓ of the milk once bubbles begin to form and mix quickly.
Add the milk/egg mixture back to the saucepan and whisk continuously until thick over low heat.
Add the butter and vanilla and remove from heat once thick enough the make "ribbons" when pulling the whisk upwards.
Spread the custard over the pastry and top with strawberries and basil.
Makes one 9x13-inch pastry