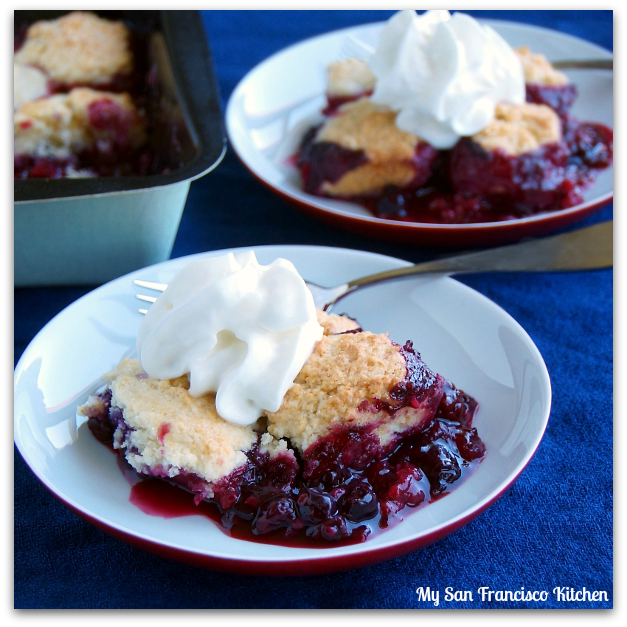 I can't believe it is already July 1st! Fourth of July is only a few days away. The 4th used to be my favorite holiday growing up, because I loved watching the fireworks show with my family and friends, and playing with fireworks in the front of the house with our neighbors. Traditionally, my family would BBQ every year before fireworks and we'd all go swimming and enjoy the sun. In San Francisco, you aren't allowed to light your own fireworks, but they have some really incredible public shows! What are your plans for celebrating the 4th this year?
This berry cobbler is the perfect way to celebrate Independence Day! It is made with strawberries, raspberries, blackberries and blueberries, which gives it a festive look. I still can't decide if the berries or the flaky crust is my favorite part of this dessert. Serve alone, with whipped cream or vanilla ice cream.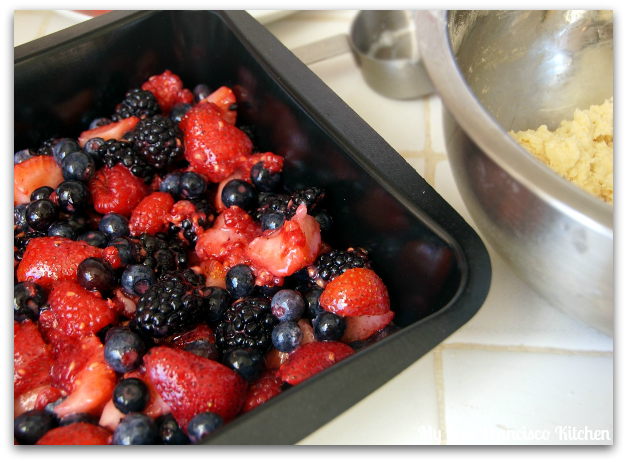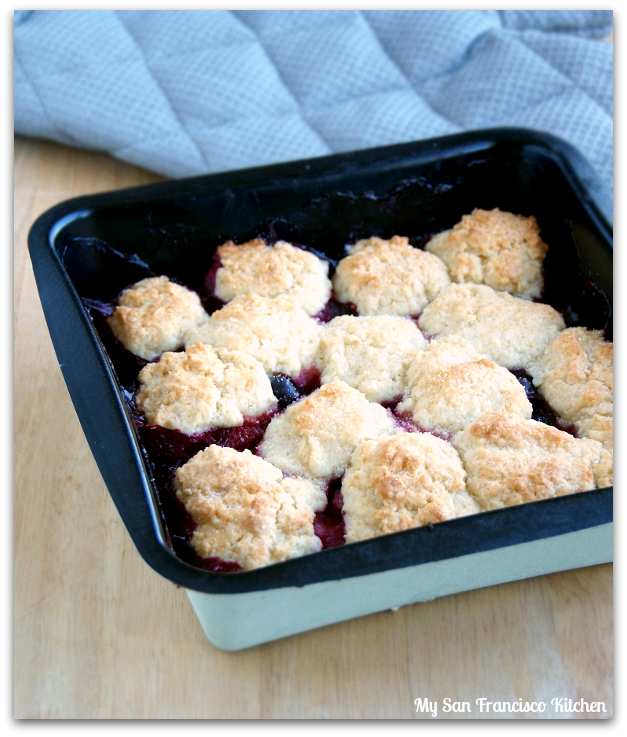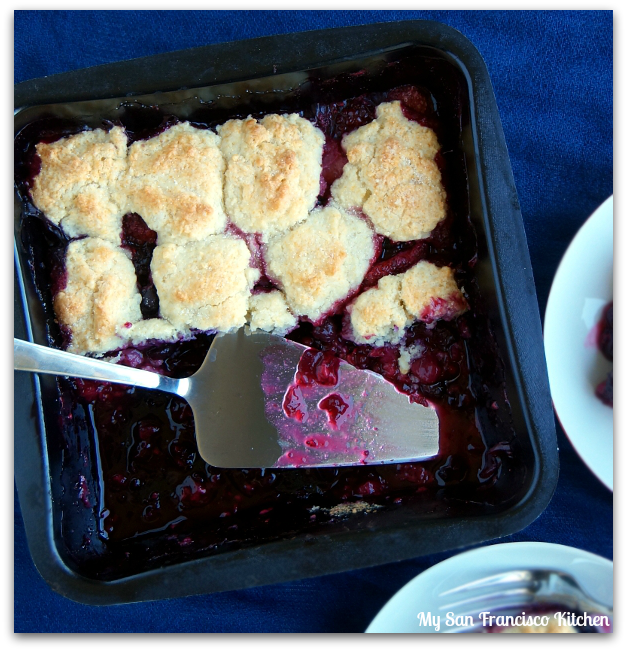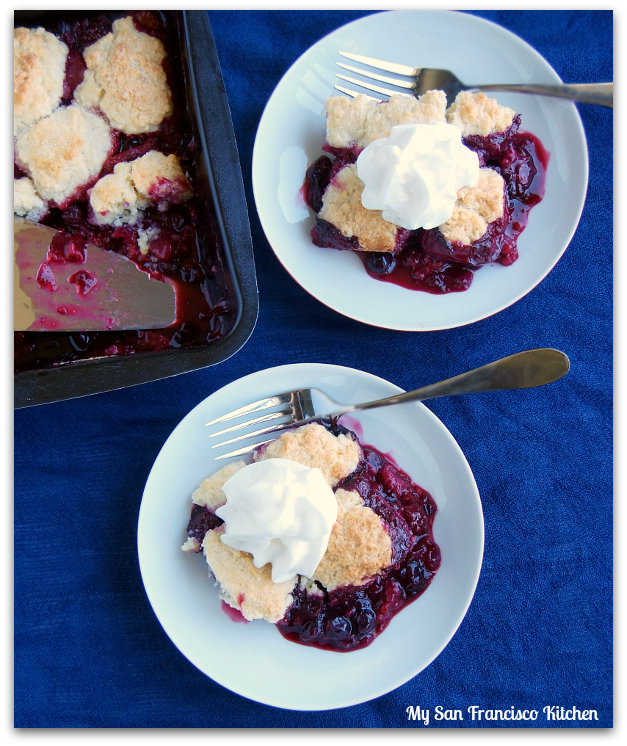 Berry Cobbler
Ingredients
1 cup chopped strawberries
½ cup raspberries
½ cup blackberries
1 cup blueberries
3 tbsp cornstarch
¼ cup granulated sugar
Topping
½ cup sugar
5 tbsp chilled butter, cubed
1¼ cup flour
1 tsp baking powder
½ tsp salt
⅓ cup milk
2 tbsp orange juice
Instructions
Preheat oven to 375 degrees F.
In a mixing bowl, combine the cornstarch, sugar and berries with a spoon. Set aside.
In a separate mixing bowl or food processor, add sugar, butter, flour, baking powder, and salt.
Use a pastry blender to form coarse crumbs, or pulse in a food processor.
Slowly add milk and orange juice, about 1 tbsp at a time, and stir with a fork.
Once all liquid is added, the dough should hold together nicely.
Pour the berries into a 8x8-inch baking pan and spoon the dough over it, forming any shape you want.
Bake for 30 minutes, until bubbly and crust is golden brown.
Sprinkle with sugar just after removing from the oven if desired.
Let cool, then serve warm with vanilla ice cream or whipped topping.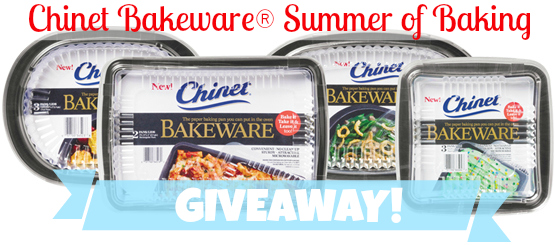 Chinet Bakeware® generously sent me some of their disposable bakeware to try out in honor of celebrating Summer of Baking with Chinet Bakeware®. I made this Berry Cobbler using the 8×8-inch baking pan. Their bakeware is so convenient because you can bake, store, serve and transport all in one pan, which is just perfect for those summer gatherings. Chinet Bakeware® would like to give one lucky reader of My San Francisco Kitchen a whole set of bakeware to use for your delicious creations this summer.
How to Enter:
Use the Rafflecopter widget below to enter (sorry, US and Canada only!). Winner will be chosen on Sunday, 7/7 at midnight via Random.org. Good luck!!