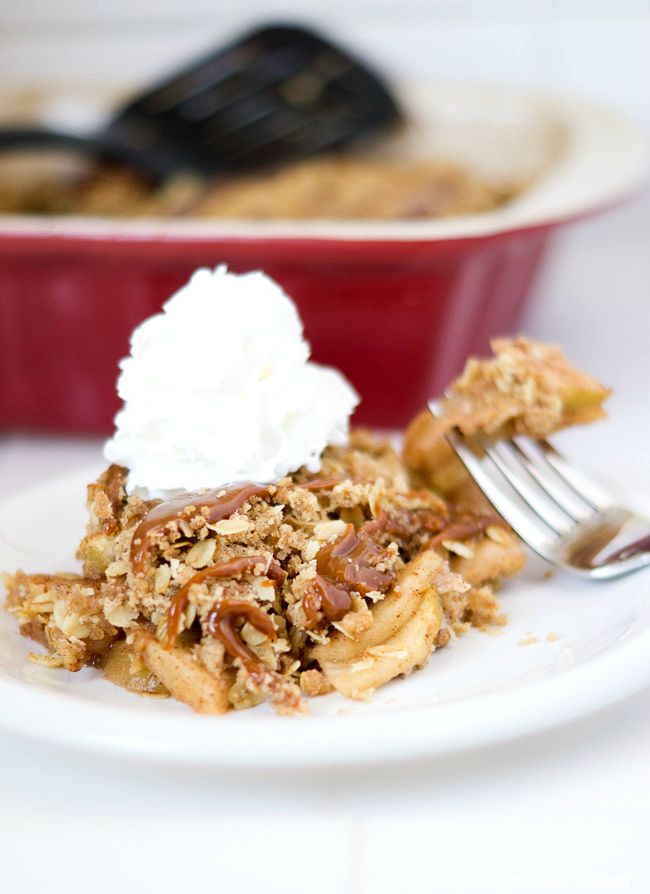 Here I am on this cool morning sitting on my couch snuggling with a cozy blanket and some homemade hot cocoa in hand…yes, it must be Fall!
Can you guess my favorite part of the Fall season?
The food, of course!
Pies, apples, pumpkin, tarts, squash, Thanksgiving, candy corn, Starbucks, apple cider, hot cocoa, and did I mention pies?
My family LOVES to bake pies, and one of my favorite pies ever is apple pie. Please don't judge those bad photos on that old post, by the way – they really don't do the recipe justice! Anyways, yes, apple pie…unfortunately, pies aren't known as the healthiest dessert, mostly because of the buttery crust they come in. Enter, apple crisp. To me, apple crisp is like apple pie's skinnier sister. There is only crust on top, not on the bottom! Please excuse my obsession with caramel lately and my need to drizzle it all over this apple crisp…totally optional.
In this caramel apple crisp recipe, I used Granny Smith apples, which are more tart than other apples. I also used less sugar to make it a little bit healthier (and I love to top it with vanilla ice cream, which makes up for the lack of sweetness in the apple crisp!). If you like your apple crisp very sweet, make sure to add more sugar! A good way for you to know if it is sweet enough is to test an apple after mixing in the sugar. They will bake with the same sweetness.
I wish you all a wonderful, delicious Fall season!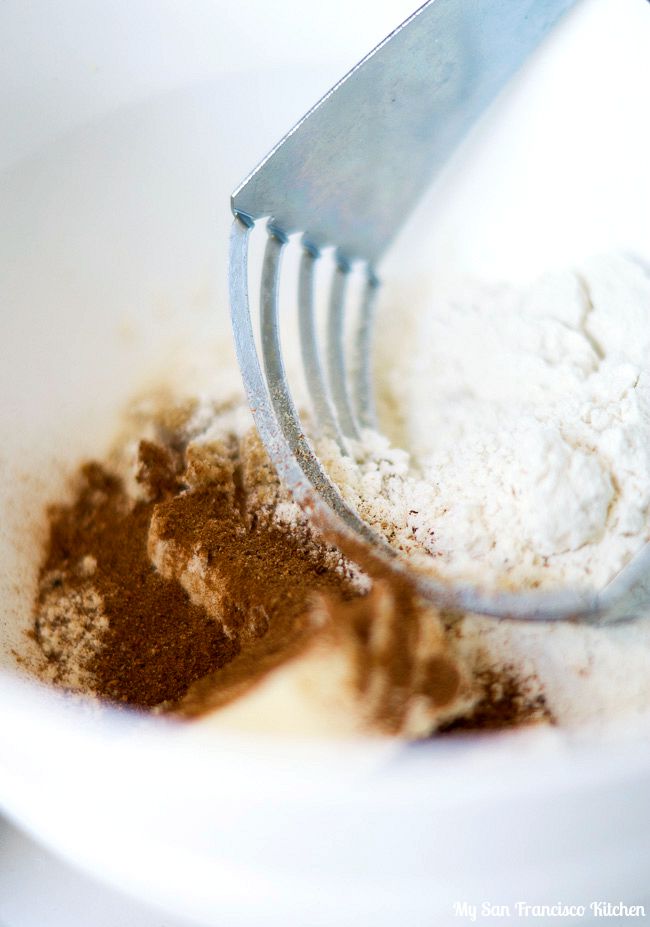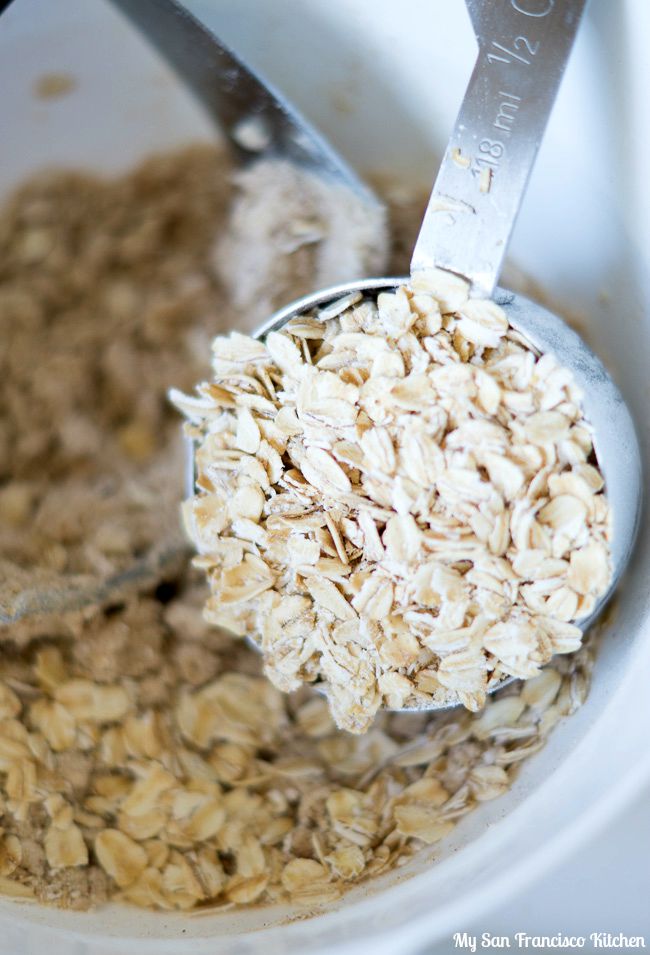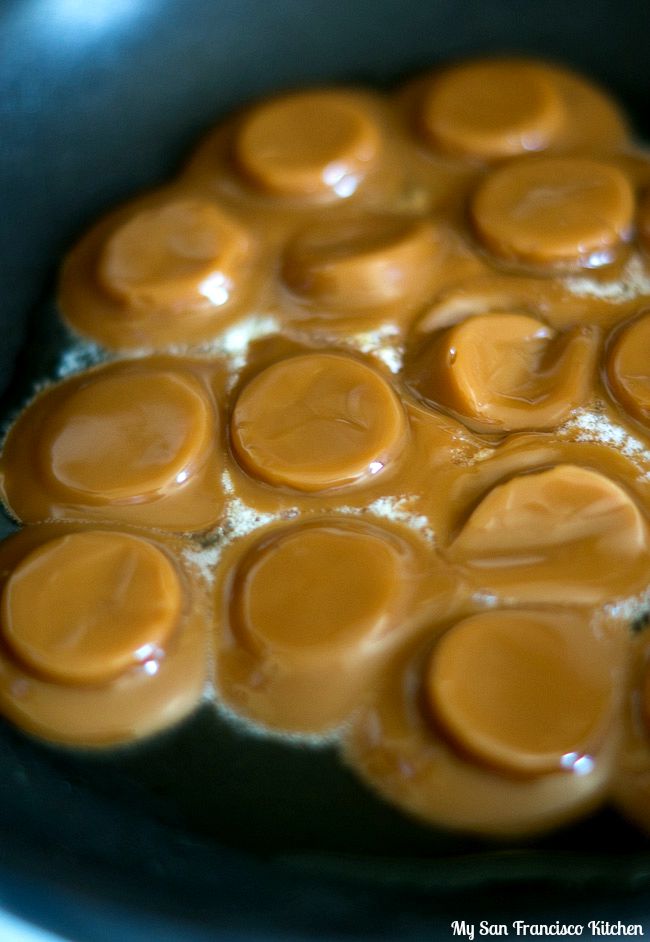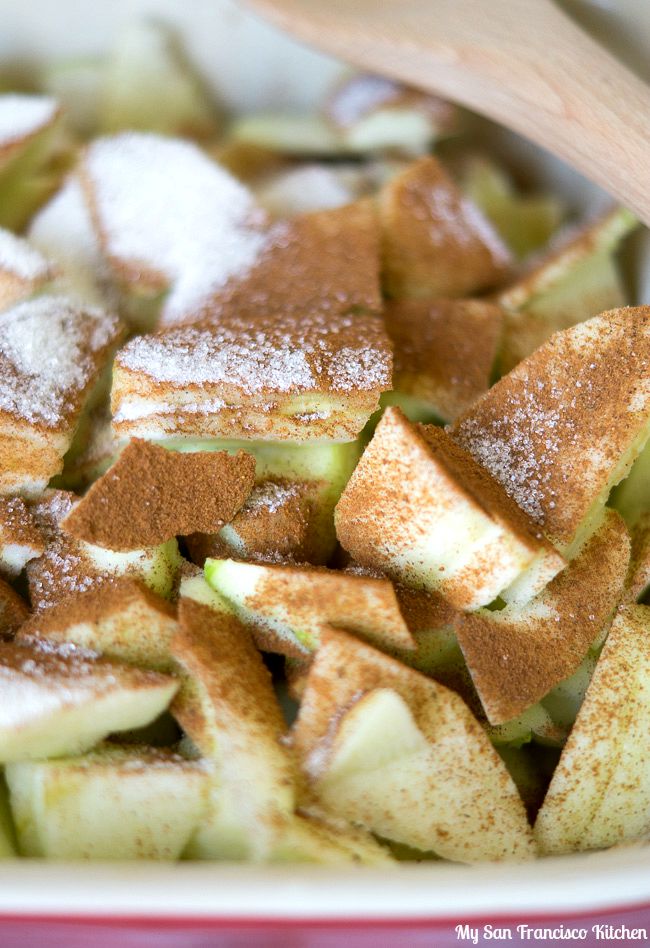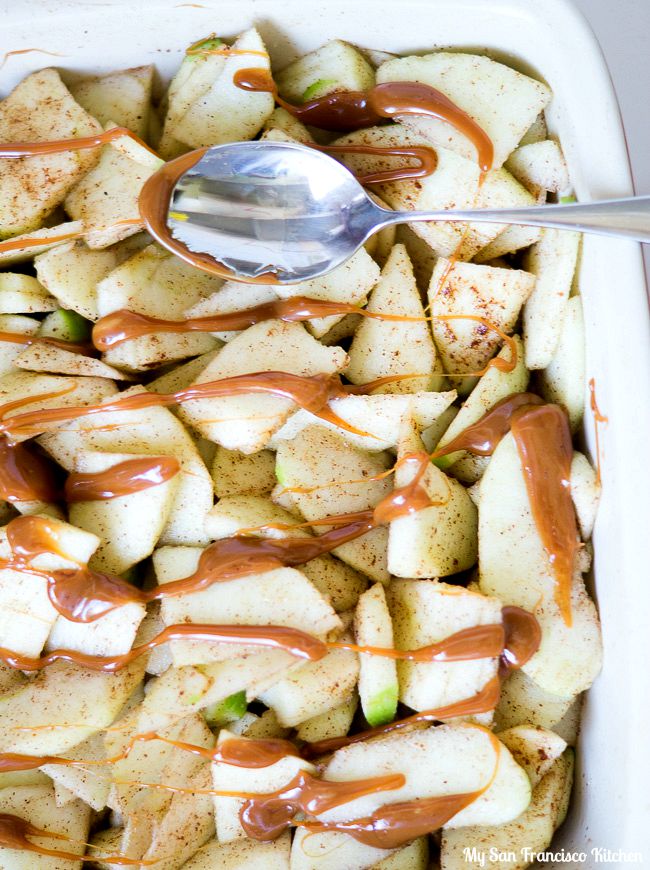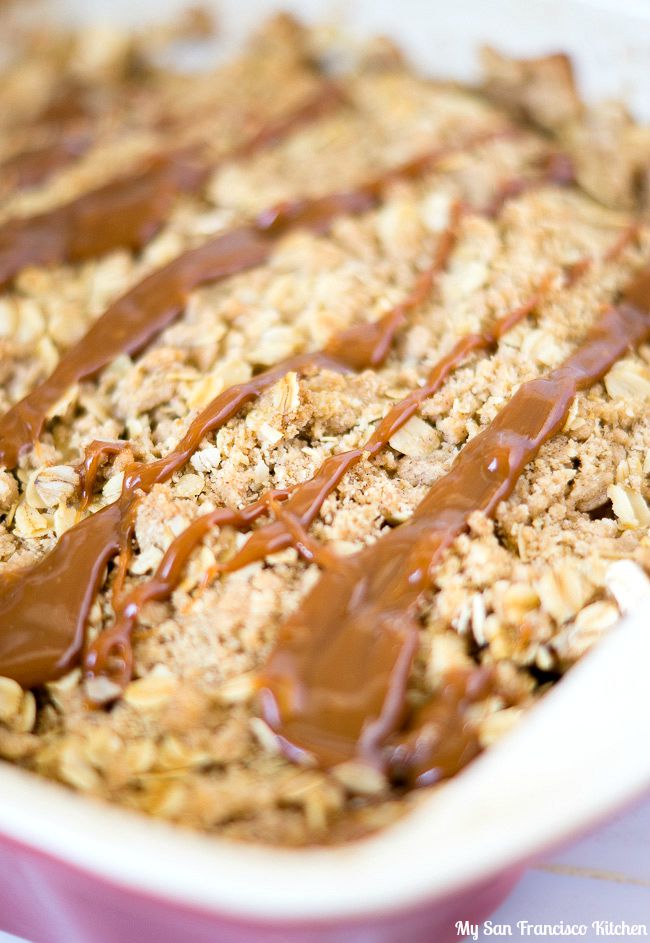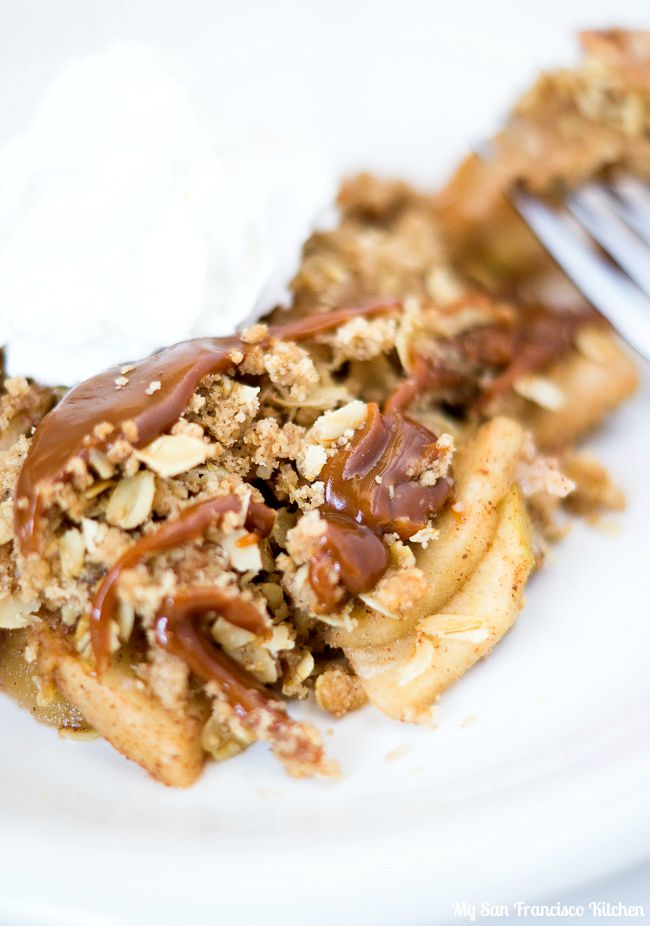 Caramel Apple Crisp
Ingredients
Topping
⅓ cup unsalted butter + 1 tbsp, chilled and cubed
⅔ cup all-purpose flour
½ tsp cinnamon
½ cup rolled oats
Pinch of salt
⅓ cup brown sugar
½ cup unwrapped caramel chews
Apples
4 Granny Smith apples, cored, peeled and sliced
1 tbsp lemon juice
¼ cup granulated sugar
1 tbsp cinnamon
½ tsp nutmeg
Instructions
Preheat the oven to 375 degrees F.
Grease an 8x8-inch baking dish and set aside.
Add all of the topping ingredients to a large mixing bowl except for the butter and oats and whisk together.
Add ⅓ cup of butter and cut it in with a pastry cutter or fork until you have a nice crumbly mixture.
Mix in the oats and set the topping aside.
Heat a nonstick skillet on low heat and grease with the remaining 1 tbsp butter.
Once the butter is melted, add the caramel chews and melt on low heat, stirring occasionally.
Add all of the apple ingredients to another mixing bowl and mix together with a wooden spoon. If you have too much juice from the apples, add a tablespoon of flour. Taste and add more sugar if desired.
Add the apples to the greased baking pan and drizzle half of the melted caramel on top (save the other half for topping later).
Top with the crumbly crust and bake in the oven for 30 minutes, until golden brown on top.
Remove from the oven and drizzle with the remaining caramel (you may need to reheat to remelt it first).
Makes 1 8x8-inch pan
Did you make it? I'd love to see! Snap a pic and share via #mysanfranciscokitchen, or tag my social media sites!