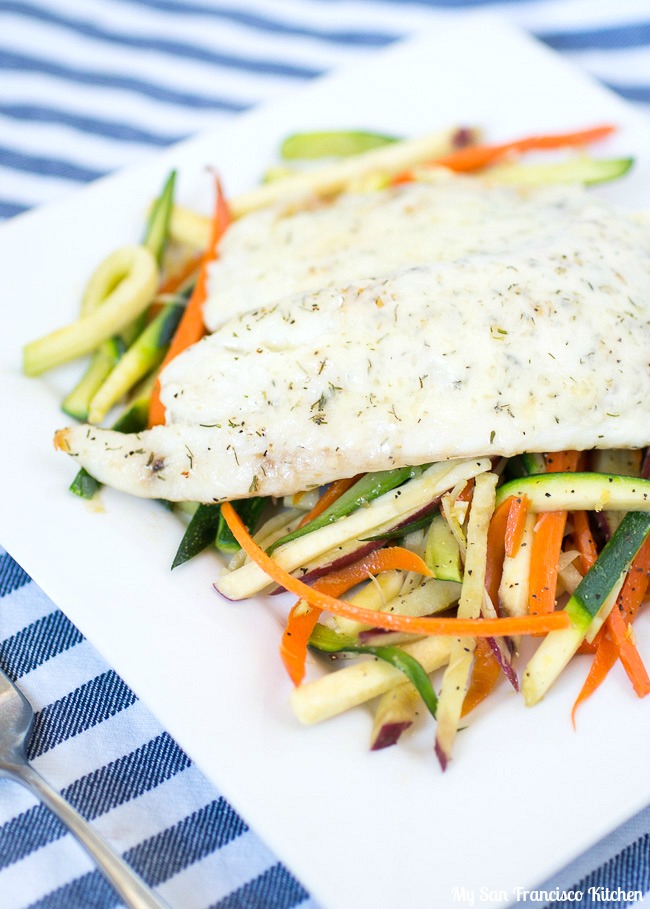 Last weekend the culinary-themed movie, Burnt, starring Bradley Cooper, Sienna Miller and Matthew Rhys came out in theaters. When it comes to movies revolving around food and a good love story, count me in! I can't wait to see it – check out the trailer here. This dill Havarti tilapia and vegetable sticks recipe is inspired by one of the recipes in the film. Freshly grated Castello dill Havarti cheese goes great with any white fish, and adds great flavor to this dish.  Castello cheese is favorite of home and professional chefs (like Bradley Cooper's character in Burnt), and comes in three different varieties: Havarti, Blue and Créme cheeses. The Harvarti cheese I used in this recipe is a semisoft cheese and has a mild buttery taste and creamy texture. Dill and Havarti go perfect together! This white fish recipe is great for a stay-at-home movie night with the family. 
Don't forget to visit the Castello and Burnt homepage for gourmet recipe inspiration, including recipes inspired by the film Burnt, and to enter to win the Unlock Your Inner Chef sweepstakes. Enter now through November 20th for your chance to win prizes including a private cooking class for two and one year's worth of Castello cheese (yes please!).
For this dill Havarti tilapia recipe, you don't need a mandoline slicer for the vegetable sticks. If you have one, it does make things a little faster and more even, but totally not necessary. A sharp knife will do!
Have you seen the Burnt movie? Tell us what you thought!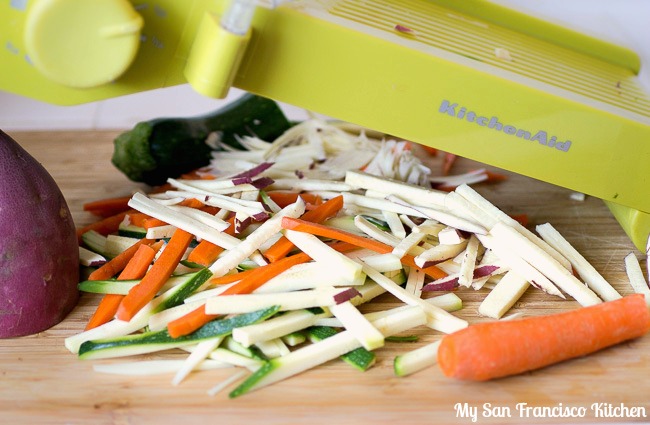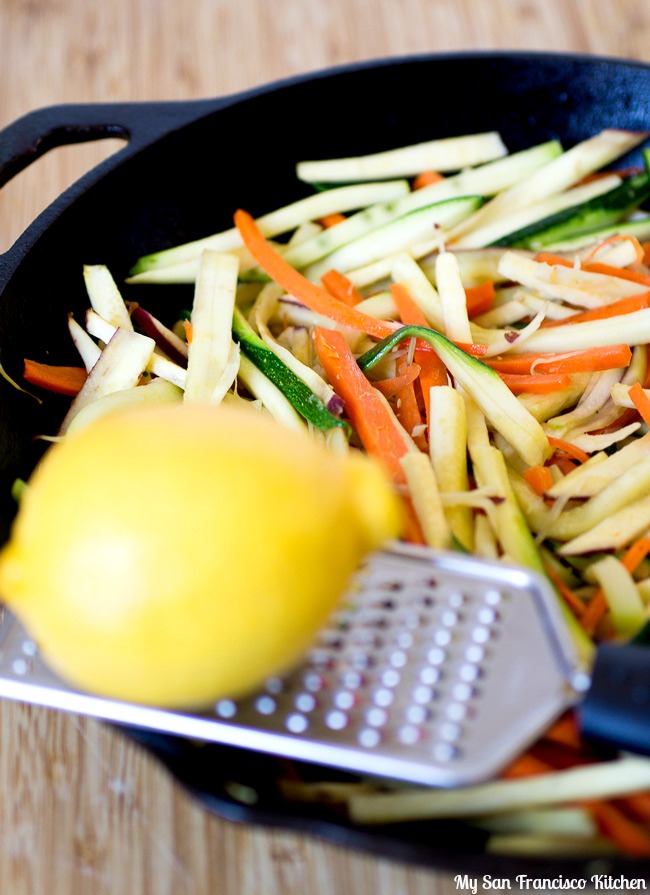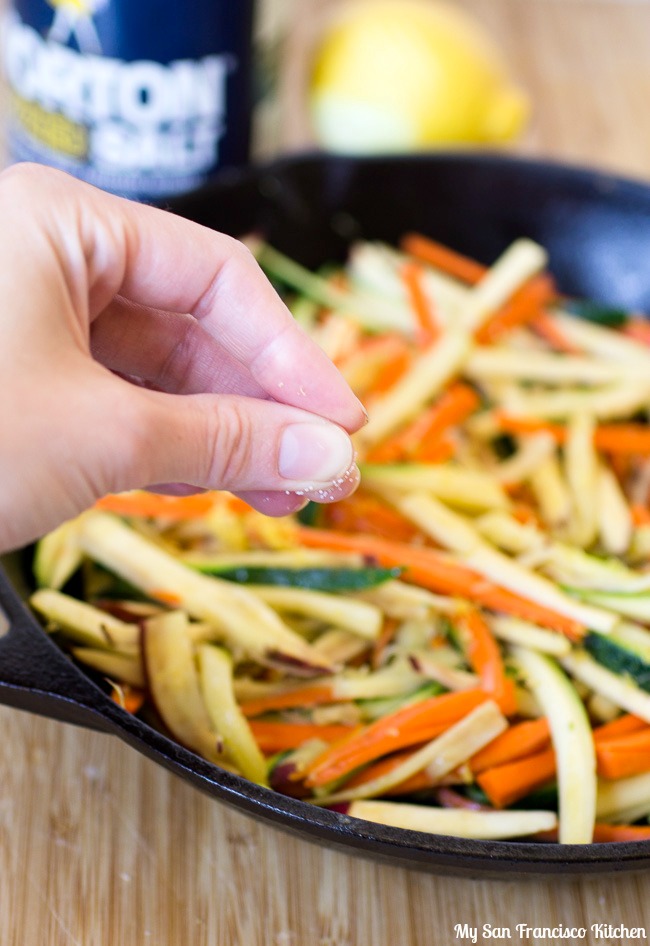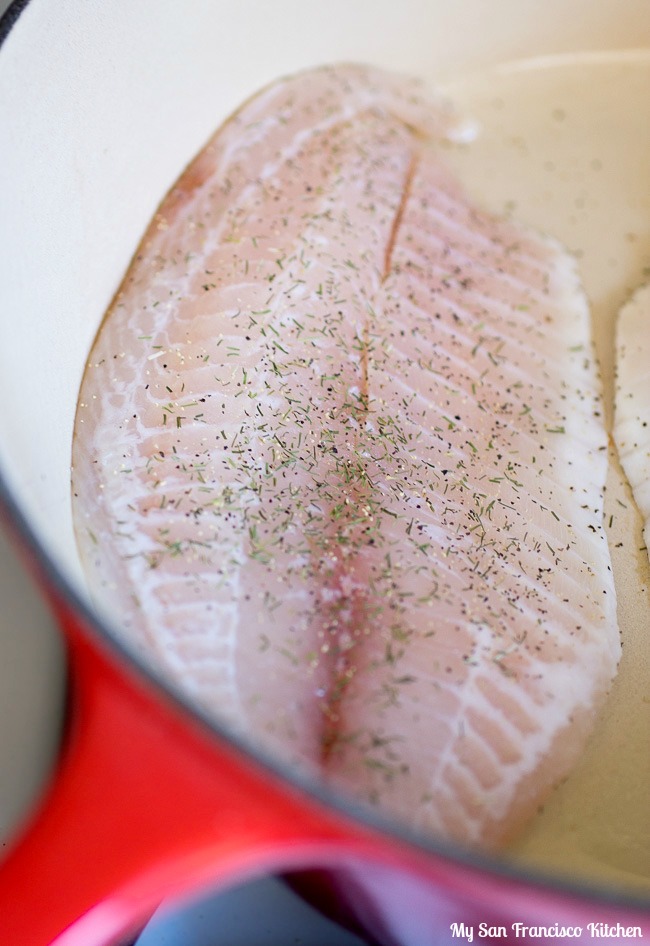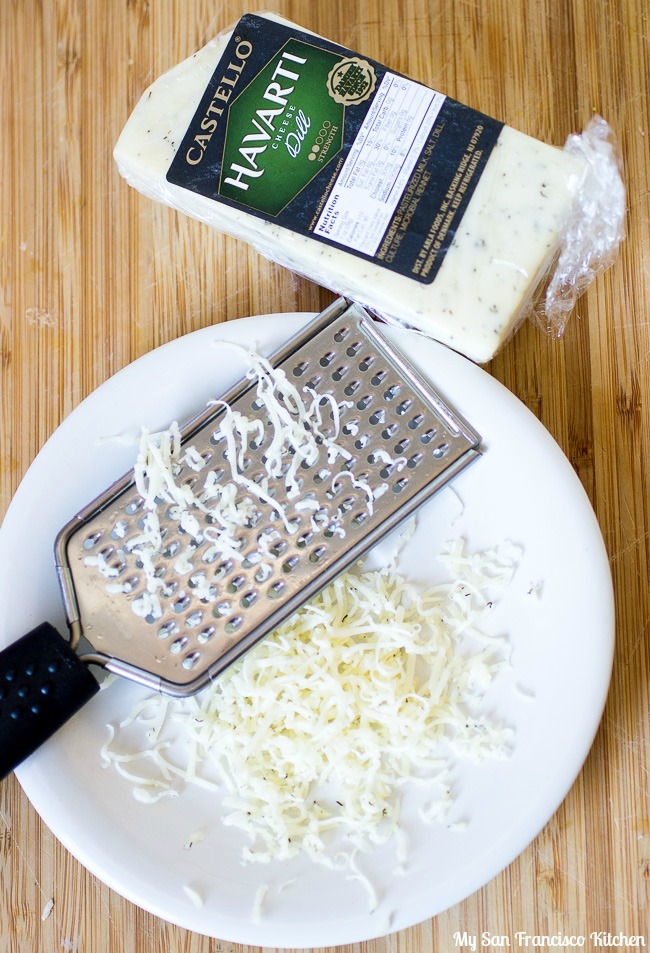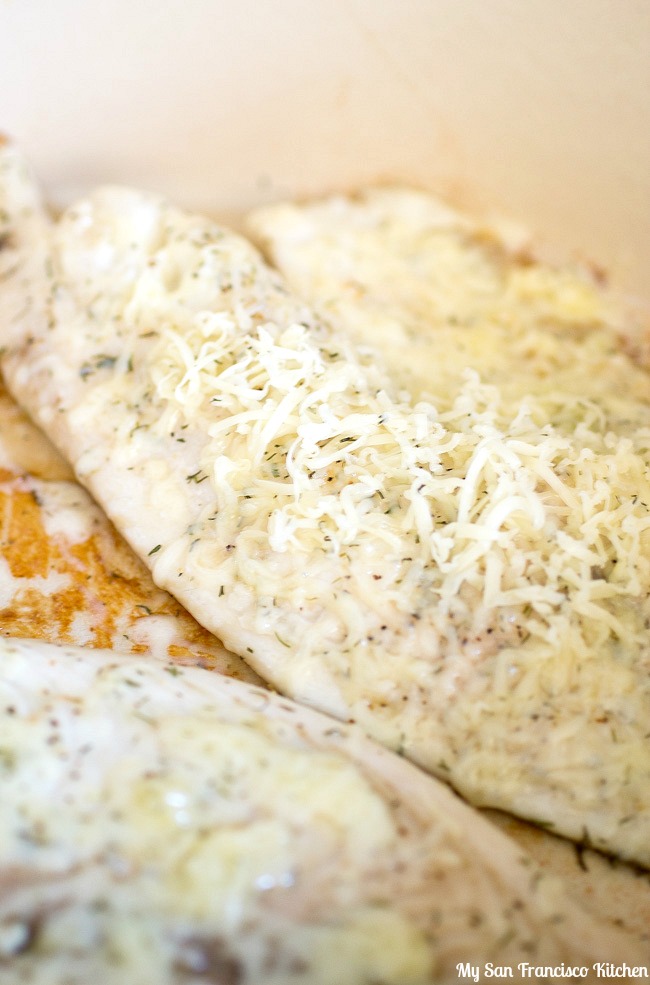 Dill Havarti Tilapia and Vegetable Sticks
Ingredients
Tilapia filets
1 tbsp coconut oil
2 tilapia filets
1 tsp dill weed
Salt and pepper, to taste
2 tbsp Castello Dill Havarti cheese, finely grated
Vegetable sticks
2 tbsp butter
1 zucchini
1 carrot
1 sweet potato (or other squash)
1 tsp thyme
1 clove garlic, finely chopped
½ lemon, zested
Salt and pepper, to taste
Instructions
Preheat oven to 425 degrees F.
Julienne the vegetables (slice into evenly cut sticks using a knife or mandoline slicer).
Heat the butter and garlic in a large skillet until melted over medium heat, then add the vegetables.
Cook for 4 minutes, then add the thyme, salt, pepper and lemon zest.
Cook for an additional 5 minutes until vegetables are slightly soft.
In another pan, heat the coconut oil.
Sprinkle the dill, salt and pepper over the tilapia fillets on both sides, then add to the pan and brown each side for 1 minute.
Bake for 5 minutes, then add the grated cheese on top and place back in the oven for 3 additional minutes.
Serve the fish over the vegetable sticks.
Serves 2
Recipe adapted from
Vegetable Sticks with White Fish recipe
from
Burnt