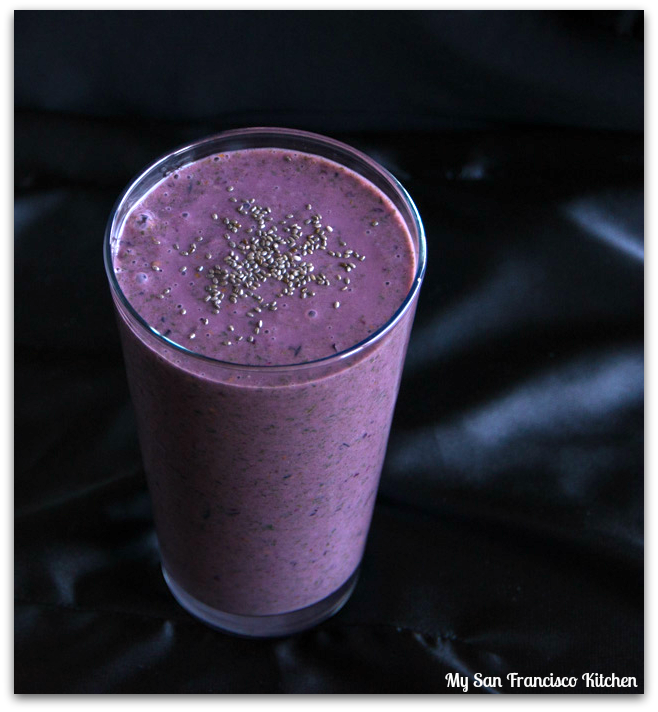 Be honest…How many of you have already broken your New Year's resolutions?
This year I decided not to make any because I never end up making it past end of January. Maybe because this year I didn't put so much pressure on myself to eat better and workout more, I have been doing pretty good with both! Occasionally I will still eat something not considered "healthy", but feel fine with it because I have been getting into the habit of eating healthy most of the time. For me, part of eating healthier means trying to be better about making smoothies, since this is the best way for me to make sure I am eating ENOUGH fruit and veggies in the day. The problem with smoothies is that I will be really good about making them almost everyday to take with me to work, but then after a few days I will somehow completely forget about them…for weeks! Eventually I remember to start making them again, but it never stays consistent.
To help keep things exciting, I am trying to come up with new smoothie recipes. This Blue Chia Machine Smoothie is my new favorite this week! It has blueberries, blackberries, banana, spinach and chia seeds. After months of forgetting, I finally bought some chia seeds to start adding to my diet. If you aren't familiar, chia seeds contain fiber, omega-3 fatty acids, and many nutrients. They are truly a "superfood"! I prefer them to flax seeds because for the full benefits of flax seeds you have to grind them up, but not for chia seeds – you can just eat them whole!
This week I started a new rotation, and now I just have one more to go after this one. The last year of pharmacy school is going by really fast!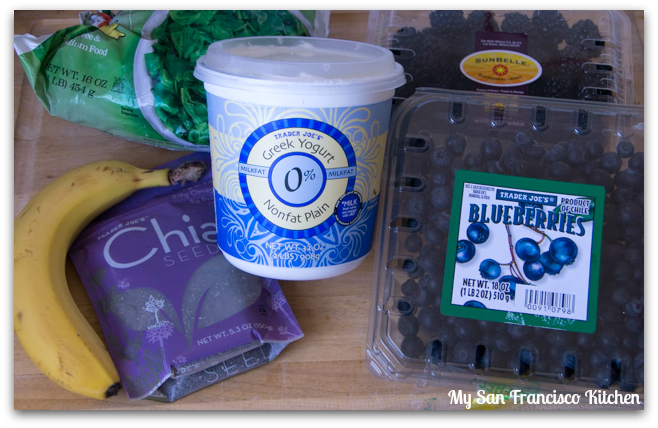 Blue Chia Machine Smoothie
Ingredients
½ cup plain non-fat yogurt
½ banana
⅓ cup fresh blackberries
⅓ cup fresh blueberries
⅓ cup frozen spinach
½ cup orange juice
1 tsp chia seeds
Instructions
Add all ingredients to a blender pitcher and blend well.
Makes 2 8-oz smoothies